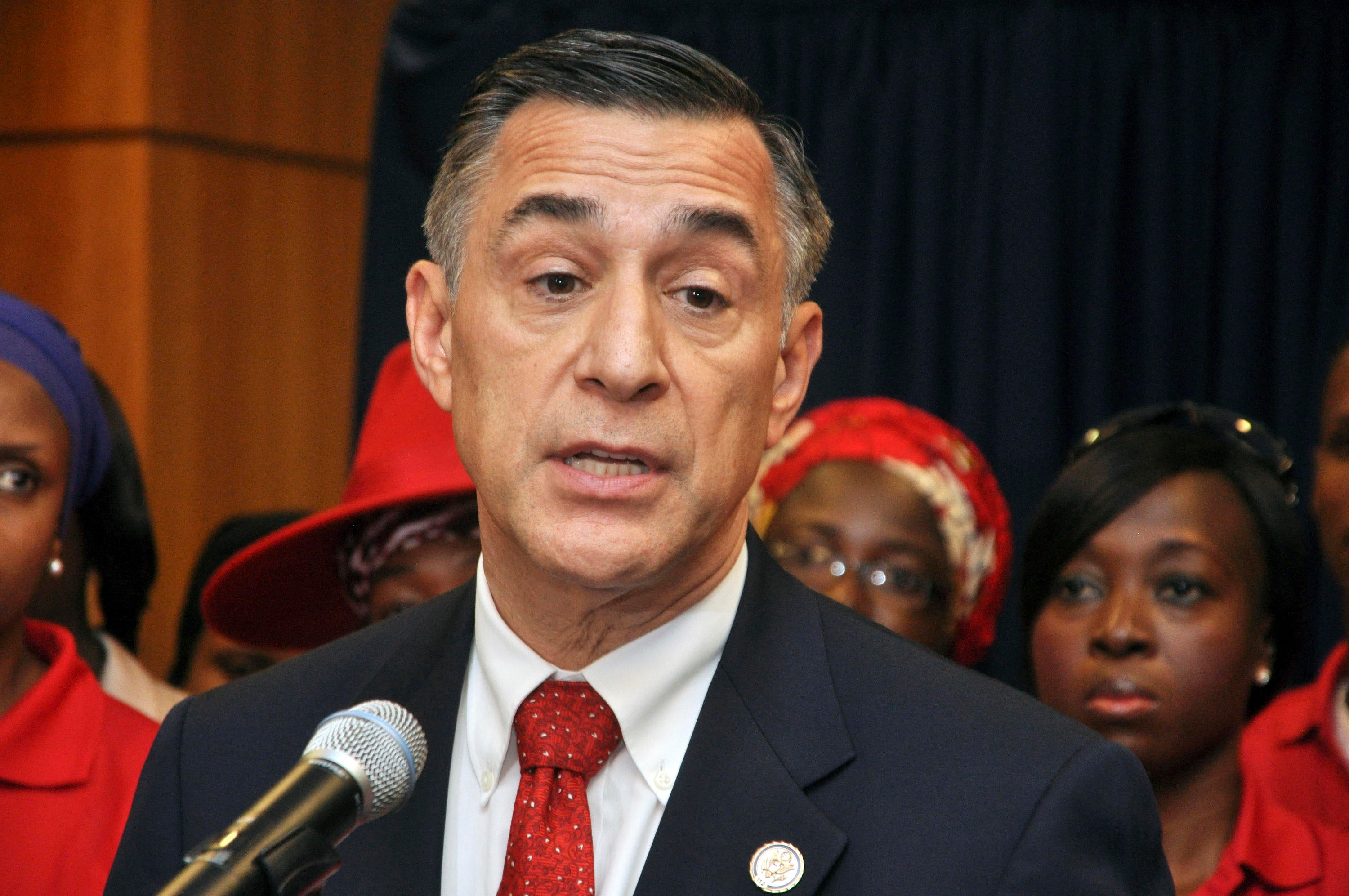 GOP Rep. Darrell Issa backtracks on call for Trump special prosecutor
Rep. Darrell Issa (R-CA) backtracked his call for a special prosecutor to look into Russian involvement in the 2016 Presidential election. "I certainly could see where if there is an allegation of a crime at some point, the call for a special prosecutor makes sense," Issa told CBS News in an interview on Monday but adding, "I think it's very important to realize there's been no allegation by any part of this administration or by anyone who's been to the hearings about any crimes."
He continued, "So one of the challenges we have is a special prosecutor exists when you have an individual under suspicion. Currently we don't have that."
A spokesman for Congressman Issa argues that he did not walk back his previous comments and rather was "adding detail" and "still supports an independent review of Russia – not one led by political appointees or others who could create a conflict of interest."
The former chairman of the House Oversight Committee made news Friday evening when he told HBO's Bill Maher that a special prosecutor was necessary and that Attorney General Jeff Sessions should recuse himself.
"You're going to need to use the special prosecutor's statute and office to take, not just to recuse. You can't just give it to your deputy. That's another political appointee," Issa, a former chairman of the House oversight committee, said on Real Time with Bill Maher.
The California Republican faced a tough reelection bid in 2016, narrowly winning the contest with results too close to call until three weeks after election day.
Around the same time that Issa backtracked on Monday afternoon, White House spokesman Sean Spicer was asked by reporters about Issa's original call for a special prosecutor to look into the matter. "I guess my question would be a special prosecutor for what?" Spicer responded. Issa's fellow Californian, House Intelligence Chairman Devin Nunes (R-CA), also rejected calls for a special prosecutor.
"I think the history of special prosecutors is mixed. And at this point, what are we going to appoint a special prosecutor to do exactly, to chase stories of American citizens that end up in newspaper articles?" Nunes told reporters at a press conference referring to General Flynn.
Nunes noted, "If at some point, we have serious crimes have been committed, it would be something that we would consider. But at this point, we don't have that."
Thanks for reading CBS NEWS.
Create your free account or log in
for more features.