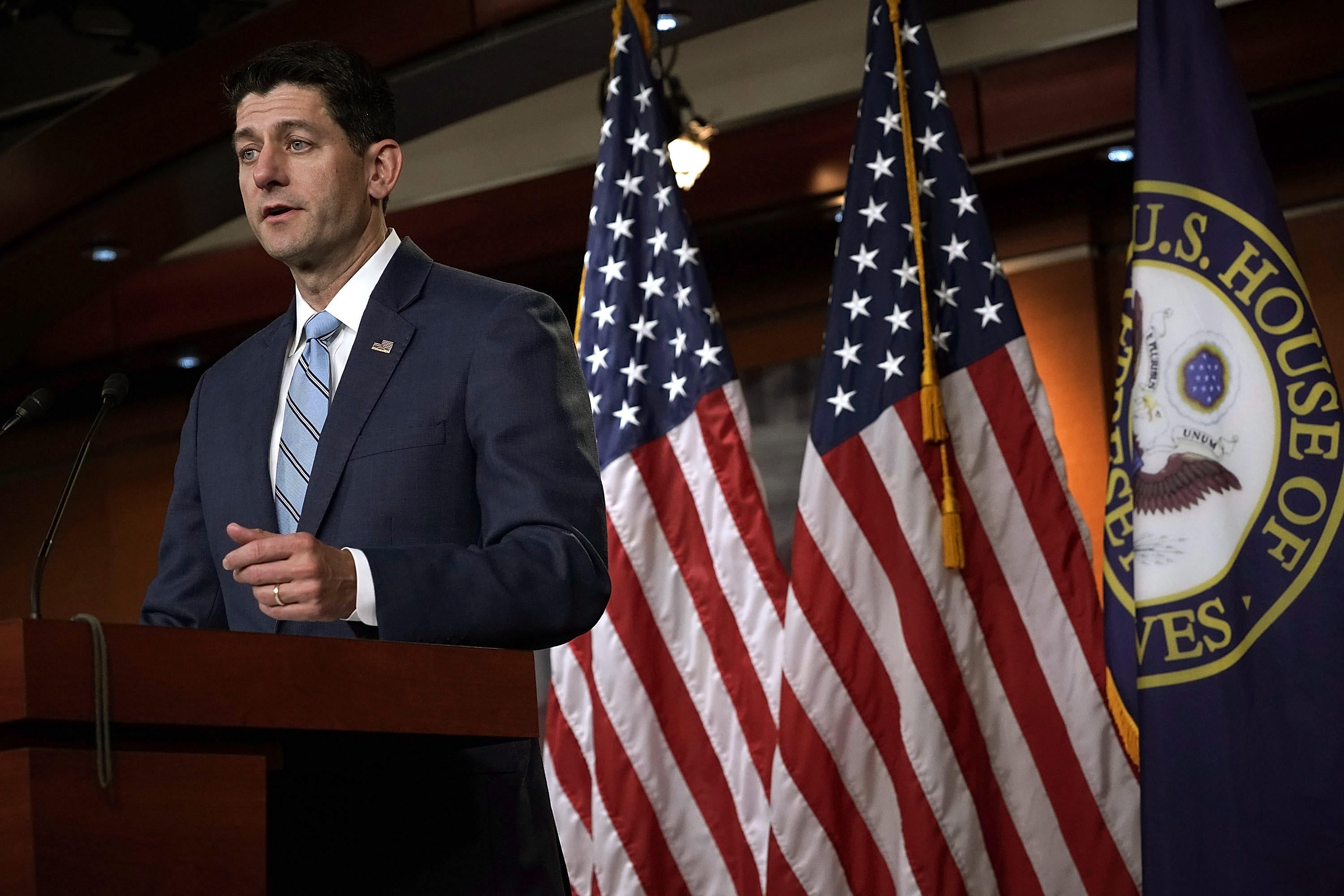 GOP proposal would ban Trump admin from separating families that illegally cross border
A new Republican proposal to revamp the nation's immigration policy would bar the Trump administration from separating families that illegally cross the U.S.-Mexico border and provide $25 billion for new border security measures sought by the White House while restructuring the visa system to favor employment and education.
CBS News has obtained a draft "for discussion only" of a potential compromise that seeks to merge the ideas of conservative and moderate House Republicans, who have been sparring for months over how to settle an issue that has roiled the GOP and remains a top-of-mind concern for President Trump.
House Republicans have scheduled a vote for next week on the potential compromise bill as well as a separate conservative measure authored by House Judiciary Committee Chairman Robert Goodlatte (R-Virginia) and a group of conservative lawmakers seeking to codify Trump-style reforms to the nation's immigration laws.
But it is unclear whether either bill could pass the House, given the sharp divisions on immigration among Republicans and anticipated opposition from most Democrats, who would oppose billions of dollars in spending on border security. There is also little hope for a fresh debate on immigration policy in the closely-divided Senate -- which voted down four immigration bills earlier this year. Senate Republicans are mostly avoiding votes on hot-button issues of concern, focusing instead on the confirmation of dozens of judicial nominees and other annual must-pass legislation.
Before long, Democrats were coming out against the bill, signaling that Republicans will have to muster a majority among their own conference if they want to pass it. House Minority Leader Nancy Pelosi and Whip Steny Hoyer both said the bill does not provide a permanent solution for Dreamers and Pelosi said the provisions to keep children with their parents after crossing the border would actually remove court-ordered protections against indefinite detention for families seeking asylum.
The Congressional Hispanic Caucus came out against the bill as well, with chair Michele Lujan Grisham, D-New Mexico, calling the bill "a reflection of the xenophobic and nativist agenda of the Trump White House, which prioritizes billions upon billions on a wasteful wall, cuts legal immigration and ends our obligation to protect vulnerable children, mothers and families lawfully seeking asylum."
Not all Republicans will be happy either. The efforts to provide legal status for DACA recipients will keep away the most ardent conservatives who view that as amnesty.
"I've told my colleagues over and over again, you can't grant amnesty to DACA recipients and also have the rule of law. You have to sacrifice the rule of law in order to grant amnesty," said Rep. Steve King, R-Iowa. "I'm a no. if they do what they're preparing to do here, the way this is coming together, there's nobody that will vote for this or against it that will ever see the rule of law restored again."
Including language that blocks the Justice Department from separating families illegally crossing the border is designed to address an issue that has earned widespread attention. In recent days, lawmakers and the news media gain access to detention facilities being used to house thousands of young children separated from their families.
On Thursday, House Speaker Paul Ryan (R-Wisconsin) said he isn't comfortable with separating families that cross the border. Responding to questions from CBS News's Nancy Cordes at his weekly press briefing, Ryan avoided directly criticizing the White House's "zero tolerance" policy, which allows border security agents to separate the families and instead blamed the practice on a court decision.
It was not immediately clear what specific court ruling Ryan was referring to, but the case Flores v. Meese, a 1997 class-action lawsuit filed against the Immigration and Naturalization Service (INS) over its handling of unaccompanied illegal minors, appears to be a sticking point among Republicans.
At the White House, press secretary Sarah Huckabee Sanders blamed Democrats for the administration's decision to separate families.
"The separation of illegal alien families is the product of the same legal loopholes that Democrats refuse to close," Sanders said. "These laws are the same that have been on the books for over a decade and the president is simply enforcing them."
A reporter continually asked Sanders if she has any empathy because she is a parent of young children, but Sanders ignored the reporter and moved on.
The potential compromise would fully fund new walls and barriers along the U.S.-Mexico border and the use of unmanned drones, plus biometric entry-exit systems at all ports of entry. But in a nod to the concerns of many border state lawmakers, the bill bans walls or fencing on rivers, high mountains or remote areas where illegal border crossings don't occur. The funding would be approved to be paid out immediately -- not over several years as Democrats would prefer. The Trump administration has pushed for "advanced appropriations" so that Congress couldn't cut off the money in the future.
The proposed legislation walks a tightrope between moderate Republicans, who were seeking permanent relief for recipients of the Deferred Action for Childhood Arrivals program (DACA), and conservatives, who oppose any program that could be construed as creating a "special" pathway to citizenship available to that population.
Under the compromise, a new merit-based visa would be available to people protected by DACA as well as the children of certain workers who were brought to the U.S. legally by their parents and have been in the U.S. continuously for 10 years before the bill became law.
To maintain current levels of immigration -- and keep conservatives on board -- the new system would reallocate more than 100,000 visas from the diversity lottery and family-based categories to a new merit-based system. Fifty-five thousand of those visas would come from the diversity visa lottery, which brings in applicants from countries with lower levels of immigration to the U.S. The plan would also stop awarding family-based visas to the married children of U.S. citizens and the siblings of adult U.S. citizens. The changes are meant to satisfy Trump's immigration priorities, but are certain to alienate Democrats who might otherwise support the bill.
Under the new visa program, new green cards would become available six years after the bill passes and only if the $25 billion for border security is paid out.
In the meantime, DACA recipients will be able to apply for a six-year nonimmigrant legal status using the existing qualifications for the program. The status is renewable indefinitely.
The merit-based system will prioritize people who have a higher level of education, English proficiency, military service and employment.
Mr. Trump jump-started the immigration debate last September when he announced that he would end the DACA program in March 2018. But federal court cases rendered Mr. Trump's deadline moot and eased the pressure on lawmakers to act.
However, in recent weeks, moderate Republicans have used an obscure procedural tactic to try forcing votes on four competing immigration bills. In response, House Republican leaders announced this week that they had averted the procedural moves by forging an agreement between moderate and conservative lawmakers.
Thanks for reading CBS NEWS.
Create your free account or log in
for more features.