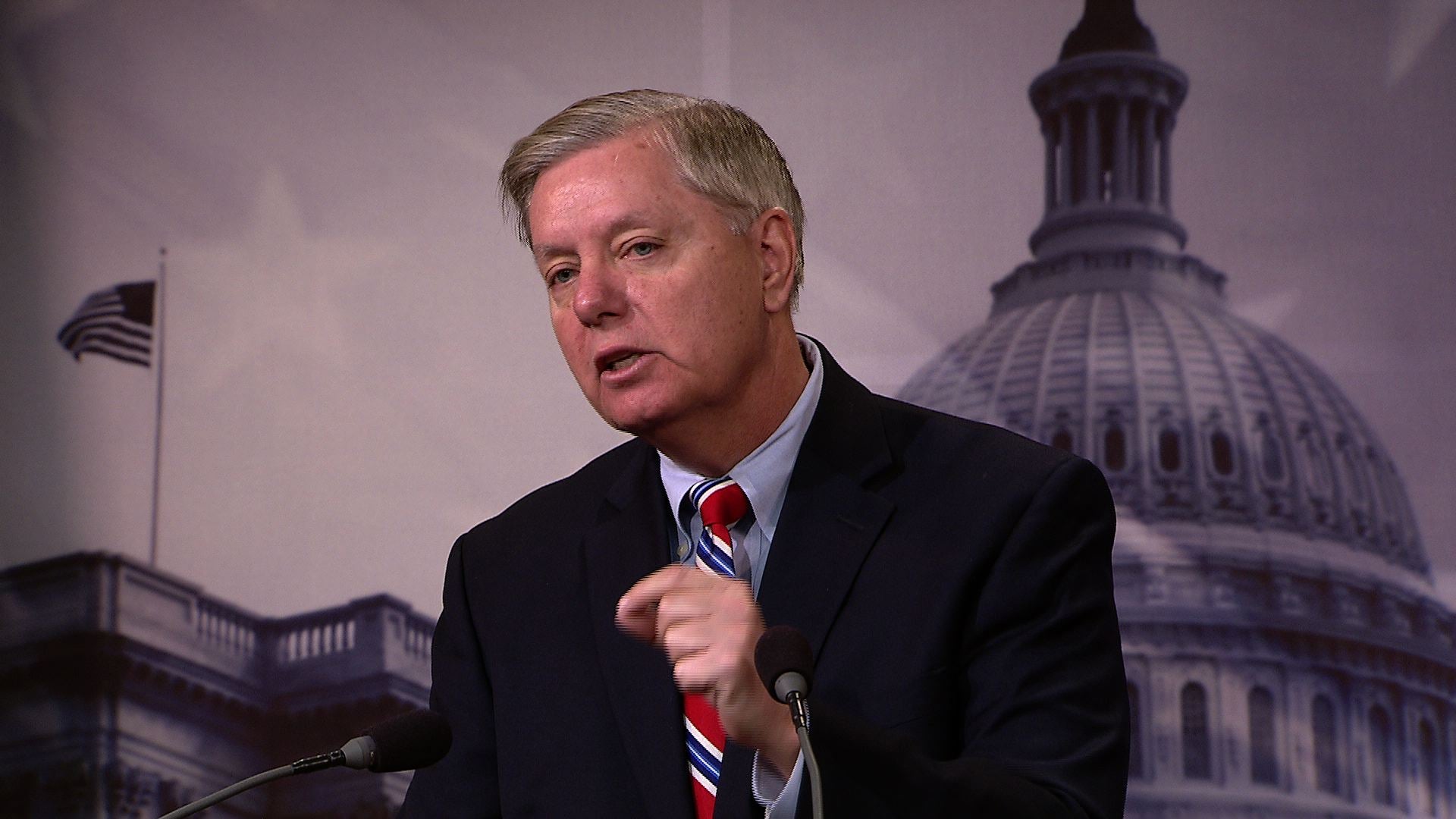 GOP lawmakers unveil measure to cut off U.S. aid to Palestinians
House and Senate Republicans on Tuesday introduced legislation that would cut off U.S. aid to the Palestinian Authority under certain conditions.
The bill would halt funding "to the Palestinian Authority if they continue their policy of paying monetary rewards to terrorists and their surviving family members," a release about the measure says.
Language for the bill, which replicates its previous version, says it would limit assistance to the West Bank and Gaza only until the secretary of State certifies that the Palestinian Authority has taken steps "to end acts of violence" against U.S. and Israeli citizens, that it publicly condemns such acts of violence and has stopped payments for "acts of terrorism against United States and Israeli citizens."
The Palestinian Authority receives about $400 million in funding annually, according to the Congressional Research Service.
The bill was reintroduced Tuesday in the Senate by Lindsey Graham, R-South Carolina, Roy Blunt, R-Missouri and Tom Cotton, R-Arkansas as well as in the House by Reps. Doug Lamborn, R-Colorado, and Lee Zeldin, R-New York. It was also cosponsored in the Senate by Tim Scott, R-South Carolina, Marco Rubio, R-Florida, John Boozman, R-Arkansas, Ted Cruz, R-Texas, Richard Burr, R-North Carolina and John Thune, R-South Dakota.
The bill is named after Texas native and U.S. Army veterans Taylor Allen Force, 28, who was killed in a stabbing attack in Tel Aviv last year. The Palestinian man who killed Force also wounded 12 people before he killed himself.
"This legislation shines a light on a very real problem," Graham said at a press conference. "Why is the Palestinian Authority paying young Palestinians to commit acts of terror against innocent Americans like Taylor Force or Israelis? The Palestinians need to decide – do they condemn these horrible acts or do they reward them?"
The bill comes as the Trump administration crafts the president's first budget blueprint, which is expected to be released on March 16. Officials say that a boost in defense spending would be coupled with cuts in spending on non-defense programs, which would include foreign aid appropriated to the State Department.
Senate Majority Leader Mitch McConnell, R-Kentucky, signaled Tuesday that a spending package that would slash funding to the State Department would likely not pass Congress.
Thanks for reading CBS NEWS.
Create your free account or log in
for more features.