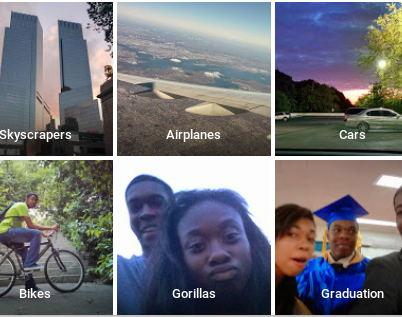 Google apologizes for mis-tagging photos of African Americans
Google was quick to respond over the weekend to a user after he tweeted that the new Google Photos app had mis-categorized a photo of him and his friend in an unfortunate and offensive way.
Jacky Alciné, a Brooklyn computer programmer of Haitian descent, tweeted a screenshot of Google's new Photos app showing that it had grouped pictures of him and a black female friend under the heading "Gorillas."
"Google Photos, y'all f****d up. My friend's not a gorilla," Alciné wrote.
About two hours later, Yonatan Zunger, whose title at Google is Chief Architect of Social, tweeted Alciné back, asking, "Can we have your permission to examine the data in your account in order to figure out how this happened?"
A couple hours after that, Zunger followed up to say that a fix was in the works.
Google released its new cross-device Photos app in May, touting its ability to recognize the content of photos and group them by category. Powered by artificial intelligence, the app finds pictures of dogs and tags them "dog," groups snapshots from summer barbecues with one another, and automatically pulls all the pictures of your niece into one folder.
In the other images shown in Alciné's screenshot, the technology seems to work well. There are photos labeled "airplanes," "skyscrapers," "bikes" and "cars" -- even a selection of photos from a graduation ceremony.
The technology failed when it tagged a set of selfies Alciné took with a friend as "gorillas."
A Google spokesperson told CBS News, "We're appalled and genuinely sorry that this happened. We are taking immediate action to prevent this type of result from appearing. There is still clearly a lot of work to do with automatic image labeling, and we're looking at how we can prevent these types of mistakes from happening in the future."
Thanks for reading CBS NEWS.
Create your free account or log in
for more features.