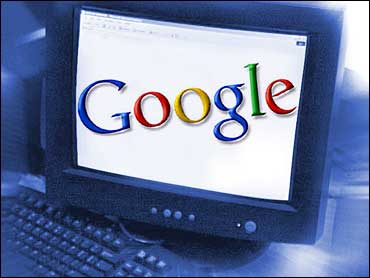 Google Helps Solve John Doe Case
Google, the Internet search engine, has done something that law enforcement officials and their computer tools could not: Identify a man who died in an apparent hit-and-run accident 11 years ago in this small town outside Yakima.
Detective Pat Ditter of the Washington State Patrol searched with Google for about a week before identifying the victim as David Glen Lewis, 39, who died 1,606 miles from his home in Amarillo, Texas.
Lewis' brother, Larry, praised Ditter's persistence.
"If he hadn't looked at those cases, we would still be back at square one, thinking he's alive and going to give us a call one of these days," Larry Lewis said. "He did an excellent job."
Lewis had no known ties to central Washington, and his presence in the area is still a mystery, Ditter said. Relatives believe Lewis was kidnapped.
Lewis was reported missing by his wife after she returned from a weekend shopping trip to Dallas over Super Bowl weekend in 1993.
His videocassette recorder was left on, taping the football game. Also at the home were his wedding ring and watch. His Ford Explorer was found in the Amarillo courthouse parking lot, the keys under a floor mat.
Amarillo police said they found airplane tickets for flights within Texas and from Los Angeles to Dallas had been purchased in Lewis' name about the time he vanished.
About 10:30 p.m. on Feb. 1, 1993, passing motorists said they saw a man on Washington 24 outside this town east of Yakima, turned around and tried to warn other motorists, then returned and found him dead, Ditter said.
A Chevrolet Camaro was noticed leaving the scene. There was no identification on the body, and tests indicated the man had not been intoxicated.
Over the years, investigators in Yakima and Amarillo combed through missing-person databases in vain.
Ditter said he turned to Google after reading a series of newspaper stories about long-unsolved missing-person cases. After a week he was focusing on about a dozen cases.
Finally, he came across a distinctive pair of glasses in a photograph on the Web sites of the Texas Department of Public Safety and the Doe Network, an international volunteer organization devoted to solving unidentified cases.
On Monday, officials at a laboratory in Texas confirmed a DNA match between the long unidentified pedestrian and Lewis' mother.

Thanks for reading CBS NEWS.
Create your free account or log in
for more features.