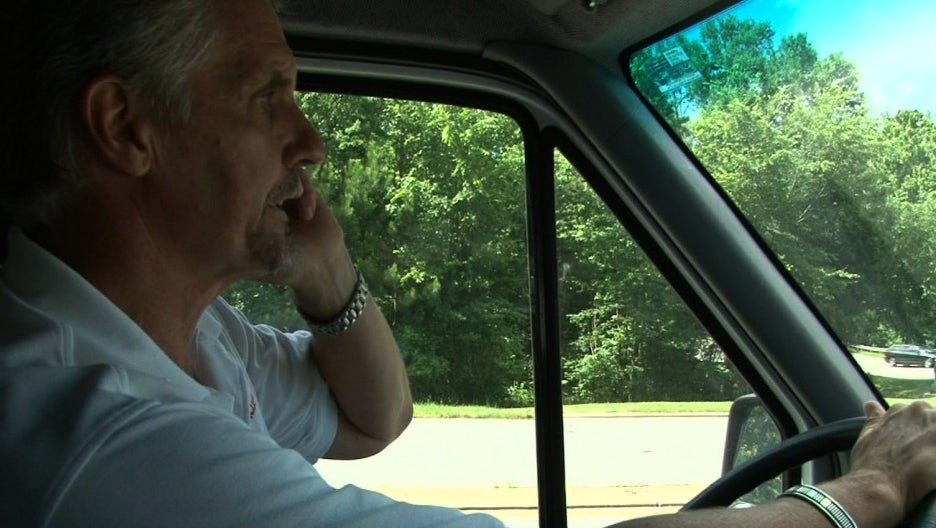 GM takes aim at distracted driving with head, eye trackers
GM wants to make sure you keep your eyes on the road.
The car manufacturer plans to put new sensors into cars to help prevent deadly distracted driving accidents by monitoring where your head and eyes are pointed and warning you if you start to nod off or stare too long at your phone or radio.
The driver monitoring sensors were designed by Australian technology company Seeing Machines and manufactured by the Japanese safety equipment company Takata.
In a Seeing Machines press release on Monday, the companies announced they will provide "the first ever mass-manufactured implementation of a driver-monitoring system that will warn drivers of lapses in attention, reducing the risk of potentially fatal accidents." According to the Financial Times (subscription required), GM is expected to install half a million Takata driver monitoring devices in its new car models over the next 3 to 5 years.
"Eye and head tracking technology is the next step in automotive safety, which we expect to play a significant role in the reduction of one of the greatest causes of accidents: driver distraction," Ken Kroeger, CEO of Seeing Machines, says in the press release.
According to federal statistics on distracted driving, 3,328 people were killed and 421,000 injured by distracted drivers in 2012, the most recent data available. Younger drivers are more prone to distraction; drivers in their 20s make up 27 percent of the distracted drivers in fatal crashes. (NHTSA)
Seeing Machines' sensors monitor the position of the head and direction the pupils are pointing within the car, then use an algorithm to determine how long attention is focused on or away from where it should be - either the road or the rear-view mirrors. Similar technology for detecting driver fatigue has been tested on railway, trucking, and aviation workers.
Thanks for reading CBS NEWS.
Create your free account or log in
for more features.