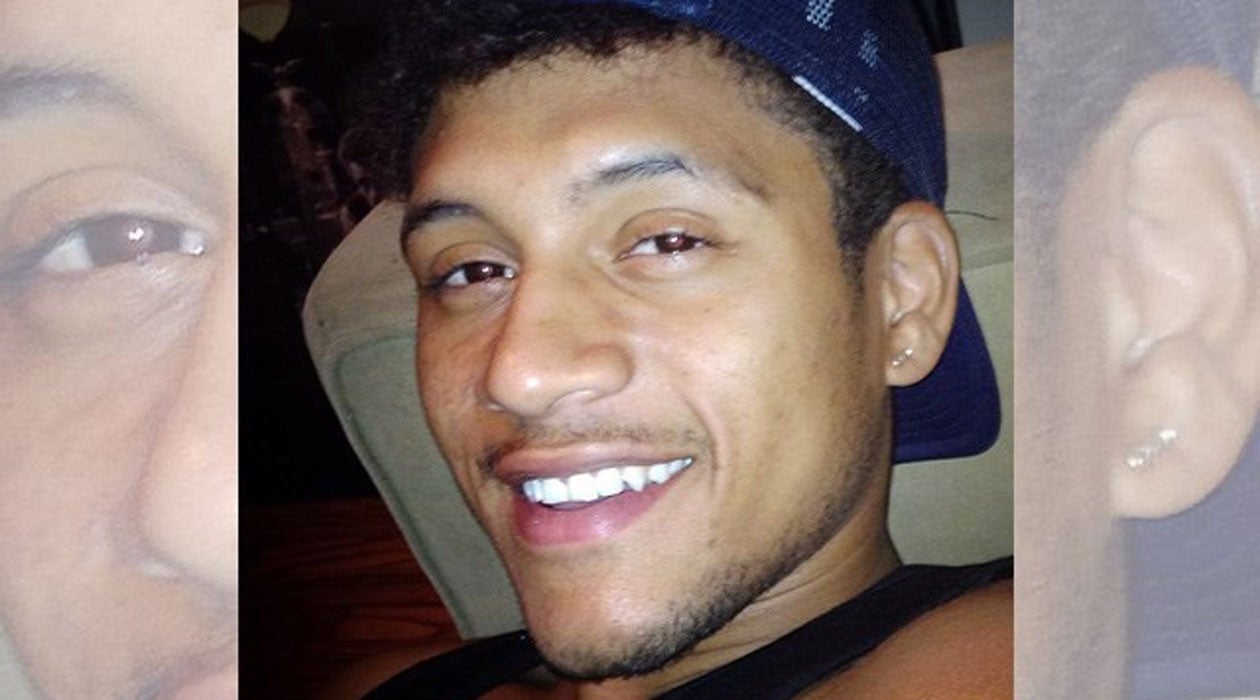 Girlfriend: Naked man killed by Ga. police was an Air Force vet
DECATUR, Ga. - The naked man killed by police near Atlanta on Monday was an Air Force veteran who had been diagnosed with bipolar disorder, according to his girlfriend.
Bridget Anderson says she had been planning to go to Anthony Hill's place Monday evening to cook together and celebrate their three-year anniversary. Instead, she got a call that he had been shot dead by police.
A police officer responding to reports of a suspicious person knocking on doors and crawling on the ground naked at an apartment complex just outside Atlanta fatally shot the 27-year-old Hill. Officer Robert Olsen shot Hill twice when the man began running toward him and didn't stop when ordered, DeKalb County Chief of Police Cedric Alexander told reporters Monday.
CBS affiliate WGCL reports that organizers of a rally scheduled for 6 p.m. Wednesday said they plan to honor Hill's memory in "righteous anger."
"The irony of someone serving tours in Iraq and Afghanistan and being killed here at home by police is unbelievable and tragic," said Shabnam Bashiri, of Rise Up Georgia.
The rally will reportedly include a vigil, remembrance and a cultural concert. There will also be a march through downtown Decatur.
Anderson told The Associated Press in a phone interview Wednesday that Hill had served more than four years in the U.S. Air Force when he was medically discharged a few years ago. He was being treated by a VA doctor for bipolar disorder but stopped taking his medication a week or two ago because he didn't like the side effects, including stiffening in his jaw, she said.
But Anderson, 22, said she didn't notice any changes in her boyfriend after he stopped taking the medication and she'd never known him to behave strangely.
"This is totally out of the blue," she said, referring to the strange behavior police and others described before Hill was shot.
No weapon was found on Hill, and the Georgia Bureau of Investigation is looking into the shooting. The police chief acknowledged the national debate surrounding police shootings and said he wanted to make sure the investigation was transparent, open and fair.
Hill's mother has hired lawyer Christopher Chestnut and has asked for privacy.
Anderson said she was looking forward to celebrating her three-year dating anniversary with Hill on Monday evening when she got a call telling her he'd been killed.
"My heart just tore out of my chest," she said. "I started screaming his name and saying it couldn't be true that he was gone."
Hill was a happy, caring person, who was passionate about music, made friends everywhere he went and enjoyed playing with the children in his neighborhood, she said. He liked to cook for his girlfriend and made a spaghetti dinner last week.
"It tasted like something from Olive Garden," she said. "It was so good, and he was so proud of it."
He sang everywhere he went and wanted to be famous for his songwriting and singing, Anderson said. To that end, he had set a goal of getting a recording contract by June 15 of next year, his birthday.
Hill's death at the hands of a police officer is especially tragic, Anderson said, because he had great respect for police officers. When no indictment was issued for police officers in the apparent chokehold death of Eric Garner, an unarmed black Staten Island man who got into a videotaped confrontation with white police officers, Anderson said she expressed anger and frustration with police. But Hill told her to remember that most police are good people, she said.
Olsen is a seven-year veteran of the force. He's been placed on administrative leave pending the outcome of a GBI investigation.
Thanks for reading CBS NEWS.
Create your free account or log in
for more features.