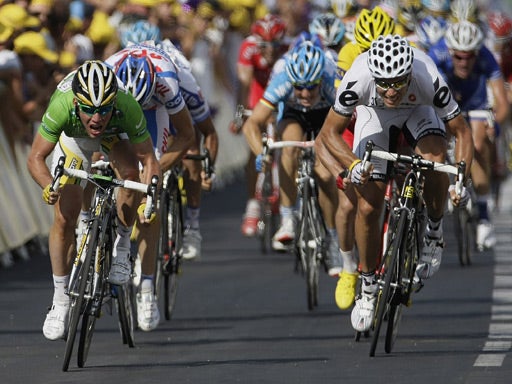 Get Your PPOs, HMOs & POS's Straight
Do you know what a PPO, HMO or a POS mean? And does it really matter what type of plan you have?
It is the time of year when many employees can switch health insurance plans, so Robert Krughoff, president of "Consumer's Checkbook," visits The Saturday Early Show to shed some light on health insurance coverage.
HMO
A Health Maintenance Organization is better known as an HMO. With an HMO you are expected to get all your care from a list of doctors, hospitals, and other providers affiliated with the plan. You are expected to select a primary care doctor-usually a general practitioner, family practitioner, internist, or (for children) pediatrician - to provide your basic care and to be the "gatekeeper" who refers you to other services.
The plan won't pay for care by a specialist, hospital, or other provider unless pre-approved by the gatekeeper (except in an emergency). Participating physicians get no financial gain and may even bear a share of the costs if the quantity of services (days in hospital, office visits, etc.) their patients receive is deemed by the plan to be too high.
The plan pays doctors, hospitals, and other participating providers without your having to file claims. Your out-of-pocket costs are minor-though you may have to pay providers modest "co-payments" of, for example, $10 or $20 per office visit.
PPO
A Preferred Provider Organization is also known as a PPO. The plan falls between an HMO and a traditional indemnity plan. A PPO typically has contracts with many individual physicians, hospitals, and other providers in the community. A provider may be a member of several different PPOs and several HMOs and may also serve many non-PPO, non-HMO patients.
A PPO's providers agree to a discounted fee schedule for the PPO's patients. If you use a PPO provider, you pay the provider either a percentage (say, 10 percent) of the discounted fee or a fixed co-payment (say, $10 per office visit). But you can also use any other provider who is not connected with the PPO if you are willing to pay more for the service. If you go outside the list of PPO providers, you may pay extra. So a PPO does give you more flexibility than an HMO to go to a world-renowned treatment center or just to use a particular doctor your brother-in-law thought was great.
Another important difference between PPOs and HMOs is that PPOs allow you to get specialist and hospital care without having to be referred by your "gatekeeper" primary care physician. As a PPO member, if you want to go directly to a dermatologist, orthopedic surgeon, psychiatrist, or other specialist, you can simply call the specialist and set up an appointment.
POS
The Point-Of-Service organization is referred to as a (POS) HMO. This model is an HMO combined with an indemnity insurance plan. If you select a primary care doctor from the HMO's list of doctors and use only that doctor and the providers that doctor refers you to, the plan functions just as any other HMO does. But you also have the option of using any other physician and referring yourself to specialists and other nonparticipating providers, just as you would in a traditional indemnity insurance plan.
If you go outside of HMO procedures in this way, however, you will have deductibles and coinsurance requirements and you are responsible for charges above the plan's fee schedule, just as you would be if you were in an indemnity plan or if you went to nonparticipating providers in a PPO. Like PPOs and indemnity insurance plans, most POS HMOs have an annual limit on what you'll have to pay out of pocket. (As in those other types of plans, the limit does not apply to charges in excess of the plan's fee schedule.)
TRADITIONAL PLAN
Another option people can choose from is a traditional, indemnity plan. In exchange for your premium, the plan agrees to pay all or a share of the cost of services you use. There is typically a list of covered services, such as doctors' office visits and hospital stays, and a set of limitations or exclusions, such as an exclusion of coverage for cosmetic surgery. You can use virtually any licensed provider of the covered services - physicians, hospitals, etc. - and the plan pays the provider or reimburses you when you file claims for what you've paid the provider. You can decide for yourself when and where to get services.
These indemnity plans once dominated the market, but now-because they have less control of costs than other types of plans, they are much less common.
---

Robert Krughoff is the president of "Consumer's Checkbook" and has an extensive background in health-care quality measurement and consumer information. He has served as director of Research and Evaluation Planning for the U.S. Department of Health, Education and Welfare.

Thanks for reading CBS NEWS.
Create your free account or log in
for more features.