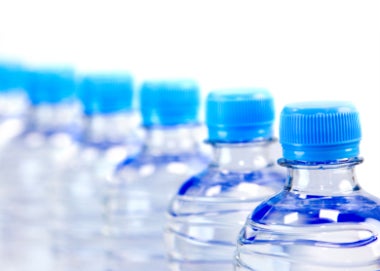 Georgia teen dies from drinking too much water, Gatorade
DOUGLASVILLE, Ga. -- A Georgia high school football player is dead after drinking too much fluid during practice.
Relatives of 17-year-old Zyrees Oliver had him removed from life support early Monday in a hospital in Marietta. He had no brain activity.
Oliver was declared dead a short time later.
Relatives say the youth complained of cramping during football practice on Tuesday at Douglas County High School, west of Atlanta. Aunt Tammy Chavis says the teen drank two gallons of water and two more gallons of Gatorade.
Oliver's mother picked him up because he couldn't drive, and he later collapsed at home and was taken to the hospital by helicopter.
Relatives say doctors told them Oliver suffered massive swelling around the brain from over-hydration. The coroner says an autopsy is planned.
"It's incomprehensible," aunt Nina Oliver told the Atlanta Journal-Constitution. "We had a healthy, beautiful, vibrant young man."
Drinking large quantities of water in a short period of time can throw off the body's balance of electrolytes, causing brain swelling and leading to seizures, coma, or even death.
It is rare, but there have been several other highly-publicized cases of death from over-hydration. In 2007, a California woman died after drinking about two gallons of water as part of a radio station contest. The Sacramento County coroner found that Jennifer Lea Strange, 28, died of water intoxication.
A similar case in 2005 claimed the life of a Chico State University student, Matthew Carrington, who drank too much water during a fraternity initiation. One fraternity member pleaded guilty to felony involuntary manslaughter and two others pleaded guilty to lesser charges.
Thanks for reading CBS NEWS.
Create your free account or log in
for more features.