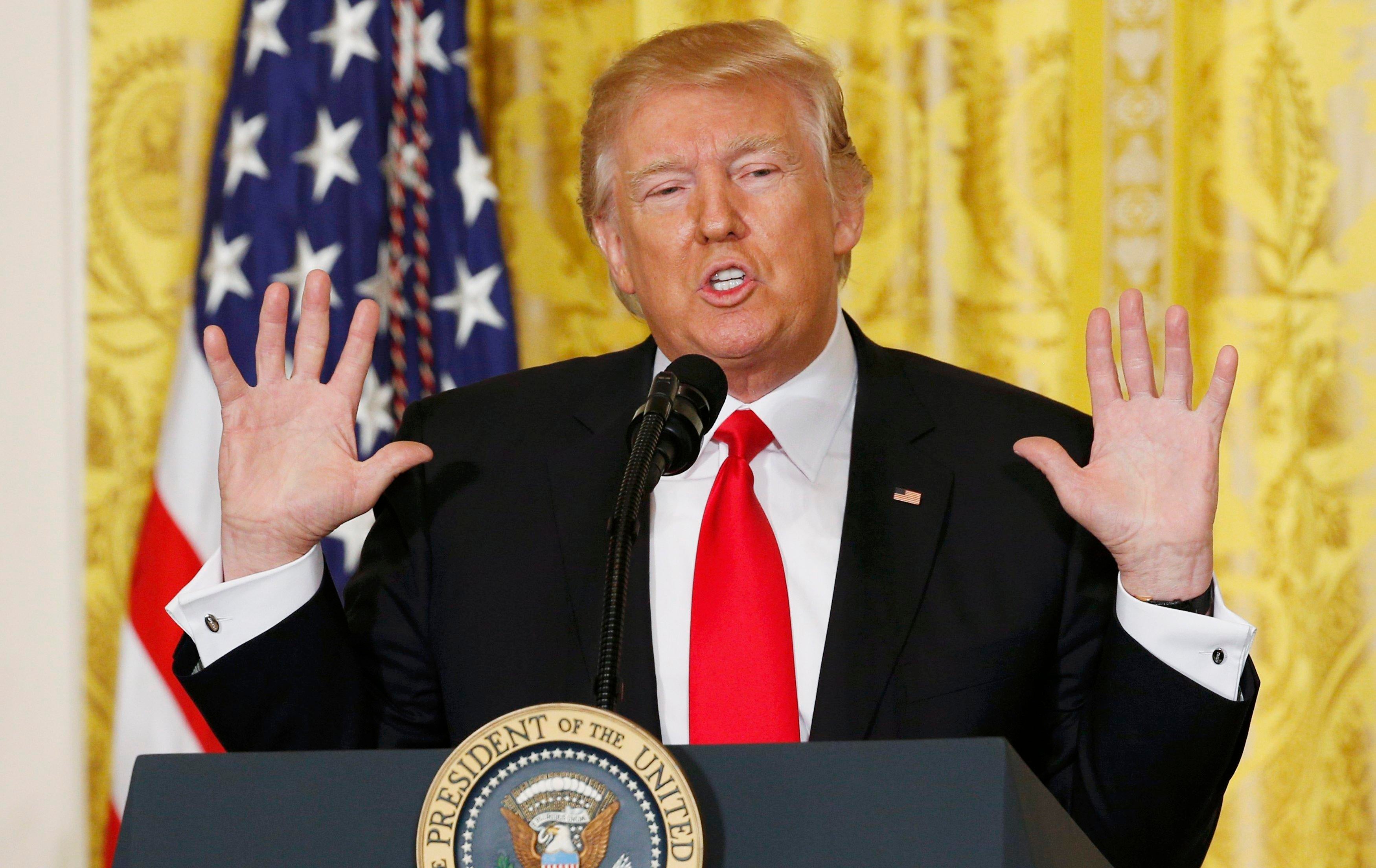 Gallup: Trump job approval 21 points below average at one-month mark
President Trump's job approval rating is 21 percentage points below the historical average for his predecessors at the same point in their presidencies, according to Gallup.
The historical average for elected presidents in mid-February, the polling organization said, is 61 percent. Mr. Trump's job approval, however, stands at 40 percent, just under a month into his presidency.
At the same point during President Obama's first term, in February 2009, 64 percent of the public approved of the job he was doing. In February 2001, 62 percent approved of President George W. Bush's job. President Clinton, meanwhile, was the last president to have a low rating at the beginning of his presidency, when 51 percent approved of the job he was doing.
Mr. Trump's initial job approval rating, Gallup noted, was 45 percent, which makes him the first president to begin his first term with less than a majority approving of him.
While the president's job approval has fallen by 5 percentage points since his inauguration, the job approval for Obama during the same period fell by 4 percentage points and fell for Clinton by 7 percentage points. The decline in support for Mr. Trump's job might be tied to his travel ban, which has been stalled by the court system.
Meanwhile, only 8 percent of Democrats approve of Mr. Trump's job, 35 percent of independents approve and 87 percent of Republicans approve.
The poll surveyed 1,527 adults between Feb. 13 and 15 with a 3 percentage point margin of error.
Thanks for reading CBS NEWS.
Create your free account or log in
for more features.