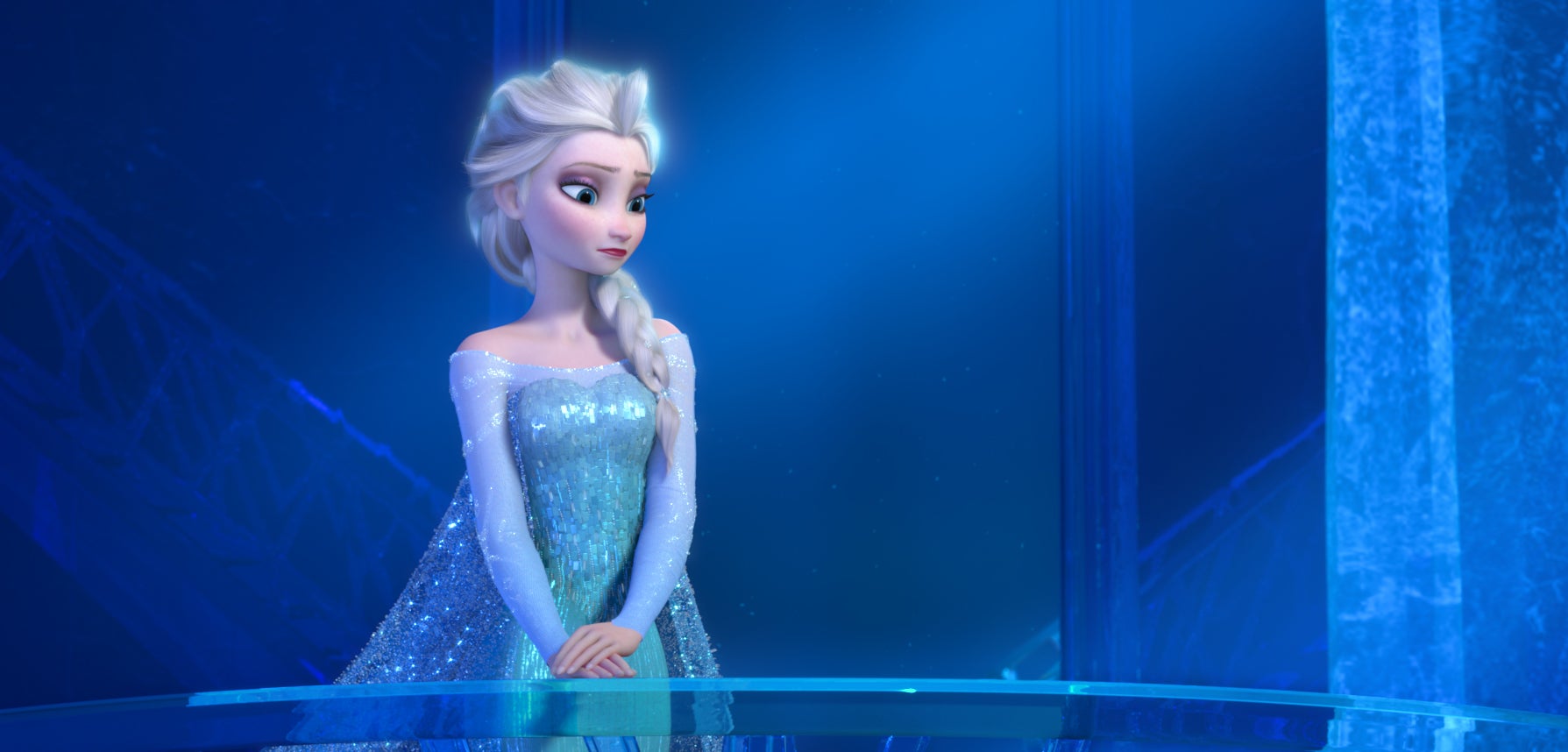 "Frozen" director reveals "Tarzan" connection
Whoa. Elsa, Anna and Tarzan are siblings.
Well, kind of, at least.
Director Chris Buck, who headed both "Tarzan" and "Frozen," told MTV News that in his world, Tarzan is Elsa and Anna's brother.
Last year, Buck got the rumor mill churning when he said in a Reddit AMA Anna and Elsa's parents didn't die at sea, but washed up with their baby boy in a jungle. He said the trio lived in a treehouse before the parents got eaten by a leopard.
That story is the beginning of Tarzan.
Finally, Buck cleared the air. He said he thought a lot about Elsa and her backstory while he was working on the film and one day made up his own, unofficial theory.
"I said, 'Of course Anna and Elsa's parents didn't die,'" he said. "Yes, there was a shipwreck, but they were at sea a little bit longer than we think they were because the mother was pregnant, and she gave birth on the boat, to a little boy. They get shipwrecked, and somehow they really washed way far away from the Scandinavian waters, and they end up in the jungle. They end up building a tree house and a leopard kills them, so their baby boy is raised by gorillas. So in my little head, Anna and Elsa's brother is Tarzan -- but on the other side of that island are surfing penguins, to tie in a non-Disney movie, 'Surf's Up.' That's my fun little world."
It's not official, but Buck doesn't think it needs to be.
"I say, whatever people want to believe, go for it," Buck said. "If you want to tie them all together, then do it. That's the spirit of Disney."
Thanks for reading CBS NEWS.
Create your free account or log in
for more features.