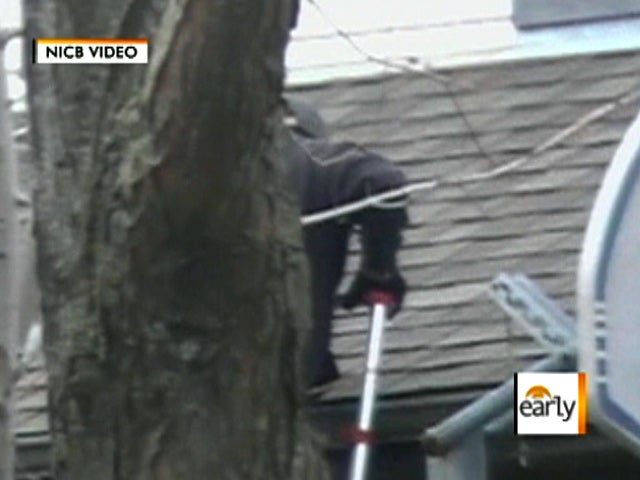 Fraud convictions after CBS News investigation of "Storm Chasers"
A Pennsylvania man and a construction company today pleaded guilty in an insurance fraud scheme exposed in a CBS News investigation last December. New Jersey's Attorney General says Dominik Sadowski and Precision Builders pleaded guilty and have been ordered to pay more than $68,000 in restitution. Precision Builders will also pay a $250,000 criminal fine.
Sandowski admitted that between Jan. 19 and April 25, 2011 he caused fraudulent property damage insurance claims to be submitted by Precision Builders to Traveler's Insurance Company. As reported by CBS News, representatives from Precision Builders would canvass neighborhoods after hail storms, convince residents their homes had been damaged by hail, and then offer them new siding and roofing at no cost to them. The cost of the makeovers were then covered by the residents' homeowner's insurance policies. Several homeowners said they were not aware they had any hail damage before they were solicited by Precision Builders.
Insurance investigators and law enforcement officials told CBS News that "storm chasing" is a growing scam. Alleged scamsters have even gotten caught on camera apparently "faking" supposed hail damage by denting the siding of a home with tools or their hands.
In a plea arrangement, the New Jersey Attorney General will recommend Sandowski be sentenced to probation after completing 100 hours of community service. Sentencing is set for June first.
Watch Sharyl Attkisson's original report on storm chasers below
Thanks for reading CBS NEWS.
Create your free account or log in
for more features.