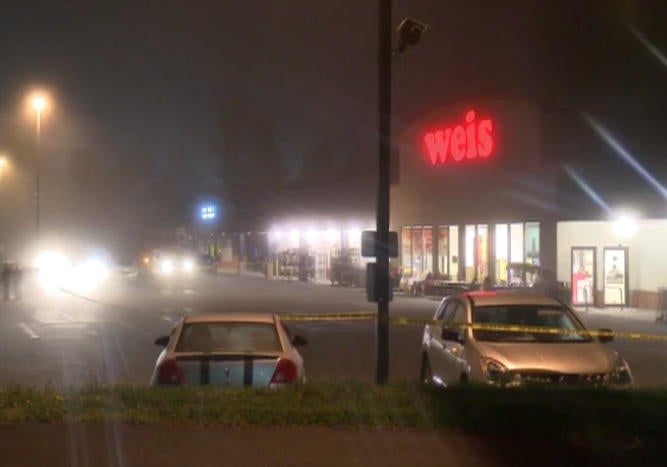 Four dead in shooting in Pennsylvania supermarket
TUNKHANNOCK, EATON TOWNSHIP, Pa. -- State Police say four people are dead in a murder-suicide in a northeast Pennsylvania supermarket.
Troopers responded to a report of someone shooting people inside Weis Market in Eaton Township, about 25 miles northwest of Scranton, just before 1 a.m. Thursday.
The store was closed at the time, but workers stock shelves overnight, reports CBS affiliate WYOU-TV.
Troopers found the bodies of two males and two females inside. A witness was able to escape unharmed and call 911.
WKOK-AM reported that the gunman fired randomly in the store in addition to targeting the victims. Authorities believe the gunman opened fire on the others before turning the gun on himself.
Police have since identified the shooter as 24-year-old Randy Stair of Dallas, and the victims as 26-year-old Victoria Brong of Factoryville, 47-year-old Brian Hayes of Springville, and 63-year-old Terry Sterling of South Montrose.
Police didn't say whether the gunman was an employee or how he otherwise knew the victims.
"We believe this is a contained incident and the public is not in any danger at this time," police said in the release.
A bomb squad was called to the scene to check out a car in the parking lot, WYOU reports. The store's phone was not operating Thursday morning, and a call to Weis Markets headquarters in Sunbury was not immediately returned.
Thanks for reading CBS NEWS.
Create your free account or log in
for more features.