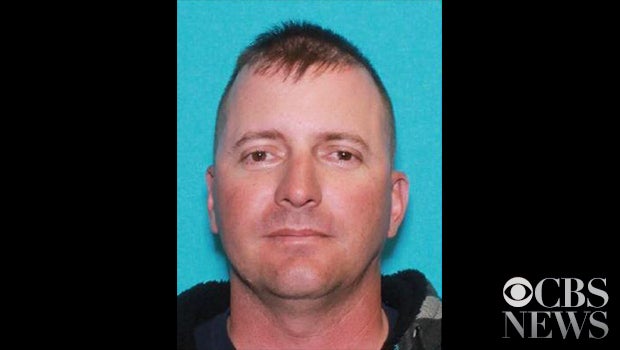 What we know about Fort Hood gunman
Investigators are focusing on the service and medical history of the Fort Hood shooter, who, according to CBS News sources, is Army Spc. Ivan Lopez, 34. Military officials have not confirmed that name, saying the soldier's family had not been notified.

Army officials say they believe this attack is not terror-related. The Army said the soldier was suffering from behavioral and mental issues, CBS News homeland security correspondent Bob Orr reports. He was being treated for depression and anxiety.

Lopez served in Iraq for four months in 2011. As far as sources know, he was not injured or wounded in action, but when he came home he told his military superiors he had suffered a traumatic brain injury, so he was being evaluated for post-traumatic stress disorder.
On Thursday morning, Army Secretary John McHugh confirmed to a Senate committee Thursday the gunman was deployed for the final months of the Iraq war but did not see combat. McHugh testified that the soldier was examined by a psychiatrist last month and was found to show no violent or suicidal tendencies. He said the soldier had been prescribed Ambien to deal with a sleeping problem.
Army Chief of Staff Gen. Ray Odierno told senators that the steps taken in the wake of the first Fort Hood shooting in 2009 helped prevent Wednesday's shooting from being a bigger disaster.
The alert system and training for first responders "contributed to making this something that could have been much worse,"
Odierno said during his testimony
before the Senate Armed Services Committee on the Army's budget.
CBS News national security correspondent David Martin reports that Lopez joined the National Guard in Puerto Rico in 1999 and that after 15 years in the armed services had only risen to the low rank of specialist.
Sources say a preliminary check of Lopez's background has revealed no significant criminal record, and a search of the criminal and terror databases has turned up no evidence, so far, that he was connected to any kind of terrorist group, but nothing has been ruled out.
Investigators say the soldier used a .45-caliber semi-automatic pistol, which was purchased recently, in the attack.
A U.S. official with knowledge of the investigation told CBS News that Lopez bought his weapon, a Smith and Wesson MP 45, at Guns Galore, the same shop where Maj. Nidal Hasan, who carried out a deadly rampage at Fort Hood in 2009, bought his weapon.
Lopez purchased his weapon legally March 1.
As for motive, Orr reported this appears to be an incident of what's called soldier-on-soldier violence. It is not clear yet if Lopez was targeting specific soldiers or if the attack was random.
The shootings took place at a medical facility and a nearby command building - areas on the base that were familiar to Lopez.
Investigators are now going through his background. They're talking to family, friends and fellow soldiers. And they're also looking at Lopez's emails, phone records and computer files in an effort to determine if he left any clues or evidence of pre-planning.
Investigators want to identify any possible stressor - something that may have caused Lopez recently to snap and then react with violence.
Thanks for reading CBS NEWS.
Create your free account or log in
for more features.