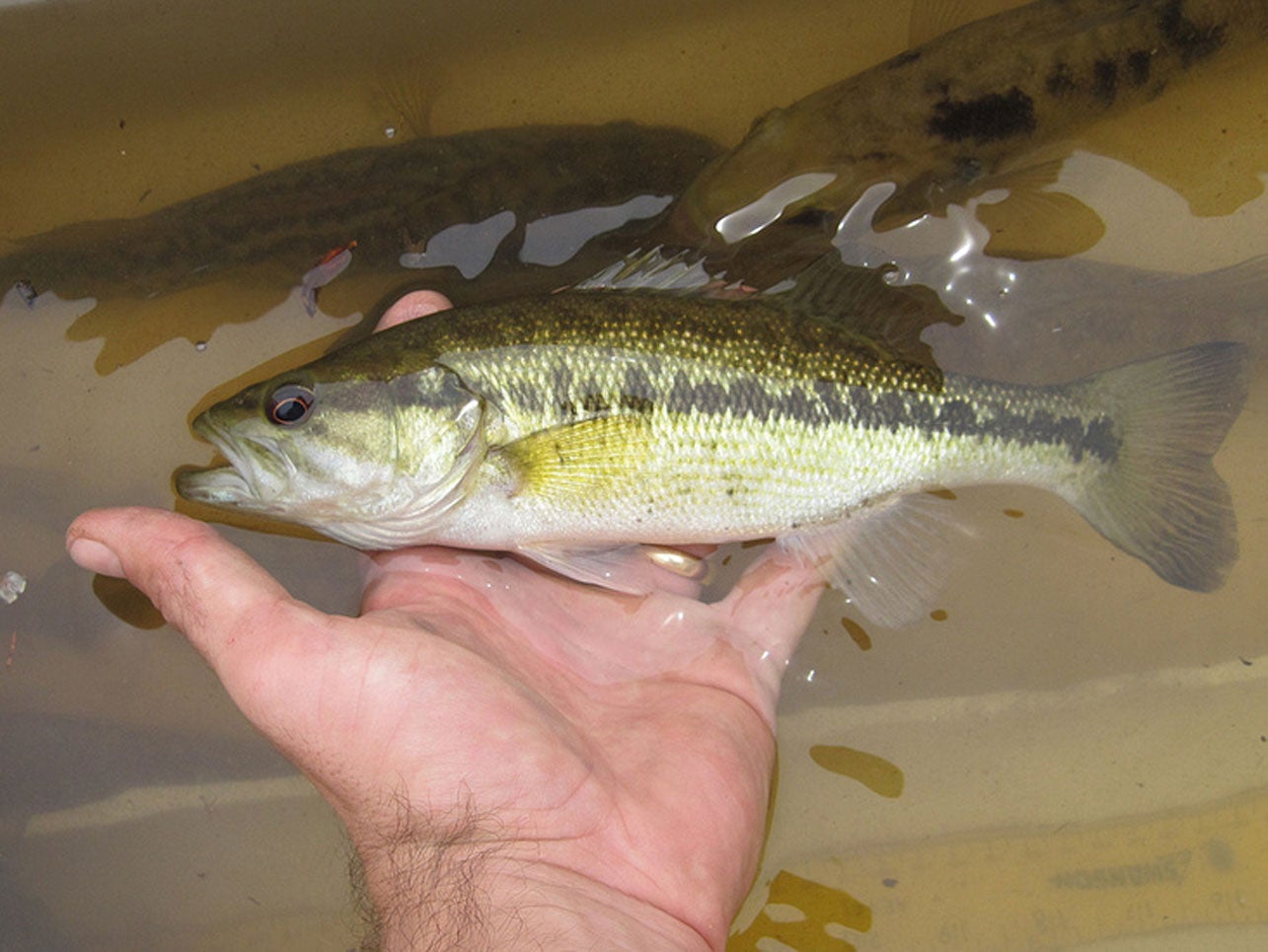 Florida scientists discover new bass species
Scientists announced Tuesday that they discovered a new species of black bass that resides in the southeastern United States.
The bass was uncovered by researchers at the Florida Fish and Wildlife Conservation Commission (FWC). Researchers believe that the newly discovered fish only lives in the coastal river systems in Alabama and along the western Florida panhandle, including the Choctawhatchee River.

The recommended scientific name of the new fish is Micropterus haiaka, but scientists have proposed calling it the Choctaw bass, after the area the fish inhabit. The names will not become official until the American Fisheries Society approves them.
"We chose the name 'Choctaw bass' because the species' range overlaps the historic range of the Choctaw Indians," Mike Tringali, who heads the genetics laboratory at the FWC's Fish and Wildlife Research Institute said in a statement. "As for our recommended scientific name, Micropterus haiaka, 'haiaka' is a Choctaw word that means 'revealed.'"
The researchers didn't even know they were looking at a new type of fish. They found the new species in 2007, while working on a comprehensive research on the genetic structure of bass.
They found the unique DNA profile of the Choctaw species when testing the larger group. The sample did not match any that they currently had on file.
"We didn't set out to find a new species," said Tringali. "It found us."
Scientists believe it took so long to discover the new species because it is practically identical to the spotted bass physically, making it impossible to tell the difference without in-depth research.
FWC revealed their findings at a meeting of the Southern Division of the American Fisheries Society.
Thanks for reading CBS NEWS.
Create your free account or log in
for more features.