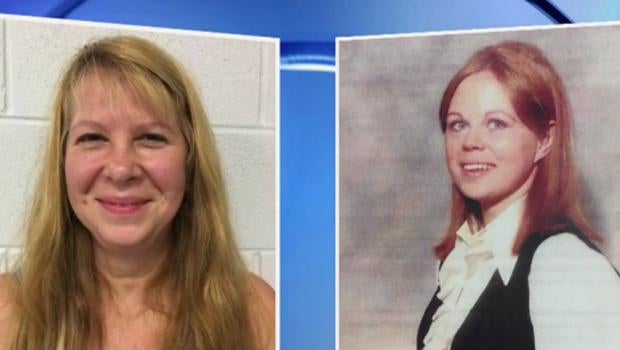 Woman arrested in 27-year-old Florida killer clown case
WEST PALM BEACH, Fla. -- Police in Florida say they've arrested a woman accused of dressing up like a clown 27 years ago and fatally shooting the wife of her future husband.
A Palm Beach County Sheriff's Office news release says 54-year-old Sheila Keen Warren was arrested Tuesday in Virginia. A Florida grand jury recently indicted her on a first-degree murder charge.
Authorities say Marlene Warren was shot at her Wellington home in May 1990. CBS affiliate WNCN reports that Warren was shot in front of her son and his friends. Sheila Keen was considered a suspect but was not arrested.
"Any murder's horrific. It doesn't matter whether you're wearing a clown costume or not," Palm Beach County Sheriff's Sgt. Richard McAfee said after announcing the arrest.
According to a report in the Sun-Sentinel the day after the killing, the suspect wore a red wig and bulb nose and was carrying flowers and two balloons -- one saying "You're the greatest!"
"This is the strangest thing I've seen in all my 19 years in law enforcement," Bob Ferrell, then a spokesman for the Palm Beach County Sheriff's office, told the newspaper at the time.
"As she went to take the flowers and balloons, the clown shot her. As far as I know, nothing was said," Ferrell added.
Palm Beach County deputies reopened the case in 2014 and conducted a new DNA analysis. Detectives also learned that Sheila Keen married Marlene Warren's widower, Michael Warren, in 2002. The couple had been living in Tennessee.
Detectives haven't said whether Michael Warren was involved in his former wife's death.
It wasn't known if Sheila Keen Warren has an attorney.
Thanks for reading CBS NEWS.
Create your free account or log in
for more features.