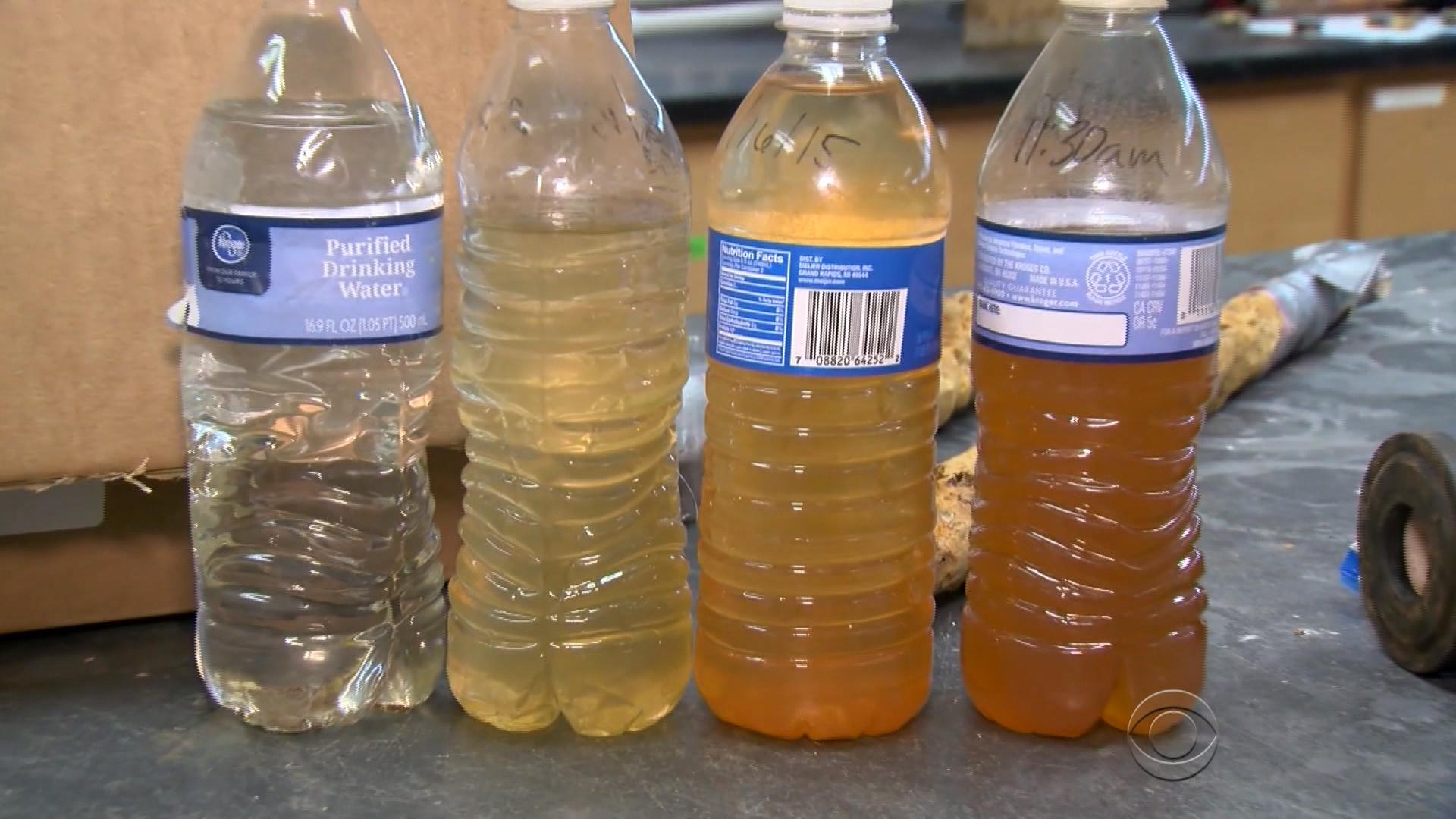 Flint water crisis blamed for lower fertility rates, increased fetal death rates
FLINT, Mich. -- A new study out Thursday blames contaminated water in Flint, Michigan, for severe health problems.
When 41-year-old Nikyea Wakes looks at the ultrasound images of the twins she lost two years ago, her anger is evident.
"I believe the Flint water crisis, the lead in the water, caused me to have my miscarriages in 2015," Wakes said.
Back then, she was drinking and bathing in the water pumped to her home by the city of Flint.
To save money, the city had switched its water source to the Flint River because it was cheaper than the water it had been getting from Detroit. But it was so corrosive it leached lead from her pipes right into her faucet.
And last year, when she had her water tested, lead concentrations of 1,100 parts per billion were found. The EPA says safe levels should be no higher than 15 parts per billion.
"We were taking showers and baths and was breaking out," Wakes said. "I don't know what it was. They were like bumps and stuff all over our bodies."
Wakes' case is not isolated. According to a new medical research study, fetal death rates increased by 58 percent in Flint after the city switched its water source in April 2014.
"The costs of this water change were not limited simply to affects on children and adults, but also led to large decreases in fertility rates, which could have long lasting effects on the city itself," said Daniel Grossman, who is a co-author of the study.
On Thursday, a judge in Flint was deciding whether to proceed with a trial of Michigan's health and human services director Nick Lyon. He is accused of involuntary manslaughter by deliberately failing to warn the public about a fatal outbreak of legionnaires disease, which the prosecution says was directly connected to the water crisis.

Wakes is now four weeks pregnant and hoping for a healthy new baby. She's been drinking only bottled water for the last three years.
Thanks for reading CBS NEWS.
Create your free account or log in
for more features.