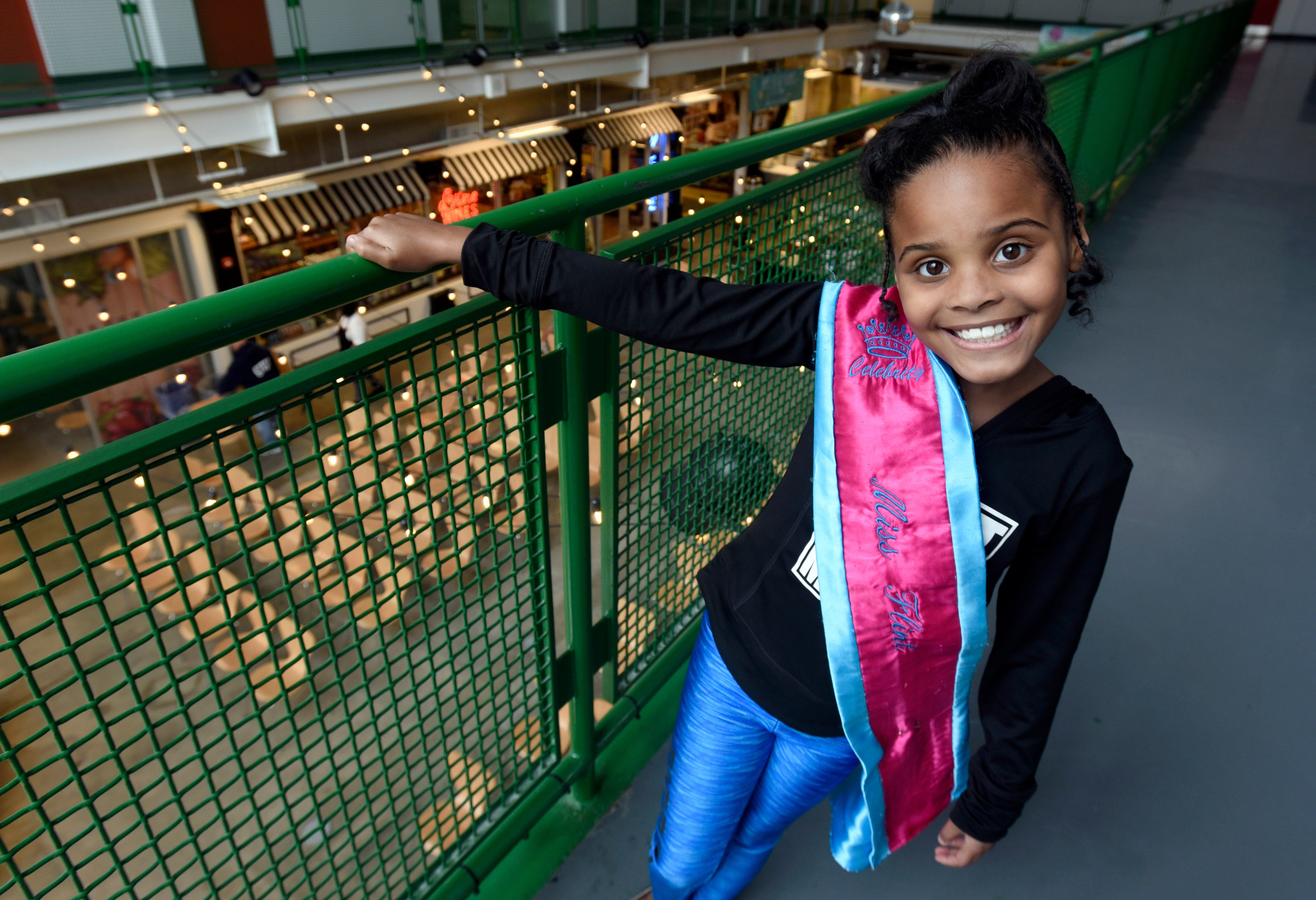 8-year-old Flint resident: "Mind was blown" when Obama wrote back
President Obama will make his first trip to Flint, Michigan, on Wednesday to address the city's water crisis. Flint is still reeling from more than two years of lead contamination in its water supply.
Asked to describe the water in Flint, 8-year-old Mari Copeny told CBS News correspondent Jericka Duncan, "It's nasty!"
"It gives you bad rashes and headaches," Mari said.
Copeny is one of the nation's youngest political activists. With the help of her mother, Lulu, Mari wrote a letter to President Obama in March, right before visiting Washington, D.C., for a congressional hearing on the water crisis.
"Mr. President, hello my name is Mari Copeny, and I'm 8 years old, I live in Flint, Michigan. ... I am one of the children that is affected by this water and I've been doing my best to march in protest and to speak out for all the kids that live here in Flint," she wrote.
"When you initially wrote that letter to the president, what did you think was going to happen?" Duncan asked.
"Nothing," Mari said.
But to her surprise, the president himself responded, writing: "I am so proud of you for using your voice to speak out on behalf of the children of Flint."
"What did you think when you saw that the president took the time out to respond to you?" Duncan asked.
"My mind was blown," Mari said.
"Your mind was blown?" Duncan said.
"Away!" Mari responded.
The third grader, who has competed in over 50 beauty pageants, said she is more than ready to meet the president.
"What kind of questions do you plan on asking the president?" Duncan asked.
"What can I do to help my community? How many dogs do you have? How many bedrooms do you have in the White House? Can I meet first lady Michelle Obama?" Mari said.
Even if he doesn't answer all those questions, Mari said writing an old-fashioned letter taught her one of life's most important lessons.
"One girl can change the world, even big or small!" she said.
On Wednesday, President Obama will arrive at Northwestern High School where he will participate in a round-table discussion with community leaders about the ongoing water crisis. At that time, Mari hopes she'll be able to meet the president herself and express her concerns in person.
Thanks for reading CBS NEWS.
Create your free account or log in
for more features.