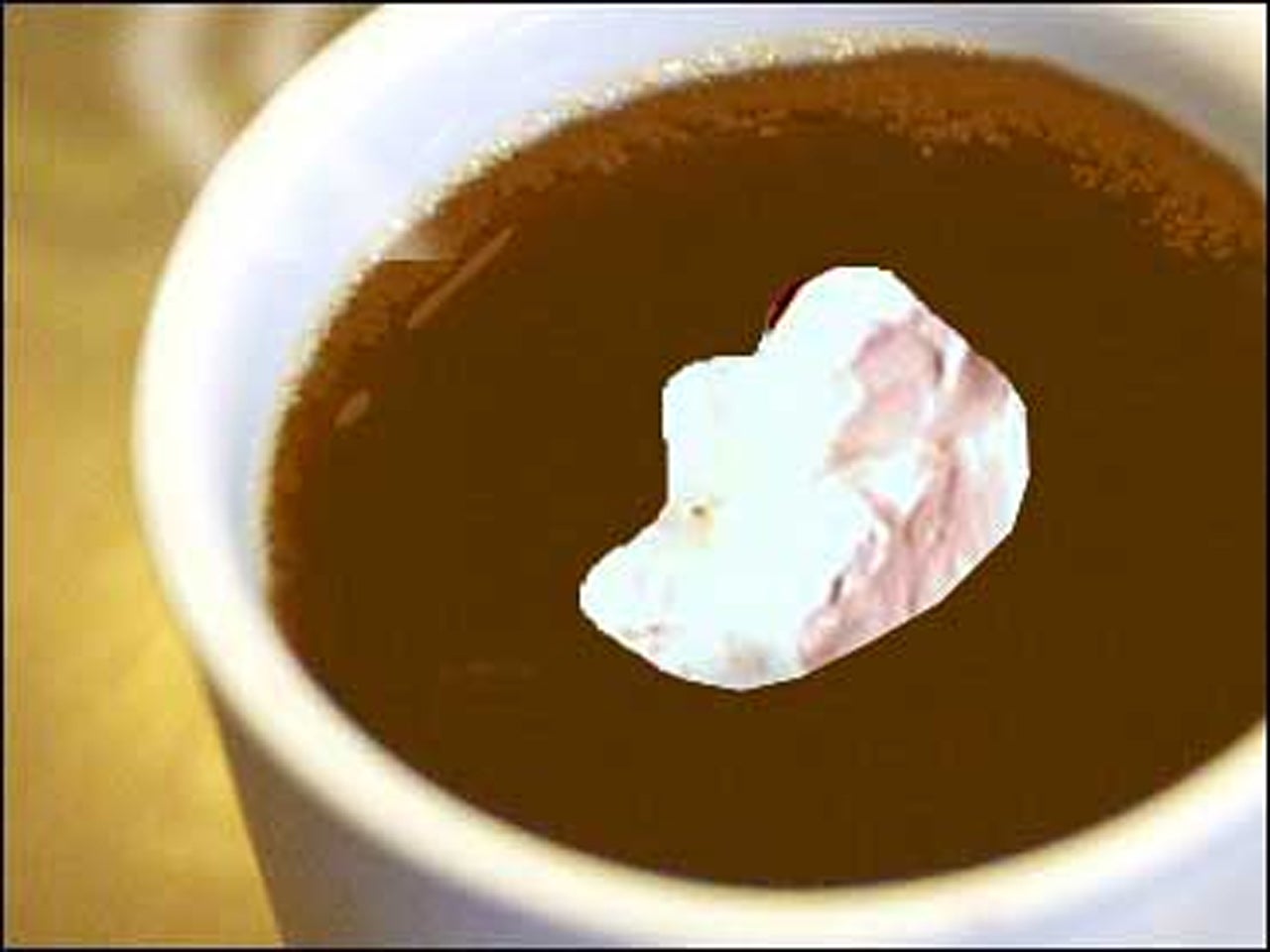 Flavonols from chocolate may help patients with mild cognitive impairment
(CBS News) Move over apple a day: Could eating a daily dose of chocolate be the key to a healthy brain?
Researchers at the University of L'Aquila in L'Aquila, Italy have discovered that people with mild cognitive impairment (MCI) who consumed a high dosage of flavonols from cocoa had significantly higher overall cognitive scores than people who took intermediate or low amounts of the substance.
European Food Safety Authority gives chocolate stamp of approval
"This study provides encouraging evidence that consuming cocoa flavanols, as a part of a calorie-controlled and nutritionally-balanced diet, could improve cognitive function," study lead author Dr. Giovambattista Desideri, director of Geriatric Division, Department of Life, Health and Environmental Sciences, University of L'Aquila in Italy, said in the press release.

Flavonols are a kind of flavonoid compound that works as an antioxidant. Recently in July, the European Food Safety Authority (EFSA) - the European regulatory agency similar to the Food and Drug Administration (FDA) - issued a positive opinion that flavonols in dark chocolate and cocoa products can help boost blood flow.

The researchers behind the new study say that the evidence that it may help brain function might be a new aspect of flavonols' health benefits that warrants further exploration.
"(Flavonols) could be one element of a dietary approach to the maintaining and improving not only of cardiovascular health, but also specifically brain health," they wrote in the study, which was published ahead of print in Hypertension on Aug. 14 and was funded by Mars Inc., a chocolate-maker.
Researchers looked at 90 subjects with MCI for the study, meaning that they had difficulty with memory that was unrelated to age but did not have dementia, according to the Alzheimer's Society. People with MCI are at an increased risk of going on to develop Alzheimer's disease or another form of dementia. In studies, about 10 to 15 percent of people with MCI developed dementia each year.
Each of the subjects was randomized to drink 990 milligrams (high-dose), 520 milligrams (intermediate) or 45 milligrams (low) of a dairy-based cocoa flavonol drink for eight weeks. They were instructed to remove all other sources of flavonol from their diets, which includes chocolate, grapes, tea, red wine and apples.
Not only were cognitive test scores much higher for the group that drank high amounts of flavonol, both the high and intermediate level drinkers were shown to have better abilities when it came to working memory, task-switching, verbal memory and ability to relate visual stimuli to motor responses. Insulin resistance, blood pressure and oxidative stress also decreased in the groups consuming high and intermediate amounts. Researchers believed about 40 percent of the improvement in cognitive functions may be due to the increased insulin resistance.
Some doctors are worried, however, that the results may encourage people to each chocolate, which can be high in fat and calories. Dr. Sam Gandy, the Mount Sinai chair in Alzheimer's disease research at Mount Sinai School of Medicine in New York, told WebMD that he still believes 30 minutes of exercise at least three times a week is much better than any amount of flavonoids consumed for brain health. Likewise, Dr. Marc L. Gordon of the Feinstein Institute for Medical Research in Manhasset, N.Y. said to WebMD that doctors shouldn't tell their patients to "eat chocolate every day" just yet.
"(The study) suggests that it may have a modest effect on some aspects of cognition among people with MCI," Gordon says. "We need to look at this for longer periods of time and in people with Alzheimer's as well as those with no signs of cognitive impairment."
The Alzheimer's Society also warned that more studies needed to be done before flavonols were recommended as a tool to help combat cognitive decline.
"This small preliminary study suggests that a drink containing flavanols may improve some aspects of cognitive function in older people. However, larger, longer-term studies are needed before we can draw any firm conclusions on whether foods like this have any significant benefits," the Alzheimer's Society said in a statement about the study. "From what we know at the moment, the best ways to protect our hearts and brains are to eat a healthy diet, take regular exercise and not smoke."
The researchers agreed, saying that larger studies with more people representative of the population and studies that look at other clinical features of MCI need to be completed.
"Given the global rise in cognitive disorders, which have a true impact on an individual's quality of life, the role of cocoa flavanols in preventing or slowing the progression of mild cognitive impairment to dementia warrants further research," Desideri said in the press release. "Larger studies are needed to validate the findings, figure out how long the positive effects will last and determine the levels of cocoa flavanols required for benefit."
Thanks for reading CBS NEWS.
Create your free account or log in
for more features.