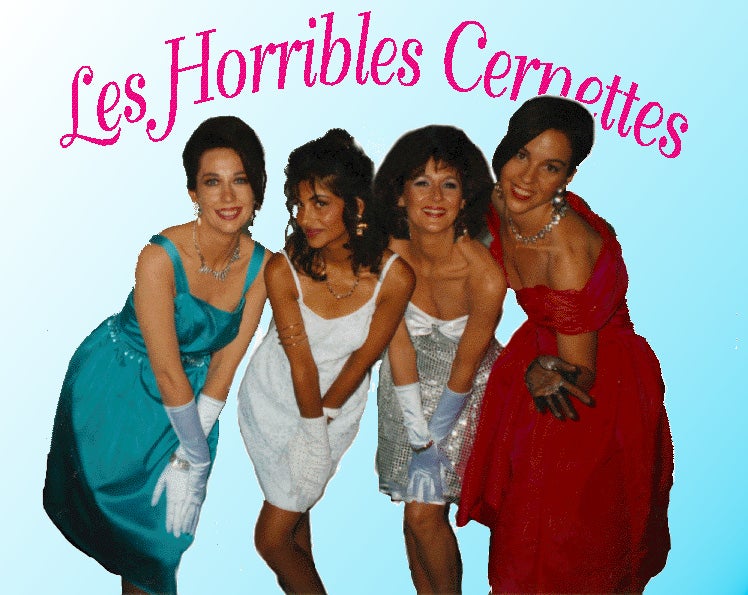 First picture on the Internet turns 20
(CBS News) Twenty years ago, the first photo was uploaded to the Internet at CERN, the European Organization for Nuclear Research. So who are the people that play a pivotal role in Internet history?
That honor goes to a female singing group called Les Horribles Cernettes (LHC). The women were comprised of employees and girlfriends of CERN scientists. The women were Colette Marx-Nielsen, Angela Higney, Michele de Gennaro and Candian Lynn Veronneau, the Telegraph reports.
According to ABC News, I.T. developer Silvano de Gennaro took the photo backstage at a music festival, edited it using the first version of Adobe Photoshop and saved the file as a GIF on his Macintosh.
The description of how the photo came to be on the Internet can be found in an archive page of the CERN website.
Back in 1992, after their show at the CERN Hardronic Festival, my colleague Tim Berners-Lee asked me for a few scanned photos of "the CERN girls" to publish them on some sort of information system he had just invented, called the "World Wide Web". I had only a vague idea of what that was, but I scanned some photos on my Mac and FTPed them to Tim's now famous "info.cern.ch". How was I to know that I was passing an historical milestone, as the one above was the first picture ever to be clicked on in a web browser!
The exact date of the photo is questionable. The Telegraph reports that it was taken and uploaded on July 18, 1992, but ABC News reports the exact date is "a bit murky." Comments at Wikipedia attributed to de Gennaro claim that there is no on upload date.

Either way, CERN has plenty to celebrate this month. Just last week, the organization announced that the decades-long search for the Higgs boson was finally over.
Thanks for reading CBS NEWS.
Create your free account or log in
for more features.