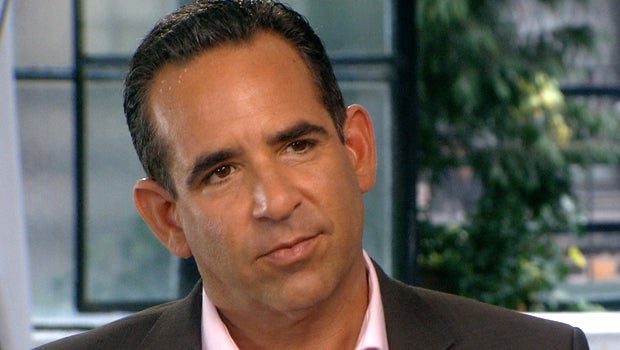 First details in Rodriguez case
60 Minutes will offer the first look at the details in the doping case of Yankee slugger Alex Rodriguez, including interviews with Major League Baseball's chief witness against him, Anthony Bosch - who says he injected Rodriguez with banned substances - and the league's COO Rob Manfred. Scott Pelley's report will be broadcast Sunday, Jan. 12 (8:00-9:00 PM, ET/PT) on the CBS Television Network.
Rodriguez's 211-game suspension from MLB was lowered by an arbitrator today to 162 games, plus any 2014 playoff games. He has denied using banned drugs as a Yankee and has never tested positive for a banned substance since he joined the New York team. But Bosch's charges, many used in MLB's decision to suspend Rodriguez, include that:
-He personally delivered banned substances, including testosterone, insulin-like growth factor 1 and human growth hormone to Rodriguez at least a dozen times and Rodriguez paid him $12,000 a month in cash.
-He personally injected Rodriguez because "Alex is scared of needles, so at times, he would ask me to inject."
-Rodriguez's mission was to hit 800 home runs and that the Yankee slugger asked him for what he gave MLB superstar Manny Ramirez, a former Bosch client
-Text messages obtained by 60 Minutes between him and Rodriguez indicate that at times they communicated daily about the substances the slugger took on his "protocol"
-Says Rodriguez associates intimidated him to try to prevent him from cooperating with MLB in its investigation of the Yankee third baseman.
MLB's Manfred tells Pelley that he believes the threats Bosch says he received could be legitimate. "The concerns seemed credible, particularly given that he identified individuals that we had our own concerns about."
But Bosch once denied he ever gave anyone performance enhancing drugs. Manfred and MLB dropped a lawsuit against him and are now paying for security guards and have agreed to cover his legal fees in return for his cooperation. In Rodriguez's own lawsuit against MLB, he charges that this arrangement is essentially a $5 million bribe, which Manfred says is "absolutely untrue."
Pressed by Pelley that the security and legal fee arrangement is plenty of incentive for Bosch to lie, potentially undermining his credibility, Manfred responds, "The credibility of any witness is determined by … looking the individual in the eye, listening to the story he tells and then lining it up with the other evidence," he tells Pelley. "And frankly, nobody came in and contradicted what Mr. Bosch said."
Rodriguez turned down numerous requests for an interview with 60 Minutes.
Thanks for reading CBS NEWS.
Create your free account or log in
for more features.