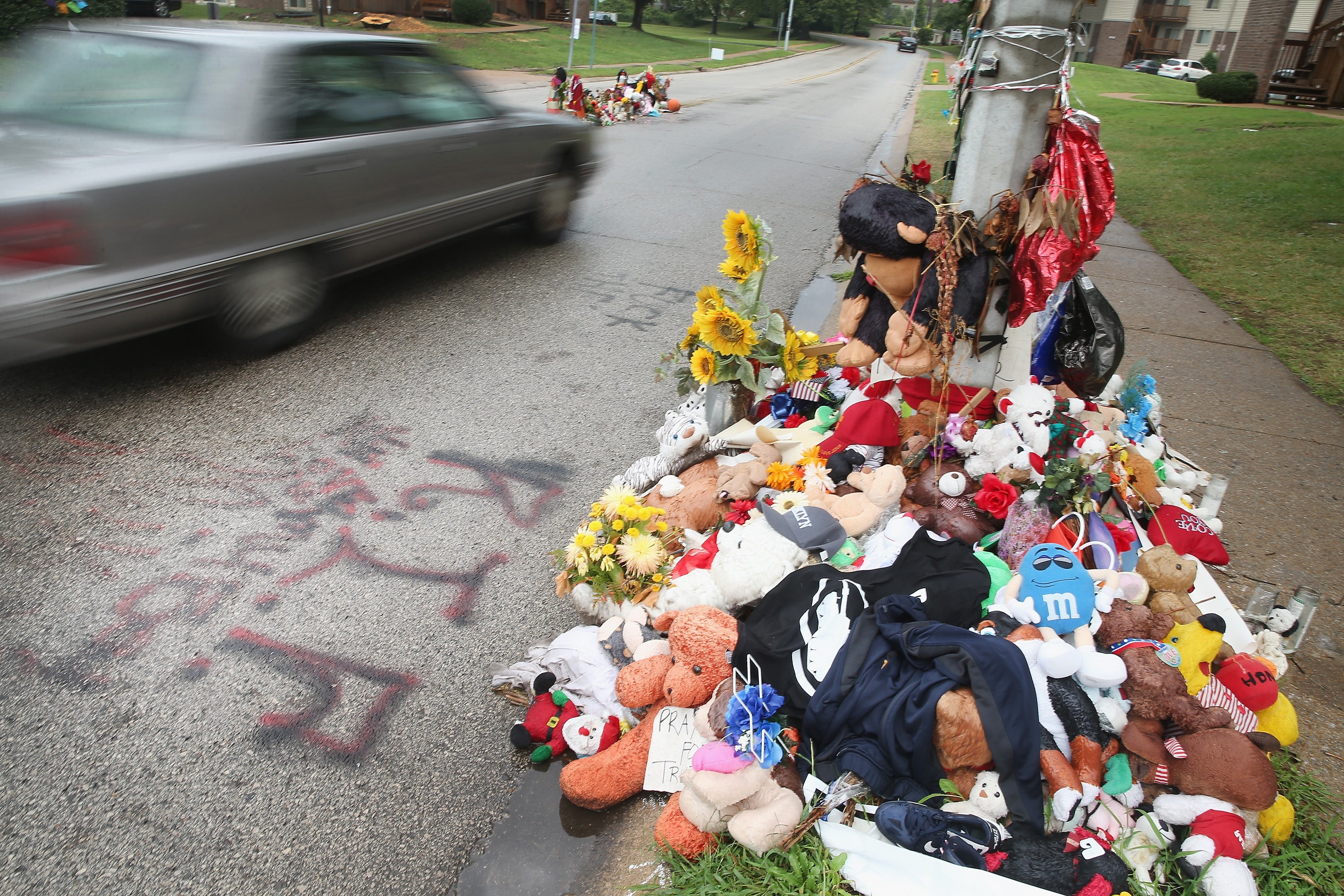 ​Fire destroys Michael Brown memorial in Ferguson, Mo.
FERGUSON, Mo. -- A fire has destroyed one of two memorials at the site where 18-year-old Michael Brown was killed by a police officer in Ferguson, Missouri.
Ferguson resident Meldon Moffitt said the fire started around 6:30 a.m. Tuesday on Canfield Drive, the street where Brown was fatally shot Aug. 9 by Ferguson police office Darren Wilson.
About two dozen residents gathered at the site Tuesday morning, many of them angry. One man said it was like a grave being desecrated.
Many were not willing to believe some reports that candles making up part of the display were responsible for the fire, and told the St. Louis Post-Dispatch they smelled gasoline.
"Not one candle can put all the stuff that was up there on fire," one woman told CBS St. Louis. "Come on now. It's too moist out here."
They claim that police used accelerants to deliberately set the fire in order to draw attention away from the lack of progress with grand jury proceedings.
Ferguson police spokesman Devin James says the cause of the fire is under investigation.
Brown's death led to several days of protests and unrest in Ferguson, a St. Louis suburb. Investigations into the shooting by a state grand jury and the U.S. Department of Justice are ongoing.
Thanks for reading CBS NEWS.
Create your free account or log in
for more features.