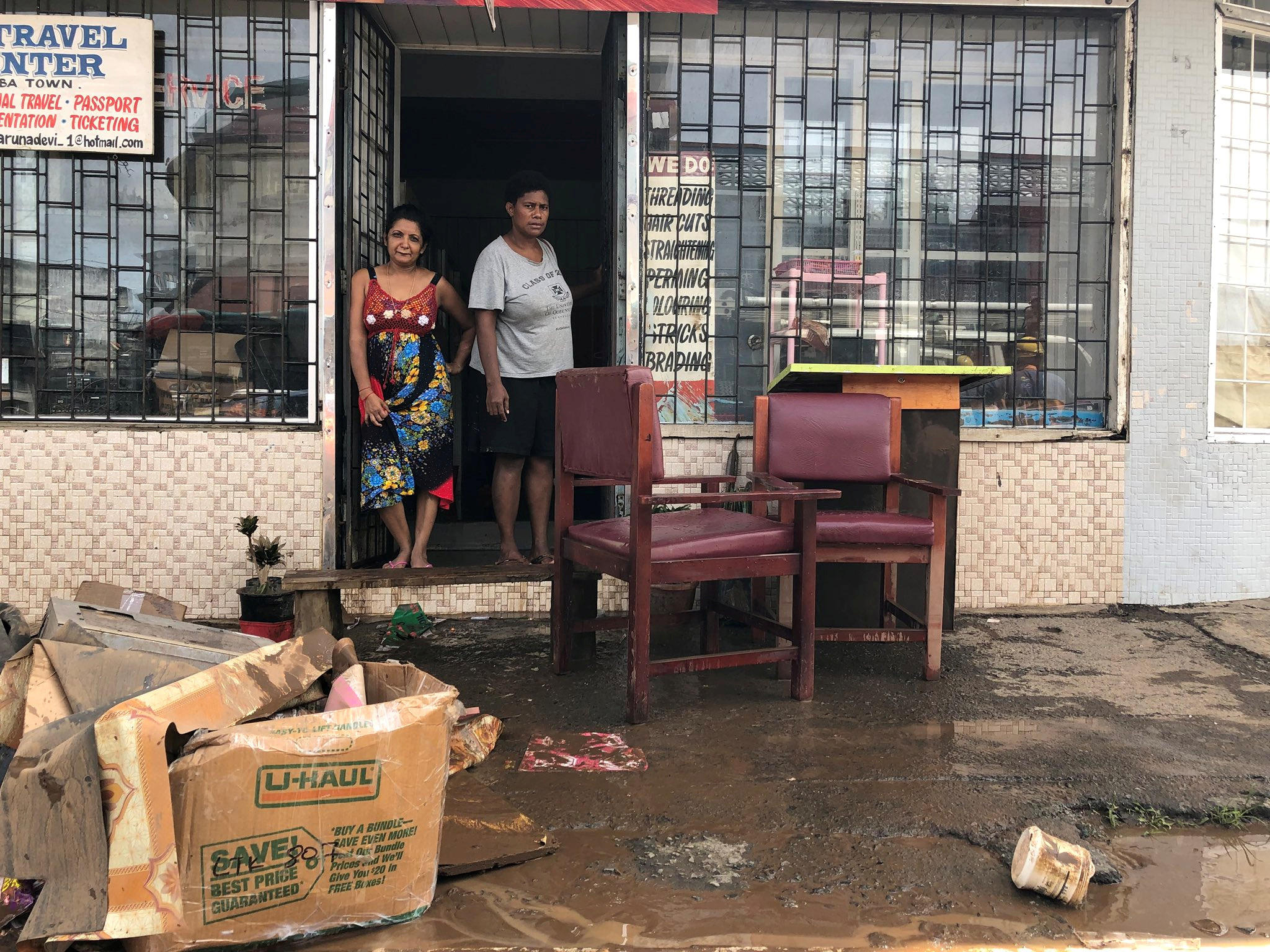 Fiji in "fight for our very survival" amid climate change, prime minister says
WELLINGTON, New Zealand -- Fiji is entering a "frightening new era" of extreme weather, the leader of the Pacific island nation said Tuesday after flooding from a cyclone killed at least four people.
Cyclone Josie struck Fiji on Sunday. The Pacific island nation of nearly 1 million people avoided a direct hit from the winds, but heavy rains and flooding caused damage to homes, businesses and vehicles on the western side of the main island, Viti Levu.
More than 1,000 people remained in evacuation centers this week as the storm moved away.
Prime Minister Voreqe Bainimarama said climate change was causing extreme weather events to become more severe and occur more often.
Last November, he chaired a climate summit in Bonn, Germany, and he spoke Tuesday at the launch of a climate change film in the capital, Suva. He said he was trying to deliver the message to the world about confronting the global warming crisis.
It is a "fight for our very survival," he said, and that "we are now at an almost constant level of threat." He said countries must limit the global temperature increase, as agreed under the Paris climate accord.
President Trump decided to withdraw the U.S. from the agreement, which committed to pursing efforts to limit temperature increases. The deal requires countries to set their own targets for reducing emissions by 2020. It also established a $100 billion fund to help vulnerable countries deal with the effects of climate change.
A recent report completed by the World Bank and Fiji officials indicated annual losses from extreme weather events could total 6.5 percent of the economy by 2050, Bainimarama said.
The Fiji Red Cross Society said it was distributing supplies to villagers in the hard-hit town of Ba. Authorities were also trying to restore power to some areas which had suffered outages.
In 2016, Cyclone Winston ripped through Fiji, killing 44 people and destroying thousands of homes.
Similar concerns about the threat from rising seas were echoed in the low-lying South Pacific island nation of Kiribati, about 2,100 miles away. CBS News reported last summer that Kiribati residents fear losing their homes and becoming "climate refugees."
"We have got to understand that climate change is not a national issue it's a global issue, and we need global thinking. We need global leadership that is what is lacking at the moment," former Kiribati President Anote Tong said.
Thanks for reading CBS NEWS.
Create your free account or log in
for more features.