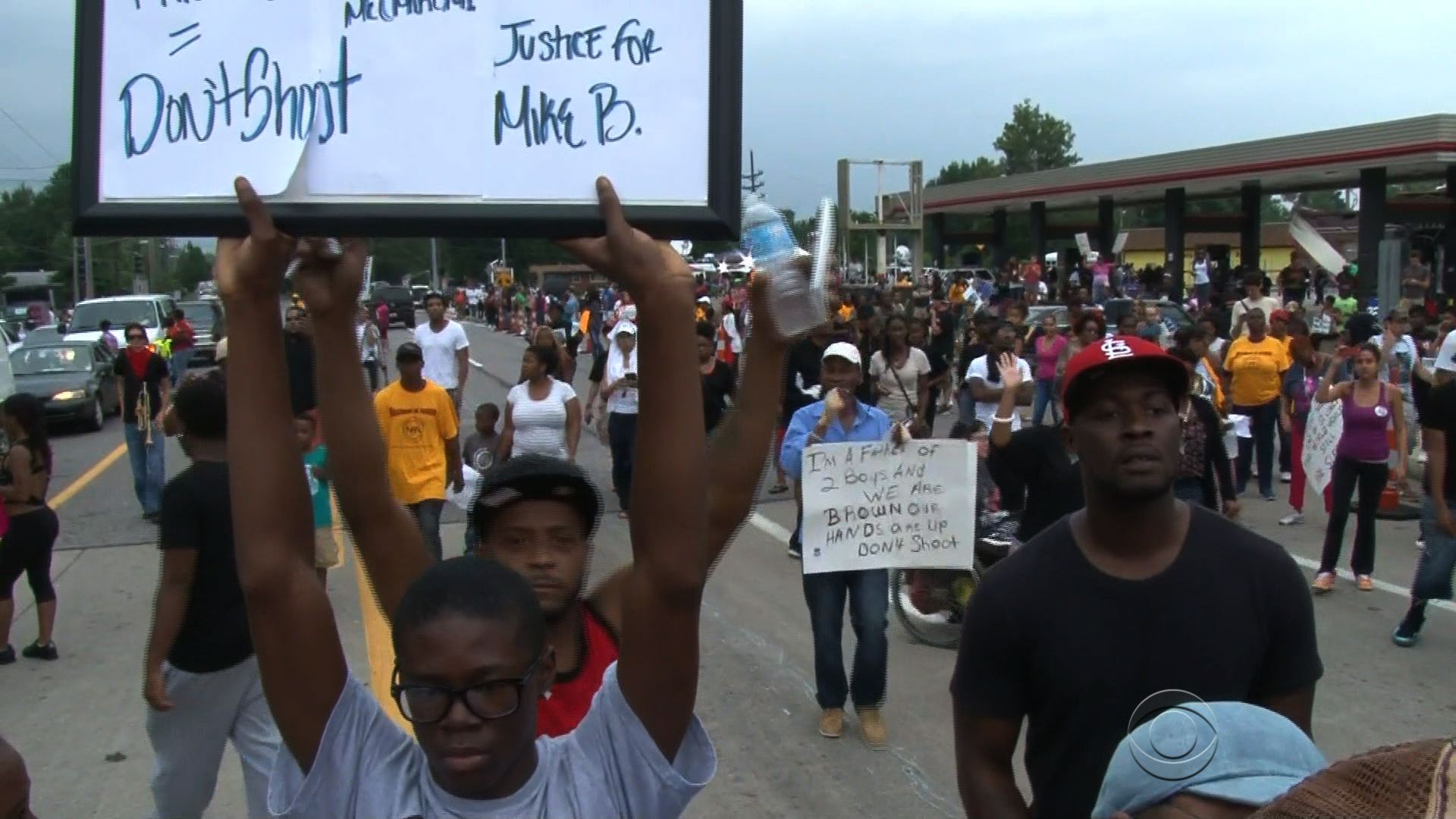 Tension between community, Ferguson police deeply rooted
Protesters say long before Michael Brown was killed, Ferguson cops policed by race.
Kyle Borders, 26, says Ferguson cops have pulled him over 10 times in three years. But they've never even given him a ticket.
"Sometimes you just get tired of it," he said. "The first question is 'Do you have any guns, do you have any drugs, anything of that nature?'
"I am like sir, I don't even have a record. I have never been in trouble."
Ferguson has 22,000 residents. Two-thirds are black. But African-Americans have a disproportionate share of run-ins with the city's mostly white police force.
According to the Missouri attorney general, last year in Ferguson, 86 percent of police stops, 92 percent of searches and 93 percent of arrests involved black people.
That means blacks are three times more likely than whites to be stopped by police and twice as likely to be searched or arrested.
Ferguson Mayor James Knowles spoke about the perception that police treat blacks unfairly.
"I am not in their shoes," he said. "We can always improve relationships, whether it is true or not, there is a belief that it happens and that is not acceptable."
He also commented on there being only three black police officers in a department of 53 cops.
"We continue to try and diversify our police department," he explained. "It's very difficult to get. There's not a huge pool of applicants we can get interested or involved in police work in the African-American community."
State Sen. Jamilah Nasheed has tried to calm crowds here. She's a critic of local police.
"I don't think they are trying hard enough to recruit African-Americans," Nasheed said. "They don't want African-Americans in their good old boy network."
Ferguson police have pledged to increase their minority recruiting pool. They also want to encourage cops who work here to live here.
Thanks for reading CBS NEWS.
Create your free account or log in
for more features.