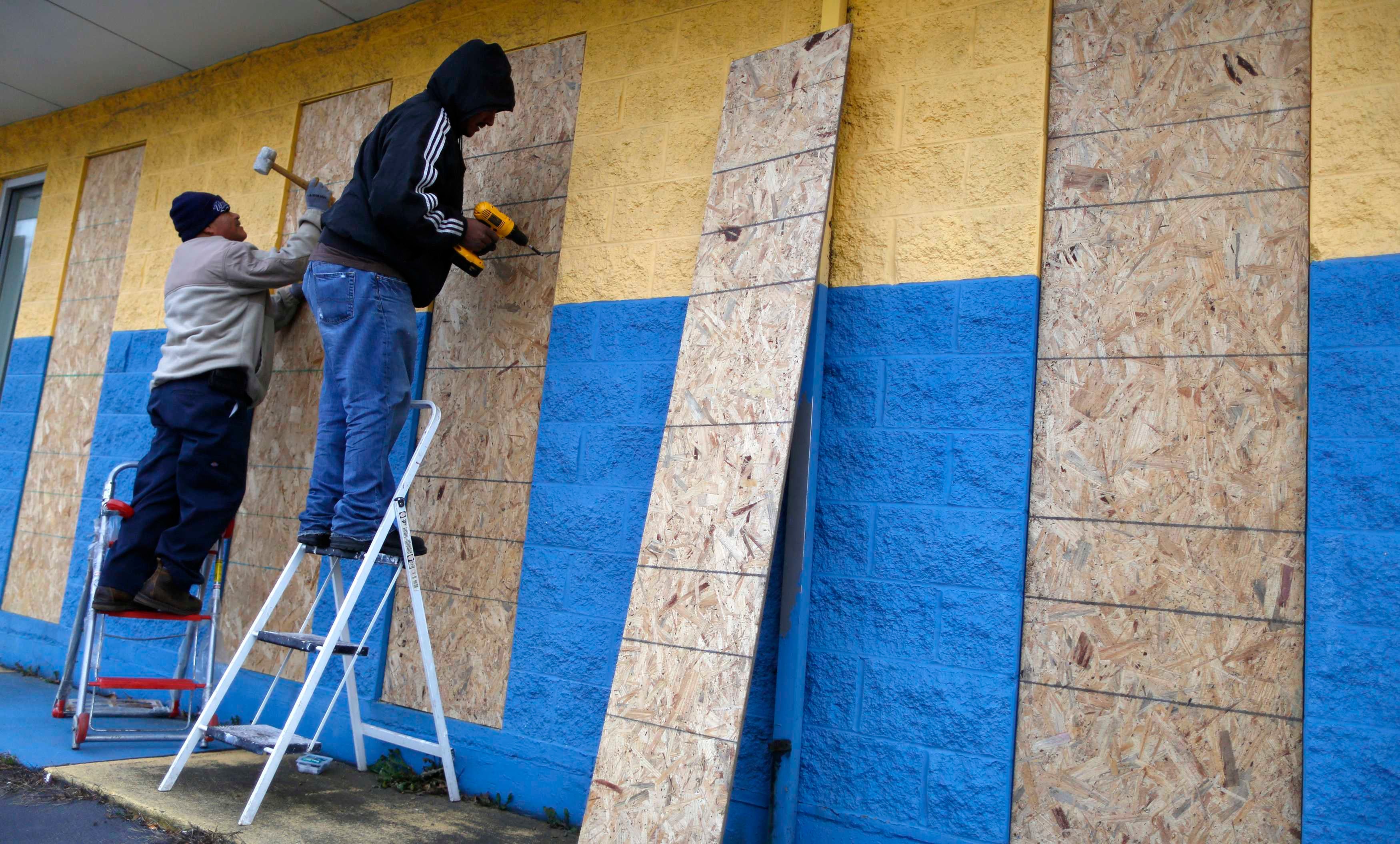 Churches prepare for Ferguson unrest with grand jury decision looming
FERGUSON, Mo. -- With a grand jury announcement in the Ferguson case drawing near, many churches plan to offer prayer, shelter, food and a sanctuary for protesters, residents, students and others affected by potential unrest.
A grand jury is expected to decide this month whether to file charges against Darren Wilson, the Ferguson officer who shot and killed 18-year-old Michael Brown in August. There's concern the announcement could lead to potentially violent protests, like some demonstrations that followed Brown's death.
Across the region, houses of worship are making plans.
Several churches plan prayer vigils and to offer food, shelter, even medical care. A coalition of 11 churches, mostly in and near Ferguson, announced a partnership Friday with two school districts to provide support for children and their families after the grand jury announcement.
A suburban St. Louis school district says schools will get early notice once the grand jury reaches a decision.
A letter on the Hazelwood School District's site from Superintendent Grayling Tobias says the St. Louis County prosecutor's office will alert districts 24 hours before the media if the decision is on a weekend.
If it's a weekday, Tobias says districts will learn three hours before media, so students can be sent home before potential protests. District spokesman Jack Wang says districts won't be told what the decision is.
Meanwhile, a St. Louis County town that neighbors Ferguson is also warning residents to prepare for potential unrest.
Berkeley officials passed out flyers this week urging its 9,000 residents to be prepared just as they would in the event of a major storm, with plenty of food, water and medicine on hand in case they're unable to leave home for several days.
The flyer says Lambert Airport will be protected by the National Guard, but airport spokesman Jeff Lea says that's wrong. Lea says the airport will continue to be protected by its own security force.
On Thursday, attorneys for the Brown family called on Brown's supporters as well as law enforcement to remain "peaceful, calm and dignified" as a grand jury weighs charges.
"Regardless of the decision of the grand jury, this will be a defining moment in the history of the state of Missouri," attorney Benjamin Crump said.
Thanks for reading CBS NEWS.
Create your free account or log in
for more features.