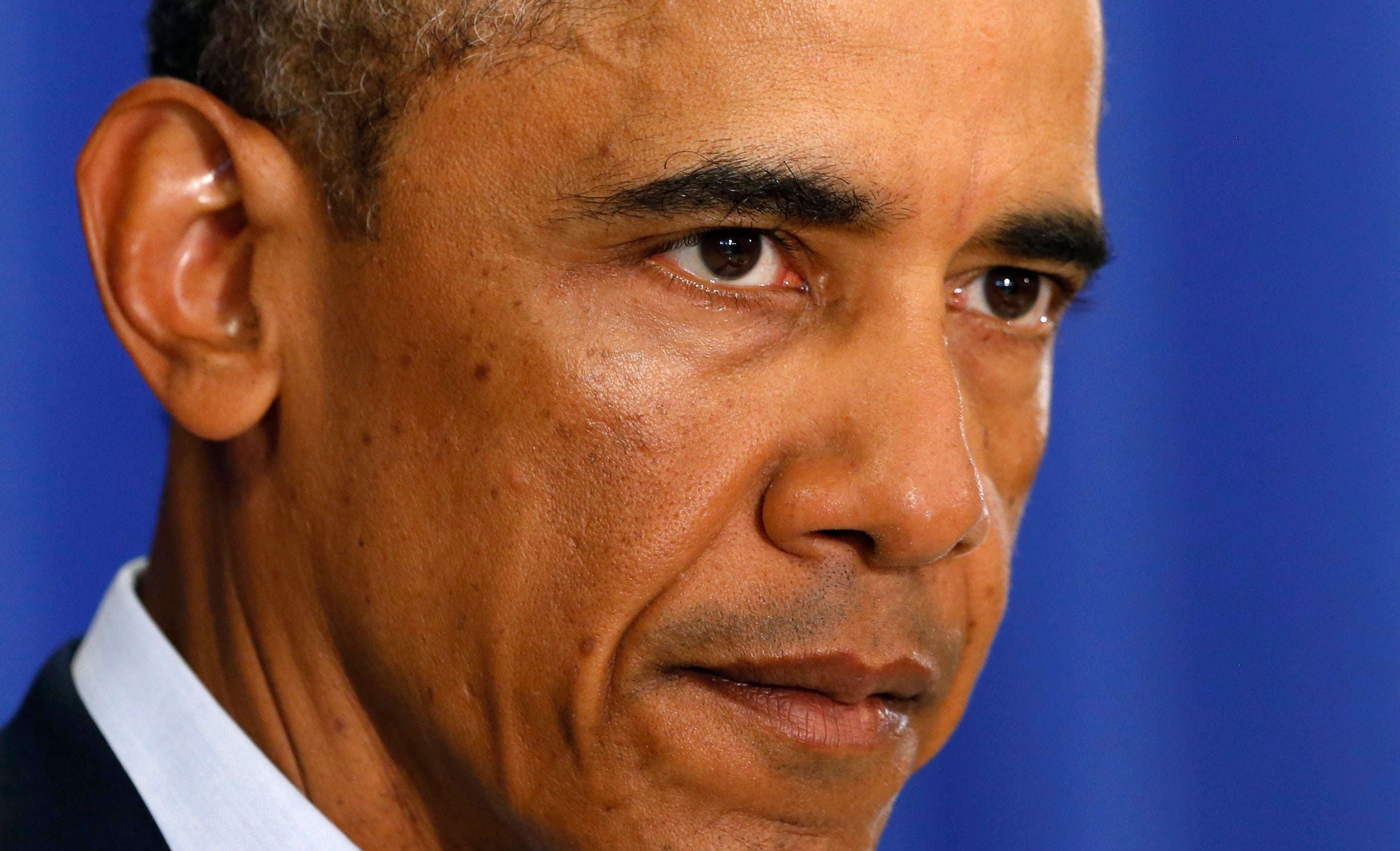 Ferguson, Missouri: Americans give Obama mixed marks on handling of post-shooting tensions
By Sarah Dutton, Jennifer De Pinto, Anthony Salvanto and Fred Backus
Following the fatal shooting of an African-American teenager by a white police officer in Ferguson, Missouri and the subsequent unrest there, fewer than half of Americans are satisfied with President Obama's response, but assessments are more positive than negative.
Forty-one percent of Americans are satisfied with how the president is responding to the situation in Ferguson, while 34 percent are dissatisfied. Twenty-five percent don't have an opinion.
African-Americans, who have been strong supporters of Mr. Obama, are satisfied with his response (60 percent), compared to just 35 percent of whites. Partisanship also plays a role: Republicans are more critical of the president than Democrats.
Mr. Obama's response to events in Ferguson is viewed less negatively than President George H.W. Bush's response during the 1992 Los Angeles riots. Those riots followed the acquittal of white policemen in the beating of motorist Rodney King, an African-American, which was caught on videotape. At the time, more were dissatisfied with President Bush's response (46 percent).
Americans nationwide divide on how Missouri's Governor, Democrat Jay Nixon, is handling the situation in Ferguson. Blacks are more likely than whites to be dissatisfied with Gov. Nixon's response to the situation. Many don't have an opinion.
Earlier this week, Gov. Nixon announced he was bringing in the National Guard to assist local and state law enforcement officers.
Views are mixed on the impact the National Guard is having in Ferguson. Twenty-six percent of Americans think their presence is making the situation better, while 20 percent thinks it is making the situation worse. Thirty-three percent think the National Guard is not having much of an effect. Blacks are more likely than whites to think the National Guard is making things worse.
-----------------------------------------------------
This poll was conducted by telephone August 19-20, 2014 among 1,025 adults nationwide. Data collection was conducted on behalf of CBS News and the New York Times by SSRS of Media, PA. Phone numbers were dialed from samples of both standard land-line and cell phones. Additional interviews were conducted with African Americans, who had previously completed a survey as part of a random sample, to yield a sample size of 294 African Americans. 599 whites were interviewed.
The combined African American and non-African American samples were weighted separately to match their group's population characteristics such as gender, age, education, region, marital status and phone use based on recent U.S. Census estimates. The samples were then combined and weighted to the total U.S. adult population.
The error due to sampling for results based on the entire sample could be plus or minus four percentage points. The error for subgroups may be higher. The margin of error for the sample of whites is 5 pts and 8 pts for African Americans. Interviews were conducted in English and Spanish. This poll release conforms to the Standards of Disclosure of the National Council on Public Polls.
Thanks for reading CBS NEWS.
Create your free account or log in
for more features.