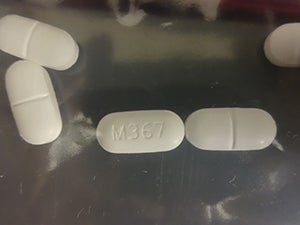 Opioid overdoses kill 10 people in 12 days in Sacramento area
SACRAMENTO --The embrace of friends and the support at church is a comfort to Natasha Butler as she struggles to accept the recent death of her 28-year-old son Jerome.
"When I got to the hospital the doctor said it was a drug overdose. And I'm looking at him like, drug overdose? Then he went to explain it to me. 'It's the pill.'"
The pill that killed Jerome Butler, the father of three, contained the potent pain reliever fentanyl.
"It shut down his organs. It shut down his kidneys. It shut down his liver. His brain was swollen. The doctor said he said there was nothing he could do for him, " Butler said. "From one pill."
Her son's death was one of 10 in the Sacramento area in just 12 days that doctors have traced to heavy fentanyl-laced narcotics being sold as generic opioids on the streets.
"This is not bathroom biochemistry. It's going to be very sophisticated." Sophisticated and deadly, said Dr. Timothy Albertson, a toxicologist at UC Davis Medical Center.
"It is probably 100 times more potent that than morphine."
DEA special agent John Martin says the illegal fentanyl has made a long journey to get here.
"We believe it is manufactured in China, it is being distributed to Mexico, it is brought up through the normal drug smuggling routes of the southwest border."
Natasha Butler wants everyone to know pain pills bought on the street can kill. "How many more are we going to lose?"
In just six months nationwide last year, the DEA seized enough illegal fentanyl to make 166 million doses of the drug.
Thanks for reading CBS NEWS.
Create your free account or log in
for more features.