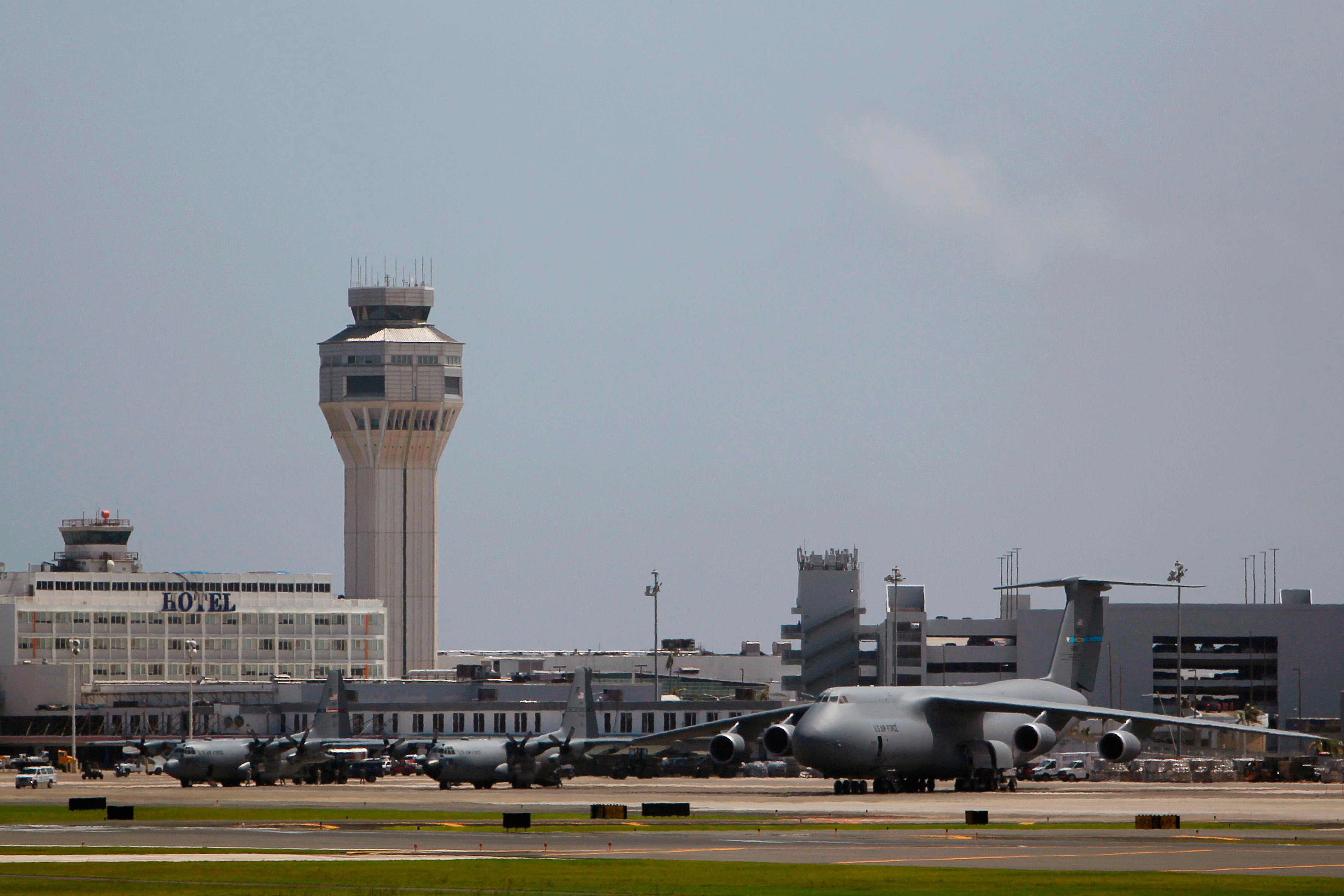 FEMA offers to airlift Puerto Ricans to mainland U.S.
The Federal Emergency Management Agency (FEMA) is offering to airlift victims of Hurricane Maria in Puerto Rico to the U.S. mainland to reach temporary housing -- a complex operation that would be the first of its kind for the agency.
Under FEMA's Transitional Shelter Assistance (TSA) program, displaced residents and families who are still living in shelters on the island can opt to relocate to housing in Florida and New York. The agency is working with the governors in both states to work through logistical issues for families interested in participating.
Mike Byrne, a federal coordinating officer for FEMA, said the program is the first time the agency has attempted what it calls an "air bridge," or a relief operation requiring the transportation of individuals from a disaster area. In most disasters, FEMA pays for displaced residents to stay in hotels under the TSA program. In Puerto Rico, the hotels are filled to capacity, so FEMA is turning to the mainland and working with states to find accommodations.
"A thousand miles adds a whole level of complexity to this," Byrne said.
Byrne says agency teams are traveling to shelters on the island to ask longtime occupants about their housing options going forward, telling them about FEMA's offer. He said the level of interest in the program has so far been low, with only about 30 out of 300 families interviewed on Tuesday expressing interest in participating.
"People really don't want to leave their homes," Byrne said. "We want to give them every opportunity we can to be able to stay here, whether it's providing financial assistance or repairing their homes. So we are going to work hard on those things so people don't have to leave."
FEMA says it will work with interested residents and families to develop a comprehensive plan of action before sending them to the mainland, including transportation to and from the airport and coordination to keep families together once they reach the states. FEMA would pay for the flights to and from the mainland.
The extent of the devastation on Puerto Rico continues to hamper efforts to restore power, clean water and basic necessities to residents who remain on the island of 3.4 million Americans. Damage from the storm could eventually total $90 billion, and FEMA has said it has distributed more food and water than any other disaster it has been involved in.
Thousands of evacuees have fled Puerto Rico on their own accord. More than 100,000 evacuees have fled to Florida, with 1,300 Puerto Rican students enrolling in schools in the Orlando area alone.
"You can see it every day at the San Juan airport," Gov. Ricardo Rossello said on Sunday's broadcast of "60 Minutes." "There are tearful goodbyes as families break up and head off to start a new life on the mainland. The JetBlue solution they call it. More than 100,000 have left since Maria struck Puerto Rico 46 days ago. Some will return, many won't."
CBS News' David Begnaud, Chris St. Peter and Stefan Becket contributed to this report.
Thanks for reading CBS NEWS.
Create your free account or log in
for more features.