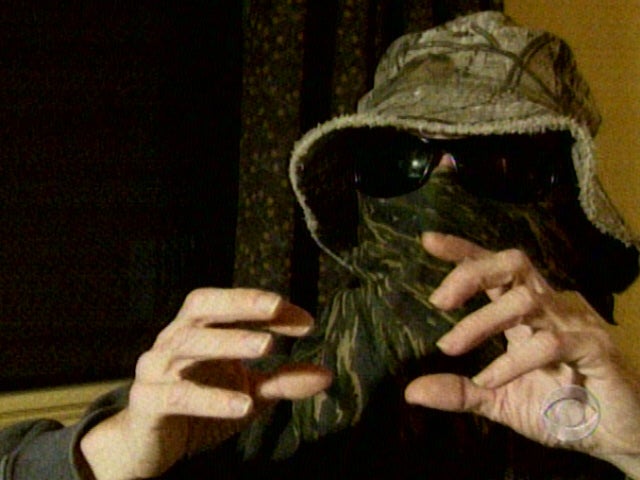 Feds: Homeless hacker 'Commander X' arrested
Christopher Doyon, a 47-year-old homeless man, was one of two men arrested Thursday for carrying out cyber attacks on Santa Cruz County computers.
The federal indictment alleges that Doyon used the screen name "Commander X" and he, along with Joshua John Covelli, carried out a distributed denial of service (DDoS) attack on Santa Cruz County computers last year as part of a protest against the county's ban on outdoor sleeping.
Both men are alleged to have ties to the hacking group Anonymous.
Doyon's attorney, Jay Leiderman, tells CBS News his client is homeless but would not confirm that Doyon was in fact the hacker known as Commander X.
"At this point I have no information to suggest that the person in custody, Christopher Doyon, is Commander X," Leiderman said, adding, "Commander X isn't a person. He's an idea and that idea is social justice."
Arizona man charged in Sony hacking case
In June, CBS News interviewed Commander X about his role in orchestrating cyber attacks on the City of Orlando after members of a group feeding the homeless were arrested for violating a city ordinance against mass feedings in city parks without a permit. He requested to wear a disguise to hide his identity.
Doyon has not been charged with that attack.
In our interview with Commander X, he said, "We're not going to turn ourselves in. They can come and get us is what I say. Bring it on. Until then, we run."
Doyon will face a bail hearing on September 29.
"We will remain free and at liberty and at large for as long as we can," Commander X said, "and when the time comes that each and every one of us eventually will be brought to justice, we will hold our head high in any court of law and we will defend our actions."
Thanks for reading CBS NEWS.
Create your free account or log in
for more features.