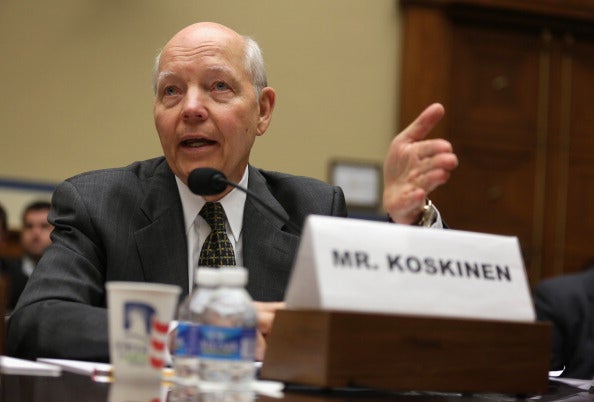 Federal judge orders IRS to explain lost emails
WASHINGTON -- A federal judge is ordering the IRS to explain under oath how it lost a trove of emails to and from a central figure in the agency's tea party controversy.
U.S. District Judge Emmet G. Sullivan gave the tax agency a month to submit the explanation in writing. Sullivan issued the order Thursday as part of a freedom of information lawsuit by Judicial Watch, a conservative watchdog group.
The IRS says it lost the emails in 2011 when Lois Lerner's computer crashed. At the time, Lerner headed the IRS division that processes applications for tax-exempt status. She has since retired.
Lerner has since become a central figure in several congressional investigations over the handling of tea party applications.
IRS Commissioner John Koskinen has already testified on the issue before Congress--in June he told House representatives in the Ways and Means Committee that "there's been no attempt" to keep the lost emails a secret. He said there is a record of I.T. technicians trying for three weeks in 2011 to recover Lerner's hard drive.
House Oversight Committee Chairman Darrell Issa, R-Calif., has asserted that Lerner "broke some laws" in failing to keep hard copies of her emails and called for an independent prosecutor. Koskinen, however, said appointing an independent special prosecutor to investigate the issue would be "a monumental waste of taxpayer funds."
Lerner's attorney, William Taylor, said his client is being impugned by Republicans only as a political statement leading up to this year's elections. "This is...election-year politics," he told CNN. "It's convenient to have a demon that they can create and point to."
Thanks for reading CBS NEWS.
Create your free account or log in
for more features.