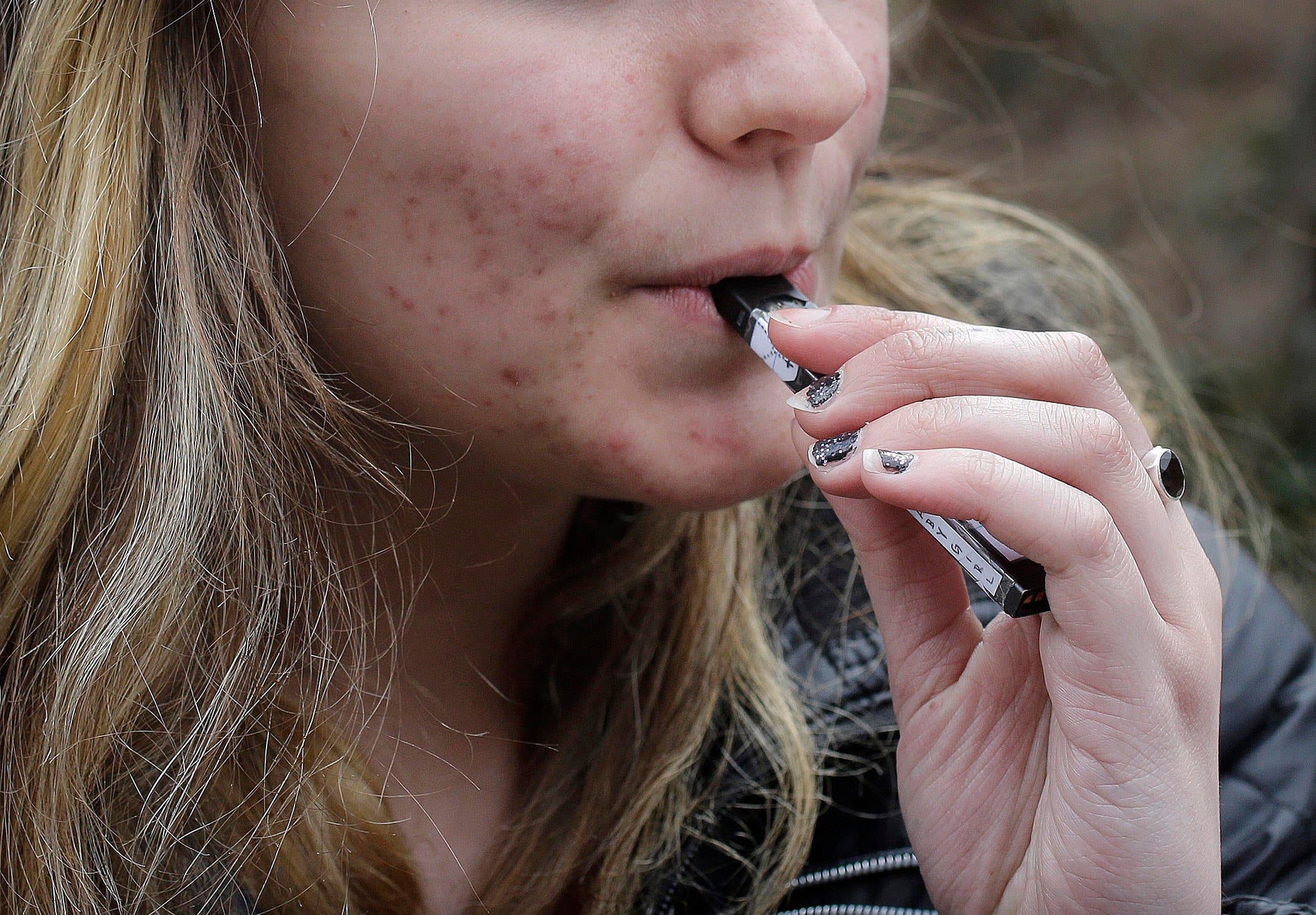 FDA calls teen vaping an "epidemic," threatens to pull products off the market
WASHINGTON — U.S. health officials say teenage use of e-cigarette has reached "epidemic" levels and are calling on the industry to address the problem or risk having their flavored products pulled off the market.
The warning from the Food and Drug Administration on Wednesday marks a stark shift in the agency's tone on e-cigarettes, including the popular Juul brand and others, which have become the most used tobacco product among teenagers.
It marks a shift in the agency's tone on e-cigarettes. Since last year, FDA commissioner Scott Gottlieb and other federal officials have discussed e-cigarettes as a potential tool to ween adult smokers off cigarettes, although that benefit hasn't been proven.
But Gottlieb acknowledged Wednesday that the agency failed to predict an "epidemic of addiction" among youth, mainly driven by flavored products.
"E-cigs have become an almost ubiquitous — and dangerous — trend among teens," Gottlieb said in a statement. "The disturbing and accelerating trajectory of use we're seeing in youth, and the resulting path to addiction, must end. It's simply not tolerable. I'll be clear. The FDA won't tolerate a whole generation of young people becoming addicted to nicotine as a tradeoff for enabling adults to have unfettered access to these same products."
Under Wednesday's announcement, the five largest e-cigarette manufacturers will have 60 days to produce plans to reverse underage use of their products. The companies sell Vuse, Blu, Juul, MarkTen XL, and Logic e-cigarette brands, which account for 97 percent of U.S. e-cigarette sales, according to FDA.
San Francisco-based Juul, which commands over 60 percent of the e-cigarette market, said it is working to prevent underage use of its products but added that flavors can help adult smokers quit cigarettes.
"By working together, we believe we can help adult smokers while preventing access to minors," the company said in a statement.
In a June interview with CBS News, Juul's chief administrative officer Ashley Gould insisted that the company never intentionally marketed to teens. "Juul is a product for adult smokers. And they [teens] have adopted it," Gould said.
As part of its plan of action to address the epidemic, the FDA also sent more than 1,300 warning letters to stores for the illegal sale of e-cigarettes to minors and issued another 131 civil money penalties to stores that continued to violate the restrictions on sales to minors.
Dr. Thomas Ylioja, PhD, associate clinical director of health initiatives at National Jewish Health, applauds the FDA's efforts.
"The continued increase in youth reporting feeling 'hooked' on vaping devices is concerning," he told CBS News. "As health professionals, we strongly believe that access to nicotine products, and that advertising of nicotine products that appeals to teens, should be restricted to minimize youth exposure."
He also notes that while many adults who use e-cigarettes report that these products helped them stop smoking combustible tobacco, "the benefits of vaping devices for cessation has not yet been borne out at the population level in clinical or observational studies."
"While vaping devices have the potential to be disruptive to the combustible tobacco market, this cannot be at the expense of increasing rates of nicotine addiction in young people," Ylioja said.
Thanks for reading CBS NEWS.
Create your free account or log in
for more features.