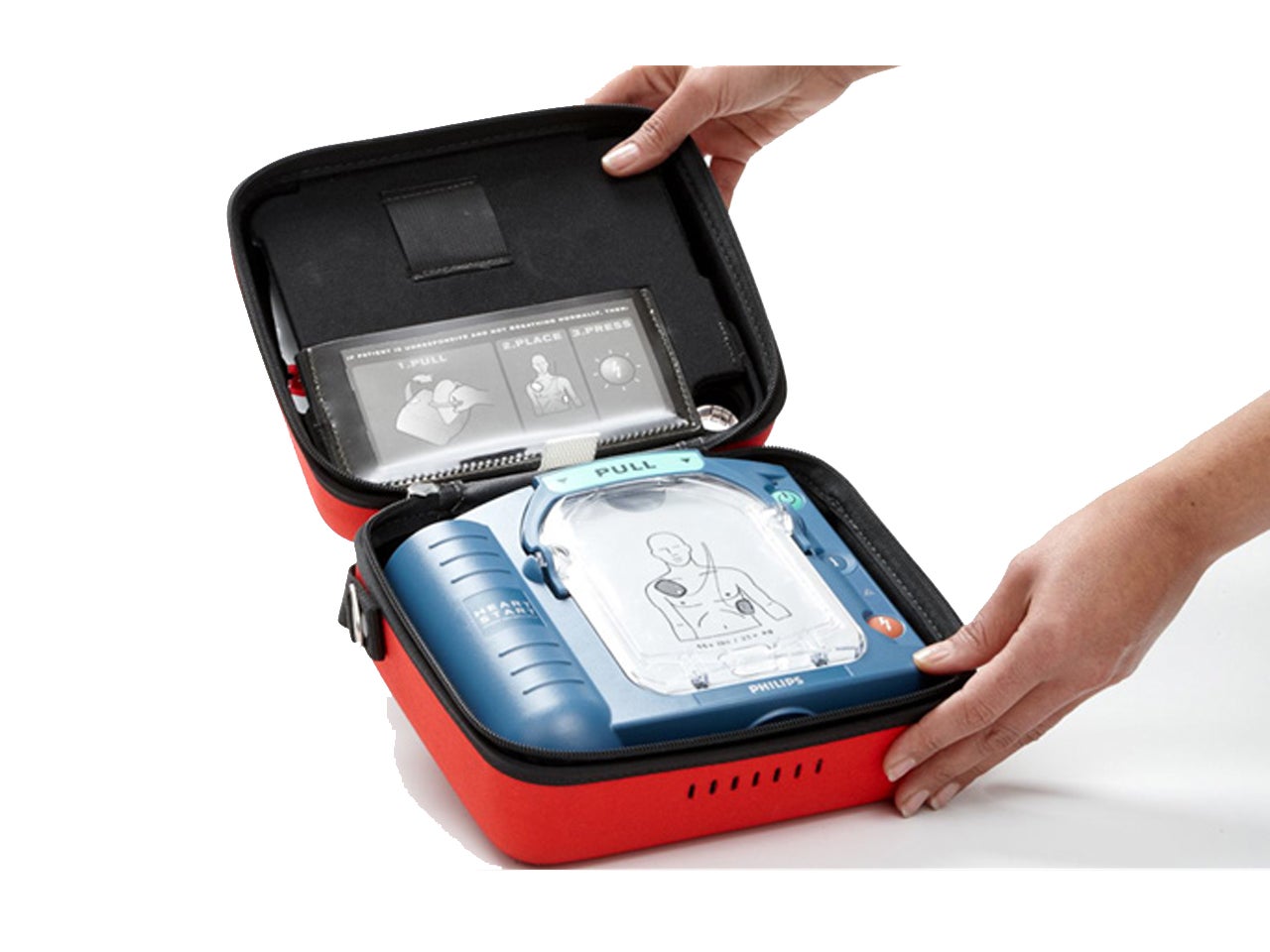 FDA warns about faulty Philips defibrillators that may fail in emergency
The Food and Drug Administration (FDA) is warning consumers that some models of HeartStart automated external defibrillators (AED) may not work during a cardiac emergency.
The devices, which are made by Philips Medical Systems, a division of Philips Healthcare, had previously been recalled, but some people may still have the models in question in their possession. The FDA urged consumers to inspect and monitor the capabilities of these AEDs, as well as know how to use them during an emergency in case they are the only option available.
"The FDA advises keeping all recalled HeartStart AEDs in service until you obtain a replacement from Philips Healthcare or another AED manufacturer, even if the device indicates it has detected an error during a self-test," Steve Silverman, director of the Office of Compliance in the FDA's Center for Devices and Radiological Health, said in a press release. "Despite current manufacturing and performance problems, the FDA considers the benefits of attempting to use an AED in a cardiac arrest emergency greater than the risk of not attempting to use the defibrillator."
An AED analyzes heart rhythm and can deliver an electric shock which can restart the heartbeat of those experiencing cardiac arrest or the sudden loss of heart function.
In 2013, about 359,400 people will have an out-of-hospital cardiac arrest, according to the American Heart Association.

Earlier in March, the FDA proposed regulations that would require AED manufacturers to turn in pre-market approval applications that highlighted components that ensured that the device worked and was effective, in order to improve reliability of the devices.
The FDA first approved home models of Philips AED devices in 2004.
The defibrillators under question were manufactured and distributed between 2005 and 2012 under the names HeartStart FRx, HeartStart HS1 Home, and HeartStart HS1 OnSite. The recall of these devices started in 2012 because it was discovered that an internal electrical component was not working, causing the machine not to give a shock.
Philips told the Wall Street Journal that about 605,000 devices were affected by the recall worldwide, and about 47 percent of them were sold in the U.S. The majority of the device owners have contacted them. They are still trying to get in touch with about 22 percent of the people who purchased the AED, and many have moved or have invalid addresses.
If you still own one of these devices, contact Philips Healthcare for a replacement AED unit. In North America, you can call 1-800-263-3342 or email HeartStartCapacitorAction@philips.com.

Thanks for reading CBS NEWS.
Create your free account or log in
for more features.