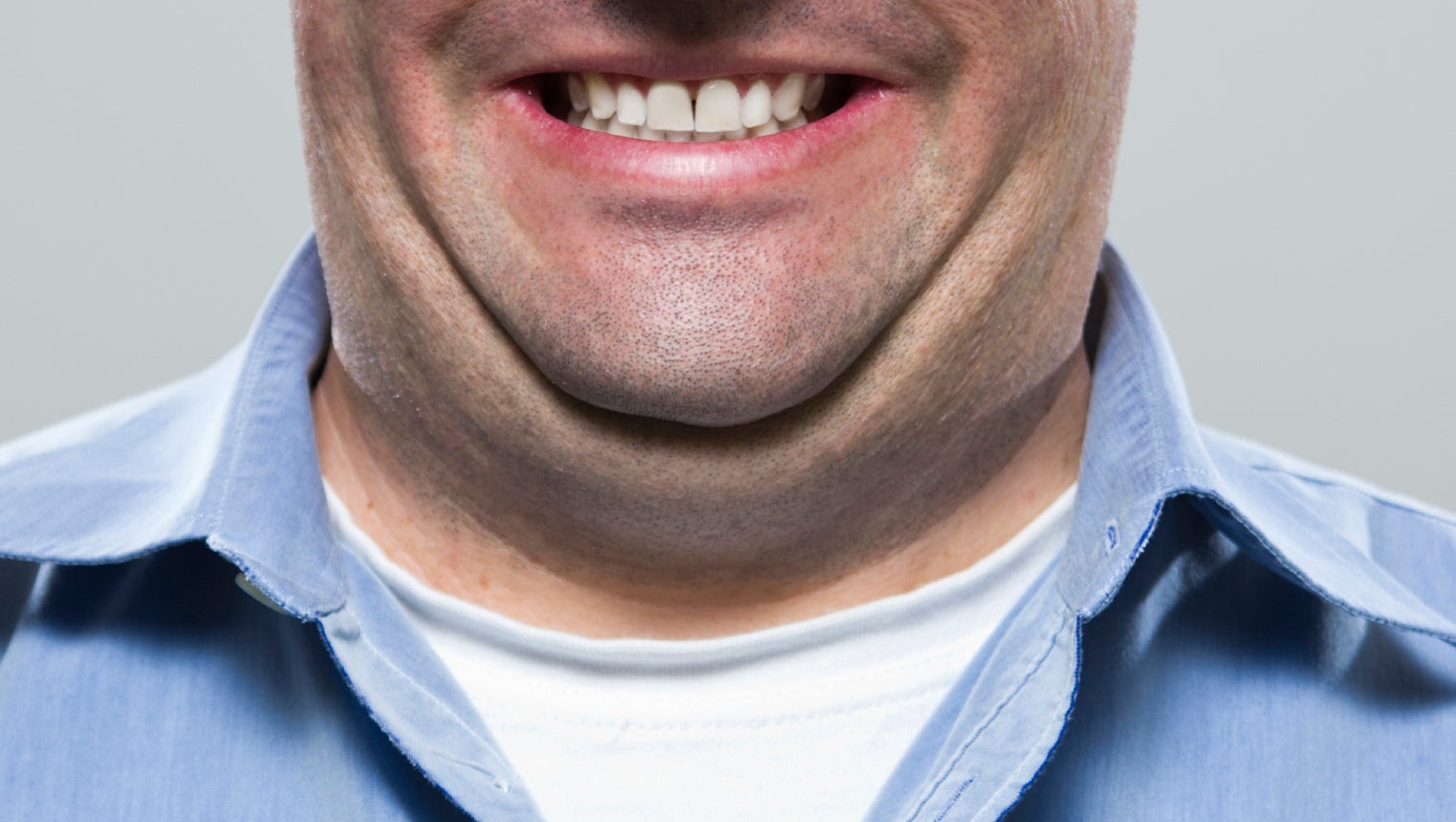 FDA approves treatment for double chins
The Food and Drug Administration said Wednesday it approved an injection designed to melt away double-chin fat.
The agency approved a drug called Kybella for adults with moderate or severe fat below the chin, or submental fat. It's the first approved drug for Kythera Biopharmaceuticals.
The drug is a synthetic form of deoxycholic acid, a chemical the FDA said is naturally produced by the body and helps it absorb fats. It destroys fat cells by breaking down the cell membrane.
Once the cells dissolve, "your body basically absorbs them and metabolizes them," explained medical contributor Dr. Holly Phillips on "CBS This Morning."
A full course of treatments can last for six months and involves multiple injections each month -- as many as 50 injections in one sitting. "It's not for the faint of heart," Phillips said.
But researchers believe that because the fat cells are actually destroyed, results will be long-lasting or even permanent; in studies, patients saw the changes last for at least two years.
The approach to reducing a double chin with injections rather than more invasive surgery is part of a growing trend in cosmetic procedures.
"The trend has been finding things that are non-invasive, with little to no risk, little to no down time, that can make an improvement," plastic surgeon Dr. Leo McCafferty told CBS Pittsburgh's Dr. Maria Simbra.
The injections are best suited for those with good skin tone, Simbra reported. The product will not tighten loose skin, but will shrink a small pouch of fat.
"I think this is just another tool that we'll have, but it isn't going to be a panacea for all double chins," McCafferty emphasized.
Kybella isn't approved for injection into any other part of the body. The FDA said the most common side effects of the drug included swelling, bruising, pain, numbness, redness and hardness in the treatment area, while more serious side effects included trouble swallowing and nerve injury that can cause an uneven smile or muscle weakness.
Kythera plans to start selling Kybella in the second half of 2015, and said in regulatory filings that it thinks the injection could top $500 million in annual sales.
The Westlake, California, company said deoxycholic acid is a safe ingredient found in several other approved drugs. It has also filed for marketing approval in Australia, Canada and Switzerland and wants to market the drug in other countries.
Citing market research and surveys by dermatologists, Kythera says U.S. consumers spend more than $1 billion a year on cosmetic facial injections like the anti-wrinkle treatment Botox and dermal fillers, and that number is expected to keep growing. Many patients who undergo those treatments would also be willing to have a Kybella injection to eliminate fat under their chins, the company said in filings with the Securities and Exchange Commission.
Shares of Kythera Biopharmaceuticals Inc. fell $2.05, or 4.3 percent, to $45.59 Wednesday
An FDA advisory panel recommended approving Kybella on March 9. The company's stock has climbed 15 percent since March 4, a few days before the panel vote.
Thanks for reading CBS NEWS.
Create your free account or log in
for more features.