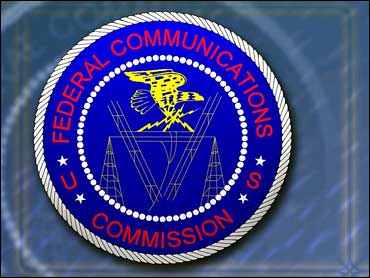 FCC Fines Fox $1.2M For Indecency
Federal regulators proposed a record indecency fine of nearly $1.2 million Tuesday against Fox Broadcasting Co. for an episode of its reality series "Married by America" that included graphic scenes from bachelor and bachelorette parties.
The Federal Communications Commission said the material, which featured male and female Las Vegas strippers in a variety of sexual situations, was indecent and patently offensive, intended to "pander to and titillate the audience."
FCC commissioners voted unanimously to fine each of the 169 Fox TV stations that aired the program $7,000. Fox has 30 days to appeal the fines, which total $1,183,000.
The fine is the most ever for a television broadcaster. The previous record of $550,000 was levied against CBS last month for the Super Bowl halftime show last February that included a racy duet in which singer Janet Jackson's breast was briefly exposed.
It's also the first indecency fine against a reality television show, though other complaints are being investigated, the FCC said.
A spokesman for Fox Broadcasting Co., Joe Earley, would not say whether the network planned to appeal.
"We disagree with the FCC's decision and believe the content is not indecent," he said.
The six-episode "Married by America," which got dismal ratings, introduced a cast of single men and women and allowed viewers to match them up by popular vote. Five matched couples then went through some of the rituals of dating. None actually got married.
The episode in question, which aired April 7, 2003, featured explicitly sexual scenes from their bachelor and bachelorette parties.
"Even with Fox's editing, the episode includes scenes in which partygoers lick whipped cream from strippers' bodies in a sexually suggestive manner," the FCC said. "Another scene features a man on all fours in his underwear as two female strippers spank him. Although the episode electronically obscures any nudity, the sexual nature of the scenes is inescapable."
Following the broadcast, the commission received 159 complaints.
"Although the nudity was pixilated, even a child would have known that the strippers were topless and that sexual activity was being shown," the FCC said.
Federal law bars radio and non-cable television stations from airing references to sexual and excretory functions between 6 a.m. and 10 p.m., the hours when children are more likely to be watching television. The Fox show aired at 8 p.m. or 9 p.m., depending on the city.
The FCC has stepped up enforcement of the statute in recent years as complaints mounted about a coarsening of public airwaves. Critics, notably radio host Howard Stern, claim the FCC is seeking to stifle free speech.
Stern has been repeatedly fined by the FCC. He announced last week that in 2006 he would move his show to satellite radio, which is not subject to federal indecency rules.
The Jackson incident prompted Congress to consider raising the maximum indecency fine from $32,500 to as much as $500,000 per incident. The House and Senate passed different versions of an indecency measure but negotiators couldn't reach agreement on a final plan. Supporters have vowed to try again.

Thanks for reading CBS NEWS.
Create your free account or log in
for more features.