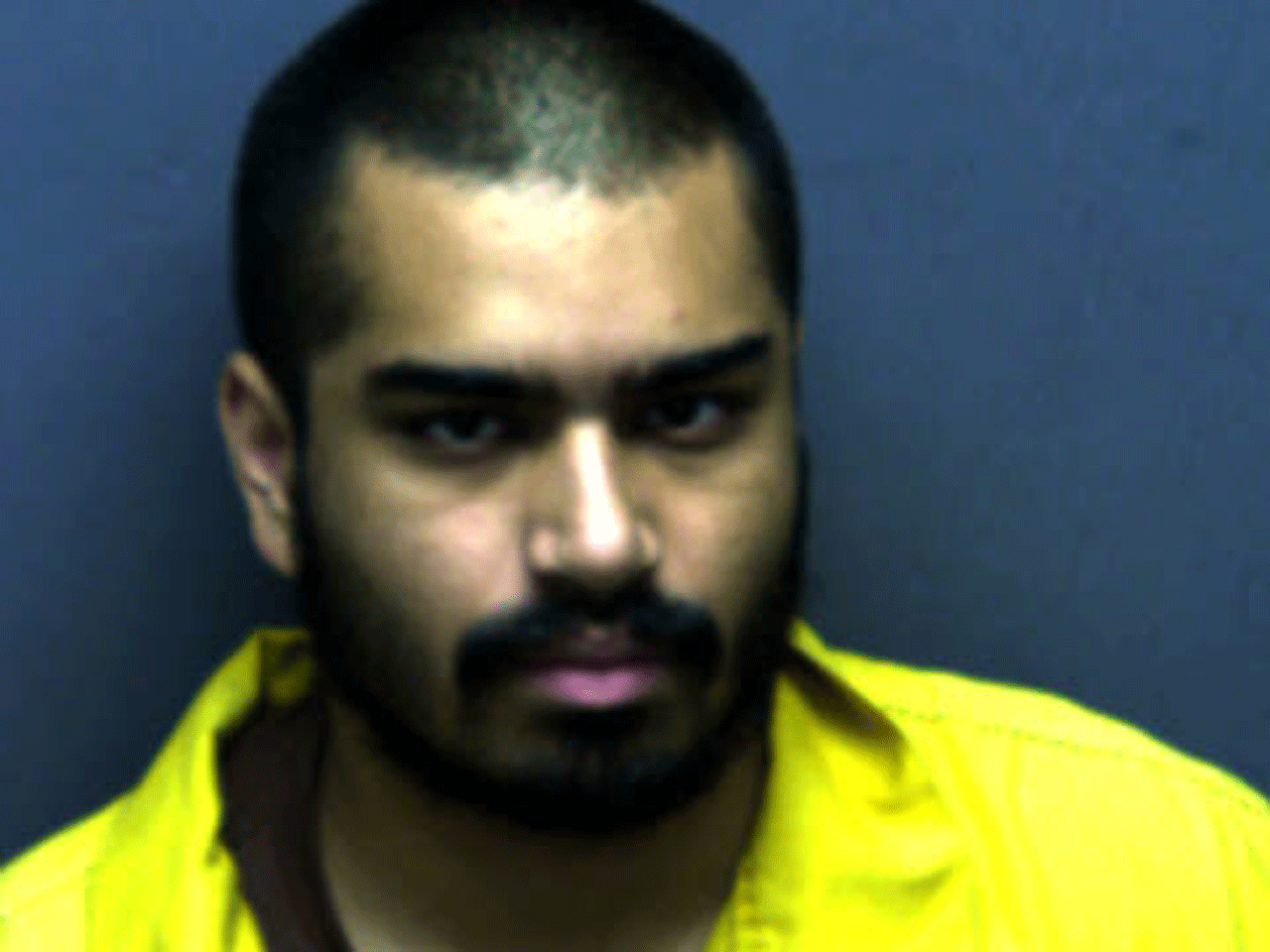 FBI probing possible Virginia terror attack
ROANOKE COUNTY, Va. -- The FBI is investigating a double stabbing here Saturday night as a possible terrorist attack, reports CBS News Investigative Unit Senior Producer Pat Milton, citing law enforcement sources.
One told Milton the suspect yelled "Allahu Akbar" -- Arabic for God is Great -- during the stabbing. Witnesses told police they heard the same thing, reports CBS Roanoke affiliate WDBJ-TV.
Police said Wasil Farooqui, 20, of Roanoke County, stabbed a man and woman in a random attack that left the victims severely wounded and hospitalized. According to WDBJ, Farooqui told authorities he was hearing voices telling him he was stupid and urging him to attack people. He had left his home "to clear his head" and took a butcher knife from his kitchen before arriving at The Pines apartments, where the attack took place, according to a search warrant.
Farooqui told authorities that he saw two people walking from the pool area and attacked them, according to the warrants. He said he didn't know the victims or why he attacked them.
The victims told police they were attacked just before 8 p.m. The male was able to fight off the attacker, who fled the scene, police said.
While officers were at the hospital with the victims, a male, subsequently identified as Farooqui, came into the emergency room with injuries of his own, authorities said. He met the description of the suspect in the stabbing, and further investigation by police led to his arrest, they said.
He's charged with two counts of aggravated malicious wounding and is being held without bond.
Amy Whitaker, a spokeswoman for the city of Roanoke, told CBS News that despite earlier reports, the attack was not an attempted beheading.
"The male victim suffered multiple lacerations all over his body, including his neck, but this did not appear to be an attempt at a beheading," according to Whitaker.
Farooqui appeared in court on Monday. His next appearance is set for Sept. 1.
A law enforcement source said the FBI is investigating whether the knife attack was possibly inspired by ISIS. So far, the terror group has not claimed the attack.
Sheila Moheb, an attorney who said she was representing Farooqui, said in a statement Tuesday: "Mr. Farooqui has no ties or affiliations with ISIS or any other terrorist organizations."
A U.S. intelligence source tells CBS News Farooqui has been on the FBI's radar for months and is believed to be self-radicalized.
That source says authorities aren't sure whether Farooqui is an American citizen.
The source adds that Farooqui tried to go to Syria earlier this year but only got as far as Europe, then returned to the U.S., and the trip is what alerted law enforcement to him.
Thanks for reading CBS NEWS.
Create your free account or log in
for more features.