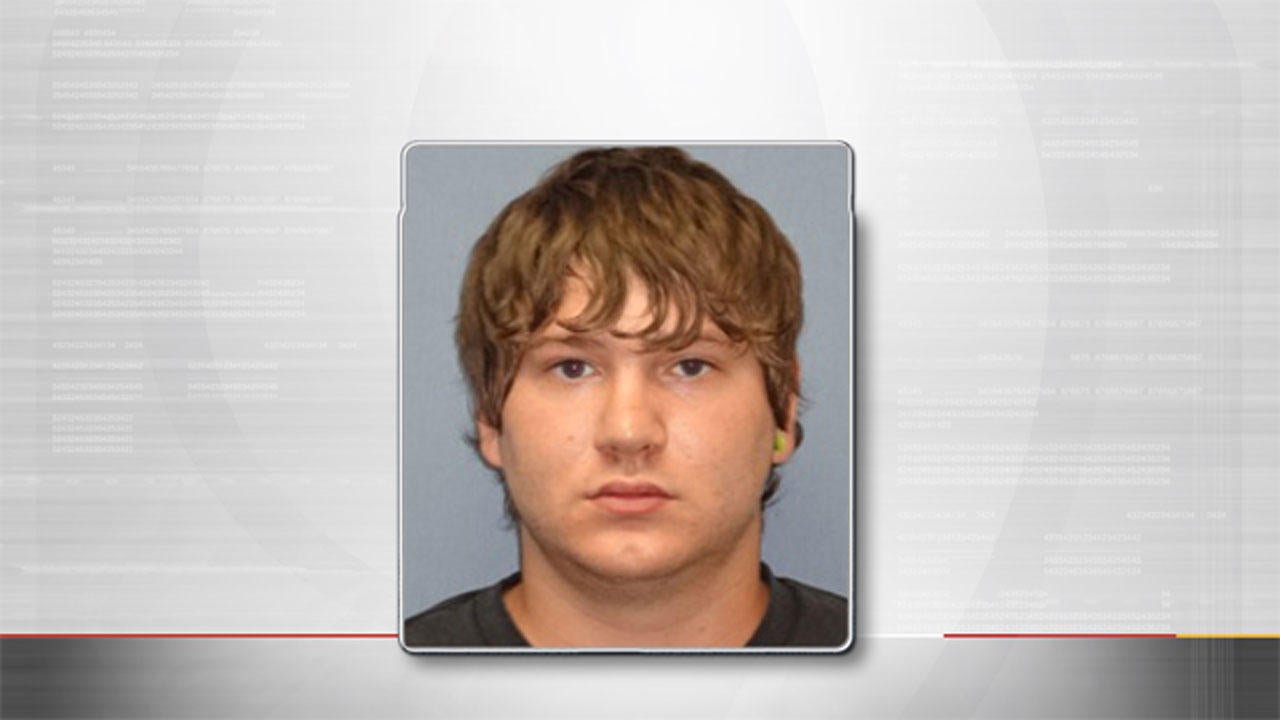 FBI: Oklahoma City bank explosion plot foiled by undercover operation
OKLAHOMA CITY, Okla. -- An Oklahoma man was arrested early Saturday after he attempted to detonate what he thought was an explosives-laden van next to an Oklahoma City bank, federal prosecutors say.
According to a criminal complaint filed in the Western District of Oklahoma yesterday, the FBI arrested 23-year-old Jerry Drake Varnell of Sayre after he attempted to detonate the device, which was actually inert. The complaint says Varnell initially wanted to blow up the Federal Reserve Building in Washington, D.C., with a device similar to the 1995 Oklahoma City bombing, because he was upset with the government. Varnell allegedly claimed to embrace the "Three Percenter" ideology, referring to a far-right anti-government group that has rallied against gun control efforts and pledges resistance to the federal government over the infringement of constitutional rights.
The FBI was tipped off to the plot by a confidential informant and sent undercover agents posing as someone who could help him, the complaint says.
Varnell allegedly claimed to have experience making small bombs, but was convinced by an undercover agent, posing as an explosives expert nicknamed "Professor," that the agent should provide the supplies. The undercover agent met face-to-face with him on June 1 to discuss obtaining materials for an ammonium nitrate and fuel oil bomb similar to the one used in the Oklahoma City bombing, the complaint states.
Varnell indicated at the meeting that he had previously made homemade explosives and that he "was of the same mind with people who wanted to use explosives and make a statement," the complaint says.
"Something needs to be done," Varnell said, but killing a lot of people was not a good idea, according to the complaint.
During text conversations in July, Varnell stated he wanted to conduct the attack after closing hours to prevent casualties but conceded that some bank workers or custodians who were inside the building could be killed or injured in the blast, the complaint says.
Ultimately, officials say Varnell was provided with faux bomb making materials. Varnell was monitored closely for months as the alleged bomb plot developed during a long-term domestic terror investigation, federal prosecutors say.
In a series of text messages with the FBI's informant, Varnell "claimed to have a bunker for when the world (or United States) collapsed" and indicated he was trying to build a team, the complaint states.
"I'm out for blood," the complaint quotes Varnell's texts. "When militias start getting formed I'm going after government officials when I have a team."
Varnell allegedly later identified BancFirst in downtown Oklahoma City as his target, according to federal prosecutors. When asked why he switched to BancFirst instead of the government building he originally planned, he said, "Well I don't wanna kill a bunch of people," the complaint said.
Varnell allegedly referenced the movie "Fight Club" when he discussed wanting to "take down a government facility or other structures."
The complaint says Varnell prepared a statement to be posted on social media after the explosion, helped assemble what he thought was the explosive device, and helped load it into what he believed was a stolen van. Varnell then allegedly drove the van to BancFirst, parked it in an alley next to the building and dialed a number on a cellphone he believed would trigger the explosion.
In a statement released to CBS affiliate KWTV. BancFirst officials said they were cooperating with the FBI.
"At no time were employees, customers or the general public ever in any danger," the statement said. "We believe our BancFirst downtown Oklahoma City building was a random and convenient selection by the suspect."
Varnell is charged with attempting to use explosives to destroy a building in interstate commerce. If convicted, he would face a maximum sentence of 20 years in prison. He was expected to make an initial appearance in federal court Monday afternoon.
Thanks for reading CBS NEWS.
Create your free account or log in
for more features.