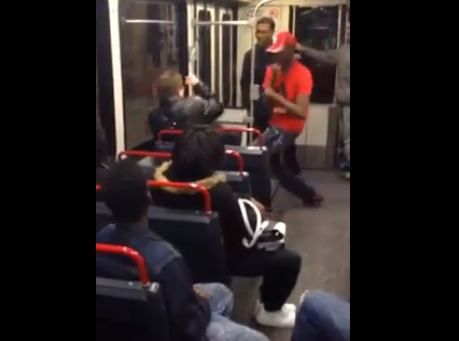 FBI investigates possible hate crime cases in St. Louis
ST. LOUIS -- The FBI is investigating whether hate crimes were committed during two St. Louis area attacks where suspects allegedly made reference to Ferguson, including the assault of former St. Louis Cardinals outfielder Curt Ford, investigators said Monday.
Both attacks happened in March, one involving a white victim and black attackers, the other a black victim attacked by a white man. The suspects in both cases allegedly made references to Ferguson, the St. Louis suburb at the center of racial strife since a white police officer in August fatally shot 18-year-old Michael Brown, who was black and unarmed.
FBI spokeswoman Rebecca Wu said the agency is looking into both cases for possible hate crimes. Anyone found guilty of a federal hate crime involving bodily injury could face up to 10 years in prison.
Investigators allege that Ford, 54, was punched by James Street at a convenience store on March 25 in Fenton. Police said Street, who is white, shouted racial slurs and told Ford, who is black, "Go back to Ferguson." Ford, who played for the Cardinals and Philadelphia Phillies from 1985 to 1990, said he was punched without warning.
The 37-year-old Street is charged with third-degree assault motivated by discrimination. He is free on bond but couldn't be reached for comment Monday; he doesn't have a listed phone number or an attorney.
The other attack - captured on cellphone video posted on social media sites - happened March 23, on a MetroLink light rail train in St. Louis. The victim, a 45-year-old white man, told police he declined a young black man's request to use his cellphone before the young man asked what he thought about "the Mike Brown situation." The victim answered that he hadn't given it much thought, and the young man repeatedly punched him.
Ronald Williams, 20, who is black, was charged with a misdemeanor in the attack. Williams' attorney didn't return a message seeking comment. A juvenile also was arrested in the attack.
State hate-crime charges weren't sought in the light-rail attack because there wasn't enough evidence to prove that the attack involved racial or religious motivations, said Lauren Trager, spokeswoman for St. Louis Circuit Attorney Jennifer Joyce.
Thanks for reading CBS NEWS.
Create your free account or log in
for more features.