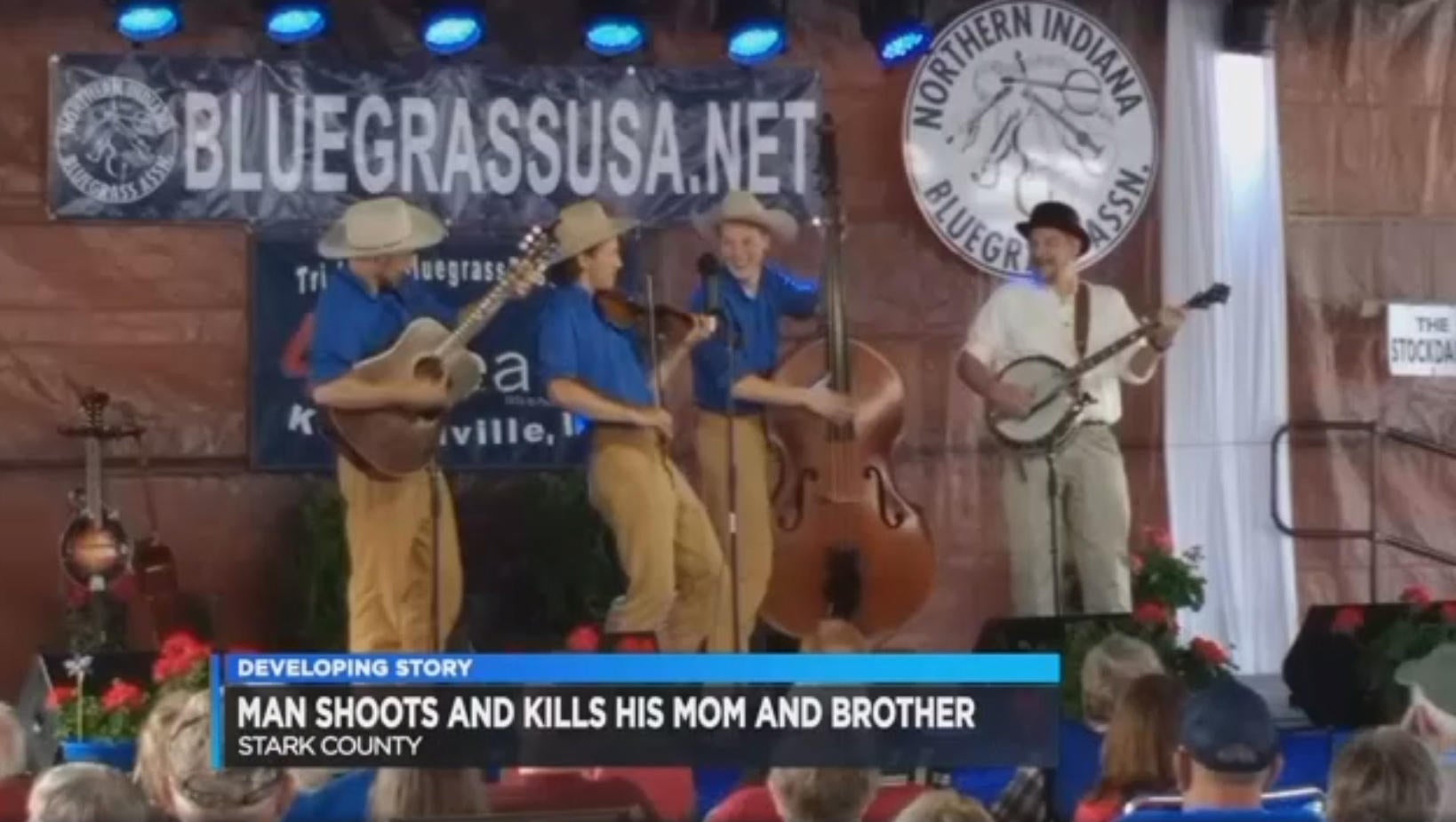 Family band was featured on "Wife Swap" before musician allegedly killed mom, brother
BEACH CITY, Ohio -- An Ohio family band member suspected of killing his mother and brother was in critical condition Friday at a Cleveland hospital after shooting himself in the head, authorities said.
Stark County Sheriff George T. Maier said officers investigating a 911 hang-up call Thursday afternoon spotted someone through an open door of the family home and heard a gunshot go off as they approached the Beach City residence.
They found 25-year-old Jacob Stockdale with an apparent self-inflicted gunshot wound to the head and also found 54-year-old Kathryn Stockdale and 21-year-old James Stockdale dead, Maier said.
Authorities believe Jacob Stockdale shot his mother and brother with a shotgun.
Jacob and James, along with their father Timothy Stockdale, were members of the Stockdale Family band known for bluegrass music.
"This is a tragedy for the family. It is a tragedy for the community," the sheriff said.
In 2008, the family was featured on ABC's reality show "Wife Swap," where two families from different backgrounds swap wives for two weeks. The segment portrayed the Stockdales as being "devoutly religious," banning swearing, television, and video games. The brothers were homeschooled at the time, according to the segment.
Timothy Stockdale wasn't home at the time of the shooting, and two other sons live in a different town.
Timothy Stockdale described his wife as "passionate about her Christian faith" and devoted to health and organic farming.
"Kathy has been my beloved wife of 32 years and a wonderful mother to our four sons. She loved nothing more than being a mother and grandmother," Timothy Stockdale said in a statement.
The statement said the family "appreciates the prayers and support we are receiving from our friends and the community."
Eldest son Calvin Stockdale described his brother, James, as an aspiring entertainment businessman who was working on a business degree.
"James, our youngest brother, has always been a catalyst of family fun," Calvin Stocksale said. "Aside from being a gifted musician, James enjoyed dancing and had a innate love of people."
Calvin Stockdale's statement also said his brother Jacob "is still in critical condition and we are praying for his physical recovery as our family makes funeral plans and begins the healing process."
Police haven't released any information about a possible motive.
"It's hard to surmise what the motive may have been," Maier said. "There's some speculation."
Thanks for reading CBS NEWS.
Create your free account or log in
for more features.