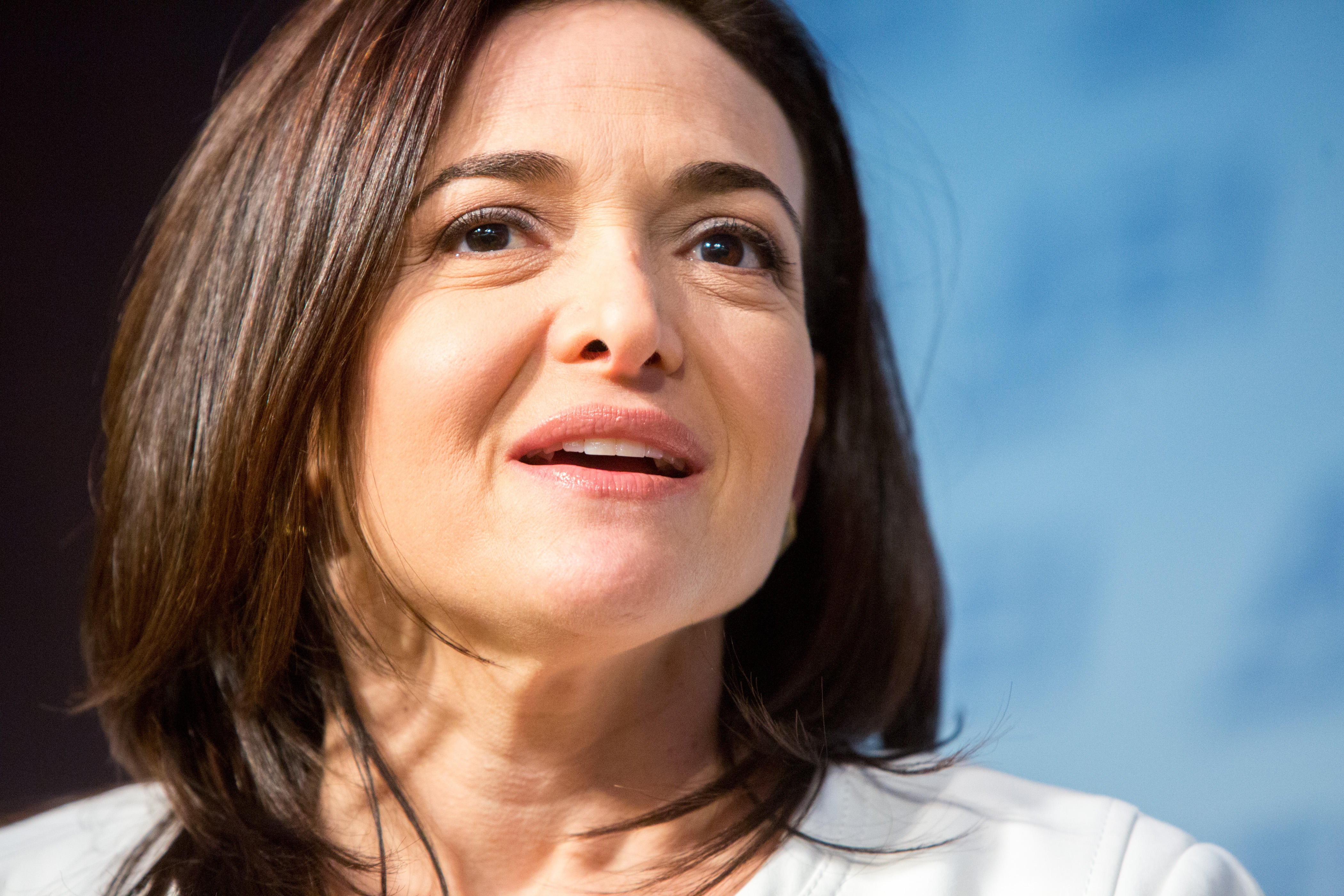 Facebook's Sheryl Sandberg discusses Russia ad controversy
In an interview with Axios' Mike Allen, Facebook's Chief Operating Officer Sheryl Sandberg said the social media site has an "enormous responsibility" to release all ads purchased by foreign entities on the site as it relates to Congress' investigation into Russian interference in the 2016 election.
"Things happened on our platform in this election that should not have happened, especially, very troubling, a foreign interference in a democratic election, we have a responsibility to do everything we can do to prevent this kind of abuse on this kind of platform," said Sandberg.
Sandberg's comments on Thursday are the first she's made publicly since revelations into Russian-backed groups purchasing ads on the social media platform came to light.
Facebook had agreed to disclose ads to Congress that were purchased by Russians on the social media platform in that country's effort to influence the 2016 election, the company announced last month.
CEO Mark Zuckerberg had said about the company's disclosure or the ads, "I care deeply about the democratic process and protecting its integrity," adding, "I don't want anyone to use our tools to undermine democracy -- that's not what we stand for."
Facebook also plans to hire 1,000 people for its global ad review team over the next year, according to TechCrunch.
CBS News confirmed, citing a source familiar with the Facebook investigation, that the company was still in the process of handing over all of the ads connected to Russian internet trolls. According to a source familiar with the process, the company is trying to be as diligent and careful as possible.
Sandberg also discussed her meetings on Capitol Hill on Wednesday, where she met with members of the House Intelligence Committee, Reps. Mike Conaway, R-Texas and Adam Schiff, D-California, who are overseeing the committee's Russia investigation.
Conaway said that the Facebook ads would be released as "quickly as we can" but probably not before November 1st.
Schiff told reporters, "We've asked for Facebook's help to help scrub any personally identifiable information but it's our hope when they conclude we can release them publicly." He confirmed that the committee would be the entity releasing the ads.
When asked if all ads in question should be released, Sandberg said "absolutely."
"We've given them our piece but they can understand the whole picture because they have much more access to information," said Sandberg.
She added, "it's important they [Congress] get the whole picture and explain that transparently to the American public."
When pressed on if there was any connection between the Trump campaign and the ads themselves, Sandberg did not answer directly, saying, "when the ads get released, we'll be releasing the targeting for those ads as well."
Sandberg would also not confirm the exact date of when exactly the social media site first learned of the Russian ad buys, only saying that "as early as we heard any rumors we stared our investigation."
"We're following up aggressively on every lead we have, we think we've done a very thorough job on this," she added.
Meanwhile, Sandberg said Facebook is now cooperating with other tech companies to address and identify "bad actors" trying to cause similar harm, an effort she said "needs to be coordinated."
"This is a new threat but it's not a new challenge, unfortunately there have always been actors out there trying to undermine our society and values," added Sandberg.
Sandberg, a vocal Hillary Clinton supporter, also acknowledged that the campaign was "hugely important" for her, saying Facebook's role goes beyond "any one candidate or country."
"Any time there's abuse in our system or foreign interference in our system... we're angry, we're upset, but we are determined," said Sandberg, adding, "These are threats and challenges but we will do everything we can to defeat them."
CBS News' Catherine Reynolds contributed to this report.
Thanks for reading CBS NEWS.
Create your free account or log in
for more features.