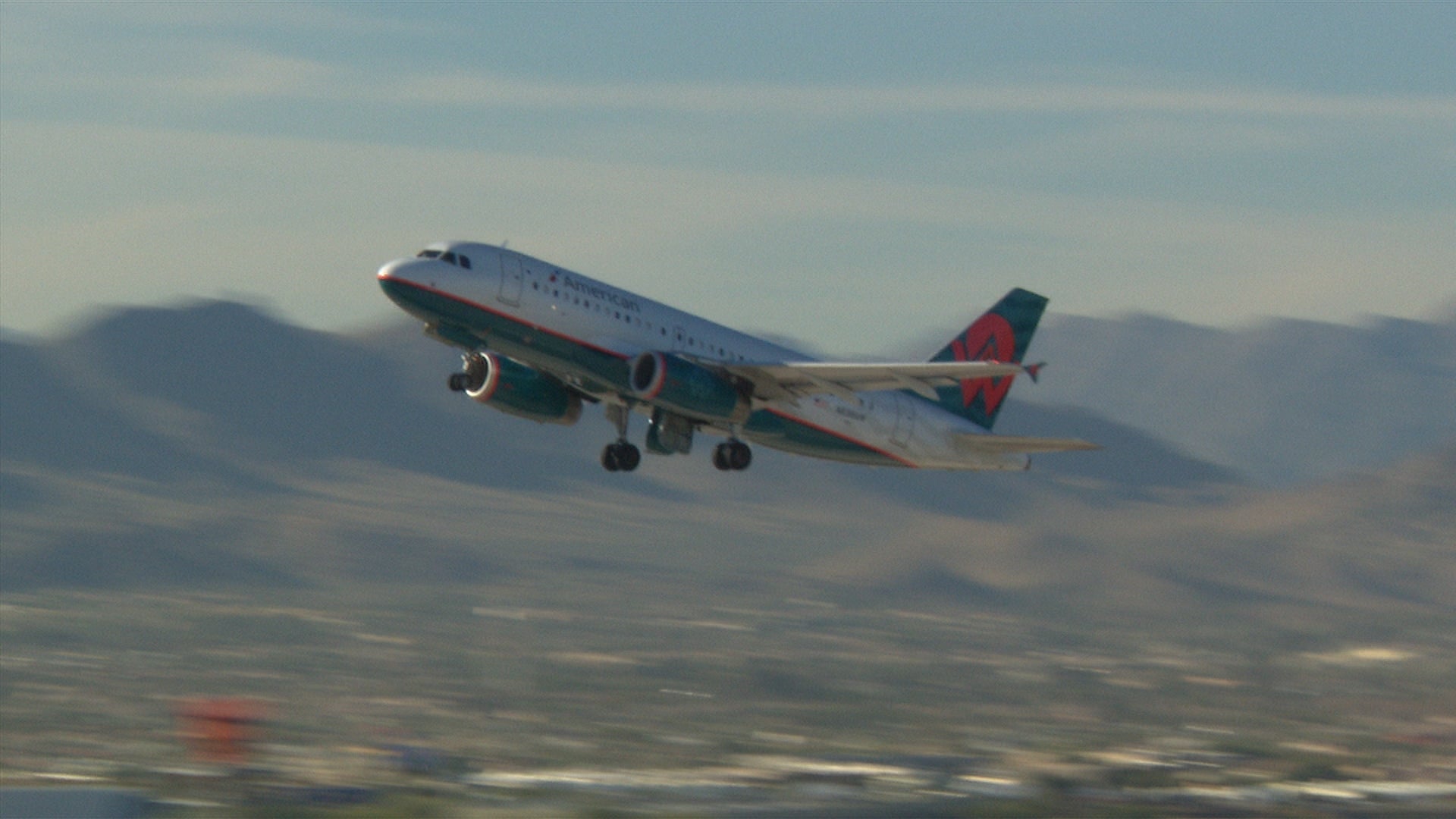 FAA's new air traffic control system NextGen causing major noise pollution
America's antiquated air traffic control system is getting an upgrade.
The overhaul is designed to keep up with increasing air travel and the push for on-time flights. But parts of the country, including the area hosting Super Bowl XLIX, are paying a steep price for progress, reports CBS News correspondent Ben Tracy.
Nicole Marquez just moved her bedroom into the middle of her house and put Plexiglas on all of her windows. She lives in Phoenix, so it's not to keep the heat in, but rather to keep the noise out.
"If you can imagine yourself at an air show, that's what it would sound like," Marquez said.
She said there is a constant barrage of airplanes flying over her home in a historic neighborhood near downtown Phoenix -- every 30 seconds for hours at a time.
"You're going to rip your hair out. 6 o' clock in the evening, you're ripping your hair out trying to eat dinner," Marquez said. "Am I angry? Absolutely. I'm furious."
This is the unintended consequence of the FAA's Next Generation Air Transportation System (NextGen). It uses satellites instead of old-fashioned radar to guide airplanes. This allows for more planes in the air, safely spaced closer together, and burning less fuel because their flight paths are more direct.
But in Phoenix, that change mean planes that used to take off and turn nine miles out now make that turn at two to three miles, flying low over heavily populated neighborhoods. Noise complaints have taken off too, soaring from 221 in all of 2013 to more than 3,300 in just the past four months since the flight paths were changed.
Greg Stanton, Mayor of Phoenix, said the FAA did not hold a single public hearing notifying neighbors of the change, nor did the agency ever meet with him. The FAA said it did notify the airport as far back as 2012.
Stanton said he feels blind-sided by the FAA.
"I think that the choice that was made to have such a disproportionate impact over such a small number of people is really fundamentally unfair and unacceptable," he said.
A 2012 Congressional FAA authorization bill fast-tracked the roll out of NextGen by exempting it from normal environmental impact reviews and public hearings. The FAA declined CBS News' request for an interview.
"It's the Federal Aviation Administration, not the federal arrogance administration," New York Congressman Steve Israel said.
He said NextGen is also causing problems for people in the Northeast as flight paths at JFK and LaGuardia airports are also changing. He wants the FAA to start meeting homeowners as it rolls out NextGen across the country through 2025.
"I'm not asking for NextGen to be rolled back. I'm not asking for it to be reduced. I'm asking for the FAA to be sensitive to community concerns and ensure that not one community bears the noise, but that there's a fair and common sense distribution in the vicinity of airports," Israel said.
Nicole Marquez said NextGen may be good for the country and the airline industry, but the pain should be shared.
"I don't think that the airlines should be able to bank on other people's misery," she said.
Thanks for reading CBS NEWS.
Create your free account or log in
for more features.