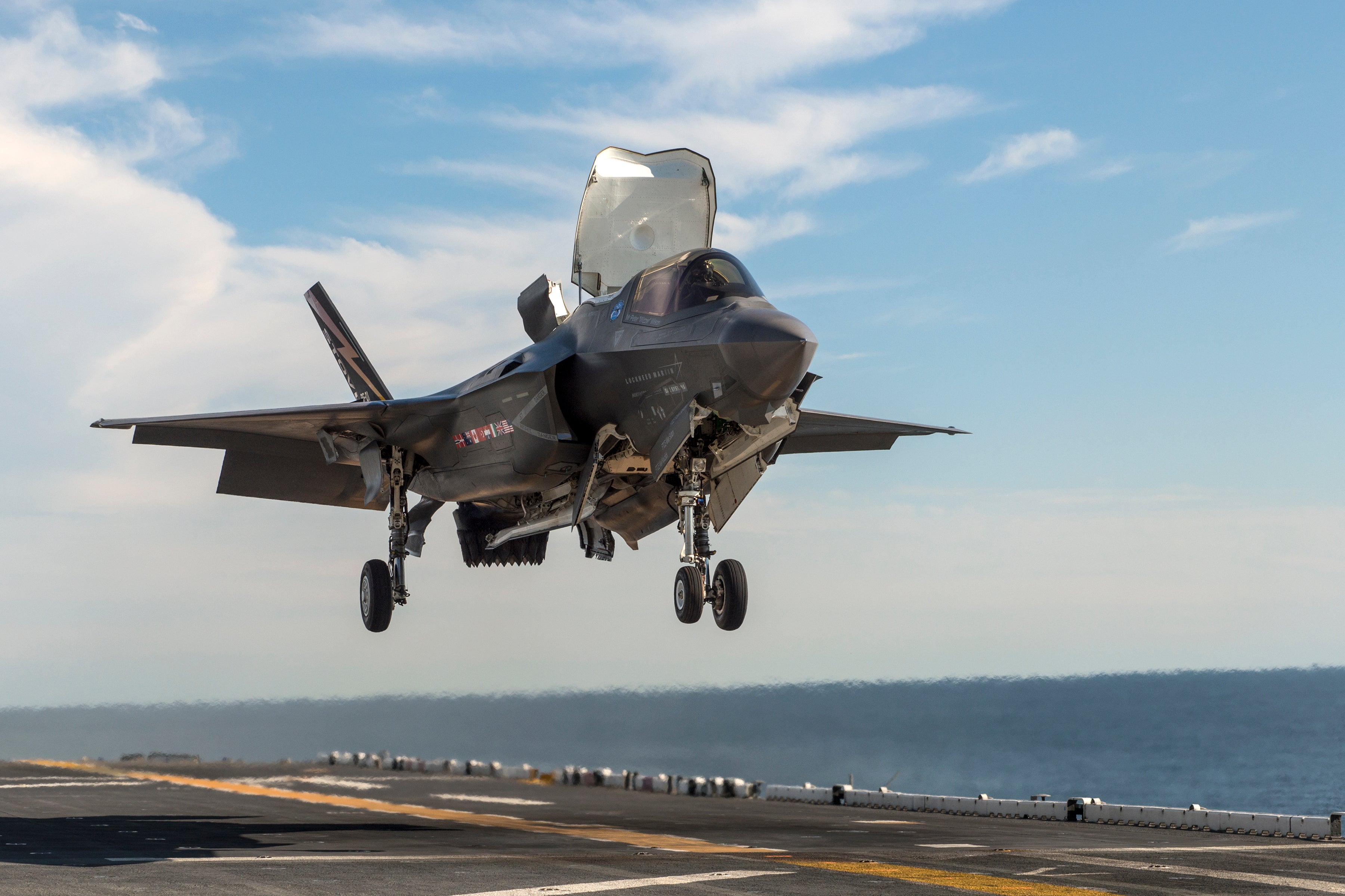 Military's delayed F-35 jet project "clearly on track"
The Air Force is now flying F-35 Lightning II jets in exercises, and after a host of problems over two decades of development, the aircraft is finally being delivered for service. America's military jet pilots are stepping up their training in advance of the deliveries using high-tech simulators.
Capable of supersonic speeds and boasting radar-busting stealth design and unprecedented computer technology, the F-35 is the most advanced -- and most expensive -- plane ever built for the U.S. military.
The U.S. is planning to buy 2,400 F-35s from manufacturer Lockheed Martin. Each branch of the military will use them. The Navy's version is equipped to land on and take off from aircraft carriers while the Marine's version can land vertically. All that capability costs serious money; the project's price tag is $400 billion.
"CBS This Morning" co-host Charlie Rose was able to try his hand at flying an F-35 -- albeit the simulated version -- climbing inside the computer cockpit alongside Air Force Ma. Joshua Arki, one of the handful of pilots to have flown an actual F-35.
"This is a very good simulator," Arki said. "Very much like flying the real aircraft."
With more than 8.5 million lines of software code, the F-35 has been called a flying computer. The jet is designed for both air-to-ground attack and air-to-air combat.
"This is completely different than the way an F-16 would have worked," he said as the digital F-35 spotted two enemy aircraft. "I would have had to know that they were roughly in that location, point my radar there, go ahead and get my radar to detect 'em and lock 'em up."
And he would have had to do all of that manually.
"Your radar in this simulator -- and this simulator works just like the aircraft -- has already detected those two aircraft and is ready for you to do whatever you need to do with them," Arki said.
For all the fun of the simulator, the F-35 project has not been without its problems. Design issues, including tires that wear out too quickly and wing tip lights that failed to meet FAA standards, saw the project fall seven years behind schedule, and come in close to $160 billion over budget.
But Air Force Chief of Staff Gen. Mark Welsh said the U.S. needs this plane because the capability gap is closing.
"Without this airplane, without the technology it brings, there is the potential for countries to pass us in that capability arena," Welsh said. "The development of any new piece of equipment, especially one this high-tech is gonna be difficult. We believe this program is now clearly on track. We have flown over 20,000 hours with this airplane. It's not a PowerPoint slide anymore. It's a real capability."
But the program started 18 to 20 years ago, according to Welsh, and the plane is still not operational.
"The Marine Corps will actually go operational before we do," Welsh said. "They'll go operational later this year. The Air Force will be about a year later, between August and December of 2016. And the Navy will be a year or so after that."
For Welsh, the biggest challenge is not letting down his airmen, and worrying about the pace of change.
"It's incredible," Welsh said. "In every area from technology, to demographics, to fundamentalist ideology springing up, everything is changing. And what's not changing is our institutional ability to react to it, and so strategic agility for our Air Force is a guiding principle for the future. It has to be."
Thanks for reading CBS NEWS.
Create your free account or log in
for more features.