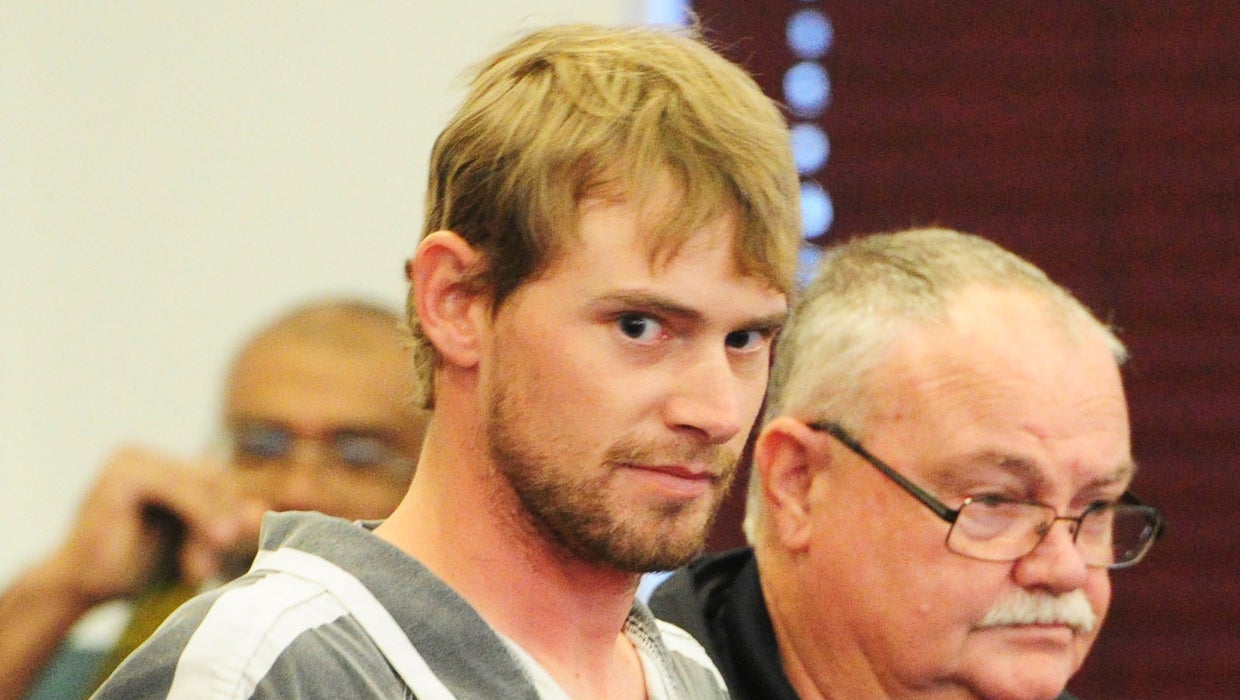 Expert: Craigslist's "ethos of anonymity" leads to crime
In the wake of the murder of a couple who was killed after traveling to buy a car through an advertisement placed on the online classified ad service Craigslist, several police departments across the country are encouraging citizens to conduct transactions initiated through the web at police stations.
"It's 99.9% fool proof," says classified ad consultant Peter Zollman. "Do your transactions at a police station. It's simple enough and more and more police departments are suggesting it."
Zollman, who once referred to Craigslist as a "cesspool of crime," says he believes it could help eliminate a majority of the killings, robberies, muggings and other foul behavior that sometimes transpires following a connection made online.
AIM Group, a consulting service for interactive media and classified advertising, which Zollman founded, issued a report in June 2014 saying more than 40 slayings and 30 convicted killers have been linked to Craigslist.
"There are wonderful things about Craigslist," Zollman says. "I think it is a prolific tool but it is also a business that has an ethos of anonymity that leads to crime, fraud and abuse."
"It's not Craigslist's fault," he adds. "But they could be doing much more to prevent these behaviors."
AIM Group suggests Craigslist should sponsor an "Operation Safe Sale" at police stations throughout the country and strengthen warnings on its site.
"Most major eCommerce and transactional sites like eBay have implemented extreme security and safety measures. That doesn't mean nothing can go wrong, but they work hard on safety and security. Unfortunately, that's not true at Craigslist," Zollman says.
"They make hundreds of millions of dollars a year, yet they do almost nothing to effectively promote safety."
In lowercase letters on the very bottom of its site, Craigslist provides a link to a "safety" page which warns users against scams and provides another link to a "personal safety" page which briefly warns its users to take common sense precautions and offers a short list of tips.
Both Zollman and Parry Aftab, a U.S. lawyer specializing in Internet privacy and security law, say Craigslist is immune from wrongs committed by its users. Section 230 of the Communications Decency Act says, "No provider or user of an interactive computer service shall be treated as the publisher or speaker of any information provided by another information content provider."
Aftab, who also serves as executive director of WiredSafety.org, a volunteer organization dedicated to online safety, says she has worked with Craigslist in the past and that while the site is "careful" and cooperates with law enforcement very well, it "can't control what crazy people do."
"There is no way to screen the billions of messages that go up and come down all the time. The only way to do that is to charge [its users] and that's not what the site is."
Aftab says users need to recognize that just because an ad is posted online, it doesn't mean it is legitimate and decent people are behind it.
She says what happened to the couple in Georgia is terrible but unfortunately has happened before, and may have been preventable had the couple taken some precautionary measures.
Authorities say Elrey "Bud" Runion, 69, and his wife, June Runion, 66, of Marietta, Ga. were fatally shot in the head after traveling to rural Georgia to buy a 1966 Ford Mustang through an ad placed on Craigslist.
Ronnie Adrian "Jay" Towns, 28, of McRae, has been arrested and charged in the couple's killings. He has pleaded not guilty.
According to authorities, there is no evidence Towns owned the sort of classic car that the Runions wanted to buy. They say robbery appears to have been the motive for the crime.
While it's unclear exactly what transpired before the Runions' murders or what safety measures they may or may not have taken, Aftab says users of sites like Craigslist should always take the following precautionary measures:
Never go to a transaction alone

Meet at a central location
Always make sure someone else knows where you're going and be sure to communicate with them frequently throughout the transaction
Before the meeting, do your research and search the seller's name and address on the web
Never allow yourself to be cornered (If you must enter someone's house to view the product, make sure the person you're with stays outside)
When you arrive, snap a picture of the person you're meeting with and/or their license plate and share it with someone
Use common sense and if you feel uncomfortable, leave
Craigslist has yet to issue a statement on the deaths of June and Bud Runion. Multiple attempts made by 48 Hours' Crimesider to contact Craigslist for comment on its safety procedures and precautions were unsuccessful.
Thanks for reading CBS NEWS.
Create your free account or log in
for more features.