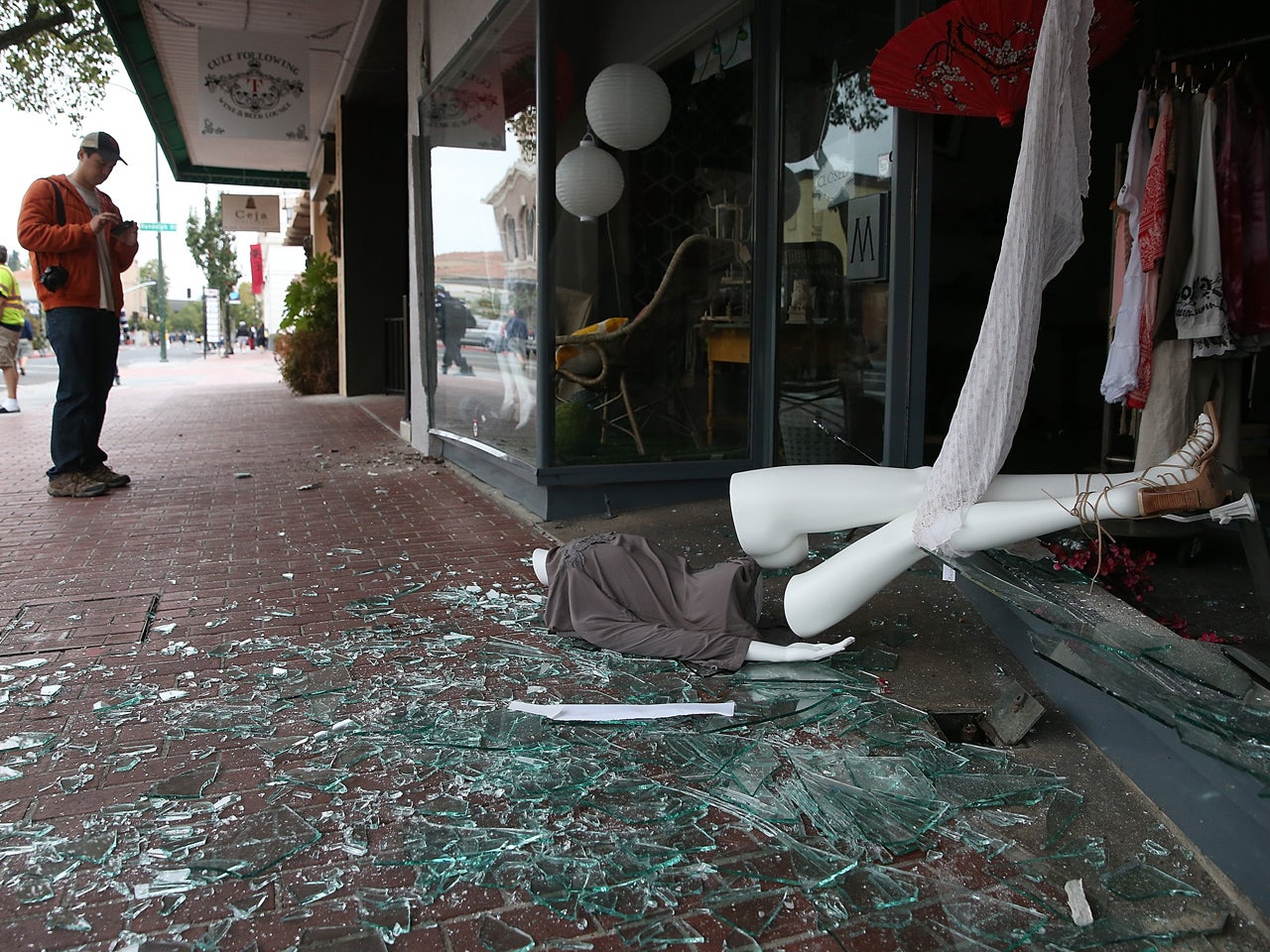 Experimental warning system gave 10-second alert before California earthquake
An early warning system designed to detect coming earthquakes worked successfully prior to the Bay Area earthquake Sunday morning, giving seismologists a 10-second advanced alert prior to the 6.0 temblor.
Richard Allen, director of the Berkeley Seismological Laboratory told CBS San Francisco that the experimental warning setup is now only in the demonstration phase, pushing out information to only a few test users, but it detected the earthquake in the early morning hours and at Allen's lab a warning came through.
"By getting 10 seconds of warning, individuals could take cover under sturdy tables and reduce the number of injuries from falling debris," he explained. "Also, automated systems and hazardous systems can be put into a safe mode, and so for example that's why the BART train system uses a warning system so it can slow and stop trains and reduce the likelihood of derailment during a major damaging earthquake."
It's a system that scientists intend to go statewide and it could be unveiled in the next few years, according to the Los Angeles Times. When it is finished, it could give people in Los Angeles up to 50 seconds of warning of a coming earthquake.
Allen says it won't solve California's earthquake problem, but it can help reduce the impact. The California legislature passed a measure supporting a statewide system, but it has not found the funding it needs to be completed.
Thanks for reading CBS NEWS.
Create your free account or log in
for more features.