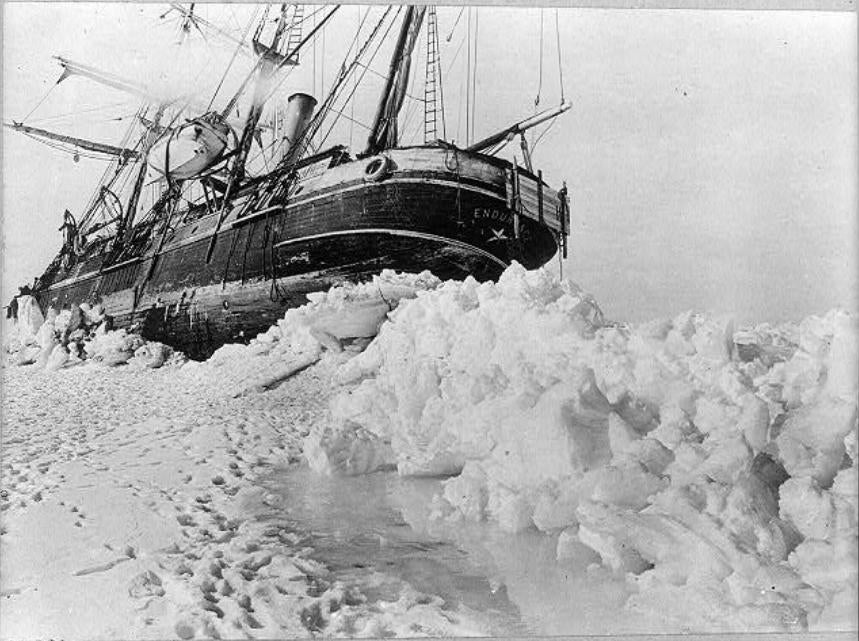 Expedition to Antarctica hopes to discover ship of famed explorer Ernest Shackleton
An expedition to Antarctica seeks to uncover the lost ship of famed explorer Sir Ernest Shackleton. Researchers with Cambridge University's Scott Polar Research Institute will lead the expedition to Larsen C Ice Shelf in the spring of next year.
That's the same area where the Endurance, Shackleton's ship, was last seen. "CBS Sunday Morning" profiled what happened to Shackleton following the release of the book, "The Endurance: Shackleton's Legendary Antarctic Expedition," by historian Caroline Alexander.
Shackleton set out with his crew of 27 in the Endurance in 1914 with a plan to traverse Antarctica by dog sled. But in 1915, the ship was crushed by ice and sank.
Shackleton ordered the Endurance abandoned, and while supplies were salvaged, the ship's men spent five months drifting. Once they reached land, a smaller group famously embarked on yet another voyage for South Georgia Island, more than 800 miles away, to get help.
Eventually, they made it, and returned four months later to help the stranded crew members.
According to the BBC, the main goal of the upcoming expedition is not to find the "Endurance," but to study the Larsen C Ice Shelf. It's the same area where one of the largest icebergs ever recorded broke away from Antarctica last year. But since it's close to the last known location of the "Endurance," researchers will also look for it.
"It would be a shame not to," said professor Julian Dowdeswell, who is leading the expedition.
"In our study of Larsen, we will be operating autonomous underwater vehicles (AUVs). But if we can get them in range of where Endurance is thought to be, we will send them under the ice to do a survey."
While technology has improved since Shackleton made his journey, researchers can still face setbacks in the region. The BBC reported an expedition led by the British Antarctic Survey tried to get close to the same area earlier this year, but had to abandon their plan due to the conditions.
The researchers from Cambridge will be joined by others from the Nekton Foundation, the University of Canterbury in New Zealand, the University of Cape Town and the Nelson Mandela University in Port Elizabeth, South Africa.
Thanks for reading CBS NEWS.
Create your free account or log in
for more features.