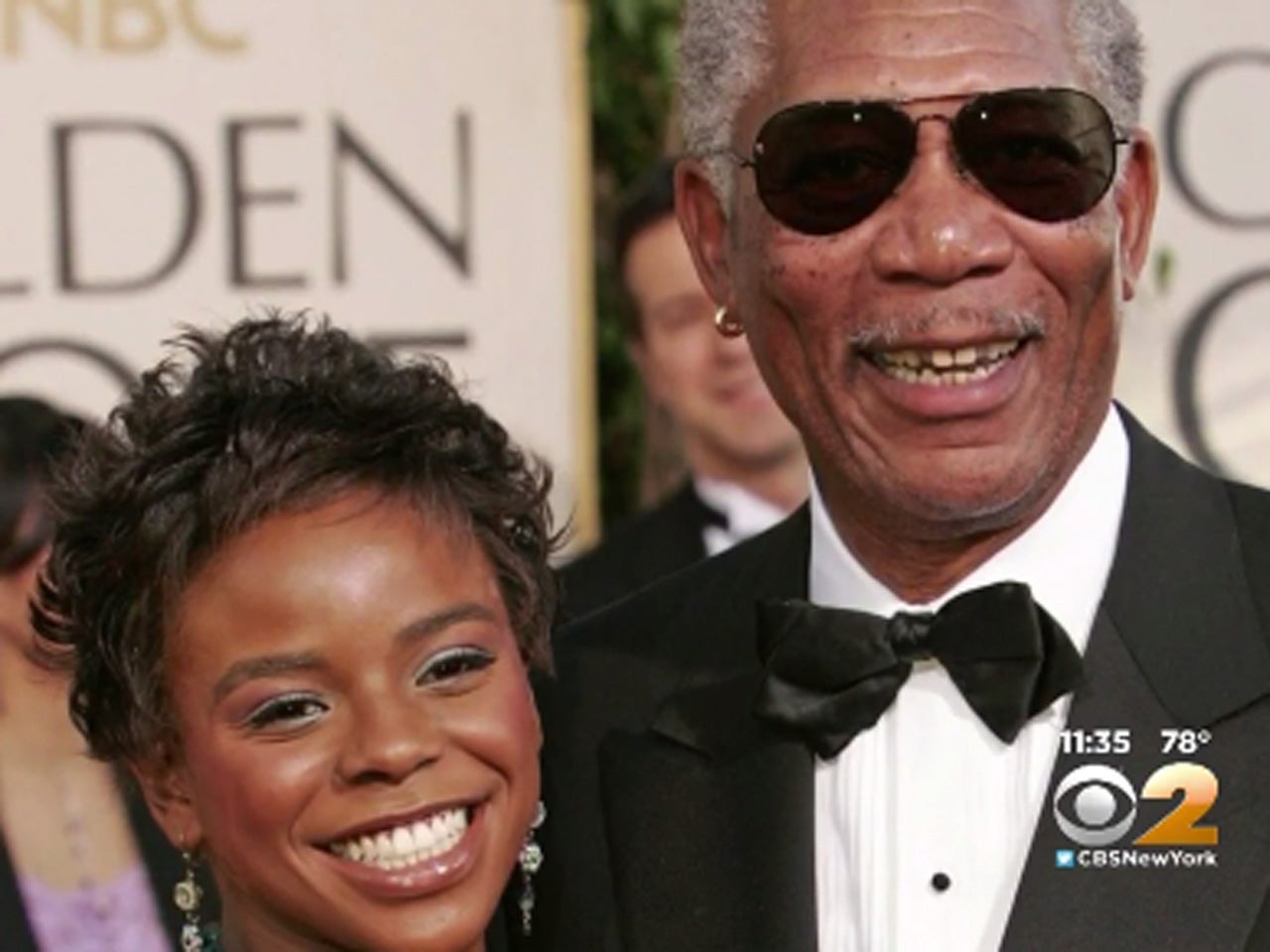 "Exorcism" in Morgan Freeman step-granddaughter's death?
NEW YORK --Police have arrested a 30-year-old man in connection with the fatal stabbing of actor Morgan Freeman's step-granddaughter on a Manhattan street.
Officers responding to a 911 call around 3 a.m. Sunday found 33-year-old Edena Hines lying on a street with multiple stab wounds to the chest. She was pronounced dead at Harlem Hospital.
Police say Lamar Davenport, 30, who was in a relationship with Hines, was taken into custody at the scene - in front of Hines' apartment on West 162nd Street. Police confirmed Monday to 48 Hours Crimesider that Davenport is currently checked in at NewYork-Presbyterian Hospital for psychiatric evaluation. He has not been arraigned.
Davenport, of New York City, was charged with second-degree murder on Monday.
Police say Davenport was in a relationship with Hines.
Police sources told CBS New York Davenport, who lived with Hines, stabbed her on the sidewalk, just 100 feet from her front door.
George Hudacko heard the fighting from his apartment window around 2 a.m. He said the man was making crazed rants like he was trying to perform an exorcism.
"I heard him say something like 'Devil, be gone, Jesus and God,"' Hudacko said. "I said, 'Uh oh."'
Patrick Curry told the station he witnessed the stabbing from his window.
"He was kneeling over her and screaming about 'God has arisen,"' Curry said. "He was totally off the ranch."
Hines, who attended the 2005 Golden Globes with Freeman, studied acting at NYU and taught underprivileged youth in Memphis.
Freeman issued a statement saying, "The world will never know her artistry and talent, and how much she had to offer. Her friends and family were fortunate enough to have known what she meant as a person. Her star will continue to shine bright in our hearts, thoughts and prayers. May she rest in peace."
Hines had studied acting and was involved with teaching urban youth. She was the granddaughter of Freeman's first wife.
Thanks for reading CBS NEWS.
Create your free account or log in
for more features.