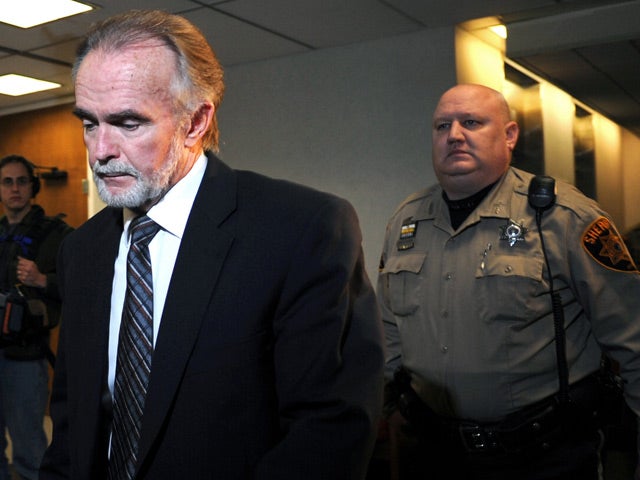 Ex-pastor gets 20 to 40 years in 1st wife's death
LEBANON, Pa. - A former Pennsylvania pastor already serving life without parole for bludgeoning his second wife to death in 2008 was sentenced Wednesday to 20 to 40 years in the 1999 death of his first wife.
WATCH: 48 Hours: "Death at the Parsonage"
Arthur "A.B." Schirmer was sentenced in Lebanon County after pleading no contest in June to third-degree murder.
Schirmer, 66, a former Methodist clergyman, had long claimed he was out for a run on April 23, 1999, when he returned home to find the body of 50-year-old Jewel Schirmer, his wife of 31 years, in a pool of blood at the bottom of the basement steps. Although she had suffered a fractured skull as well as injuries to her face, body, arms and legs, the coroner made no determination as to whether her death was an accident or a homicide, and the case was closed.
Authorities reopened the investigation after Schirmer was charged in Monroe County with using a crowbar to kill his second wife, Betty, in 2008, and staging a car accident in an effort to conceal the crime. Schirmer was convicted of first-degree murder in that case and is serving life without parole.
"I waited a long time for this day," Jewel's brother, Jonathan Behney, said in court Wednesday, according to the Lebanon Daily News.
"You destroyed so many lives," he told Schirmer. "To this day, you just don't care."
Despite his no-contest plea, Schirmer continues to deny killing Jewel Schirmer, and his two daughters with Jewel both told the judge they believe in their father's innocence.
"I was not the best husband or the best father or the best pastor but I am not a murderer," Schirmer, whom a prosecutor once dubbed the "sinister minister," told Judge John Tylwalk.
He added he would "rather stand before God because he knows perfectly my actions and my innocence."
But the judge said Schirmer should remain in prison for the rest of his life.
"Only two people know what happened, you and your wife," said the judge. "I believe you are fully responsible."
Thanks for reading CBS NEWS.
Create your free account or log in
for more features.