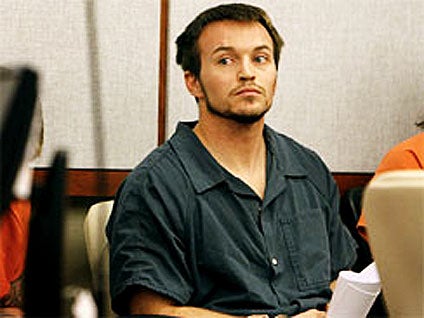 Ex-Marine Jebidiah James Stipe Gets 60 Years For Craigslist Rape Plot
CASPER, Wyo. (CBS/AP) The 28-year-old ex-Marine who posted a Craigslist ad which led to the rape of his ex-girlfriend was sentenced Monday to serve 60 years to life for his role in the case.
Jebediah James Stipe of Twentynine Palms, Calif. was sentenced by District Judge David Park after pleading guilty last month to sexual assault, aggravated kidnapping, and aggravated burglary.
According to prosecutors, Stipe posed as his ex-girlfriend and posted an ad on Craigslist claiming she wanted to play out a "rape fantasy."

It read, "Need a real aggressive man with no concern for woman," says the Los Angeles Times.
Tragically for the Casper woman, Ty Oliver McDowell responded to the ad and communicated with the "woman" via e-mail; however, in reality it was Stipe setting up his ex-girlfriend for the attack.
McDowell obtained the address from the "woman" and forcibly entered the Casper woman's home in December, tied her hands together, and prosecutors say, raped her at gunpoint.
McDowell, 27, has pleaded guilty to felony charges in the case and is awaiting sentencing, which is scheduled for Tuesday.
MORE ON CRIMESIDER:
March 8, 2010 - Alleged "Craigslist Rapist" Ty McDowell: Ex-Marine Tricked Me into Raping Former Girlfriend
Thanks for reading CBS NEWS.
Create your free account or log in
for more features.