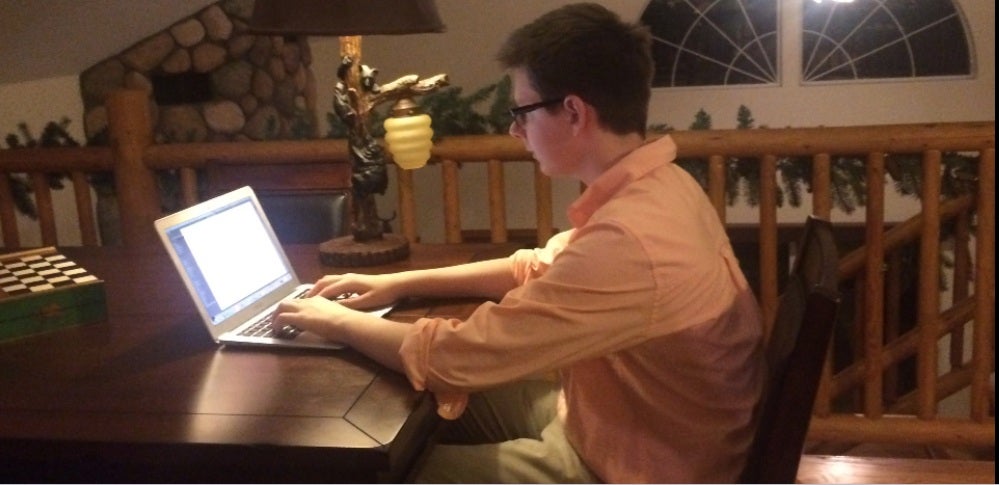 After $100,000 bitcoin score, 15-year-old launches startup
Steve Jobs was only 21 when he helped to create Apple.
The newest star of the tech world won't reach that age for another six years, but he's already seeing his dreams pay off, CBS News correspondent Michelle Miller reports.
Erik Finman is the founder of Botangle, an online education program that links students with instructors around the world -- a pretty remarkable accomplishment, considering he's only 15 years old.
That's even younger than his mentor Alexis Ohanian was when he started the online community Reddit at the ripe old age of 22.
"I'm shocked by Erik's success at this age, compared to where I was," Alexis Ohanian told CBS News.
Ohanian inspired a generation of smart, tech-savvy teens with his book "Without Their Permission: How The 21st Century Will Be Made, Not Managed". Erik read it, then took a $1,000 check his grandma had given him at Easter, and invested it in the online currency bitcoin.
"I just thought it was an amazing tool, and it was going to be really big," Finman said. "I hit the jackpot."
His jackpot was worth $100,000, and Eric was hooked. His next venture was inspired by feeling stuck in school in northern Idaho, where he couldn't find enough interesting subjects to satisfy his curious mind.
His solution: Give users a place to chat with instructors and learn about any subject, from Spanish and algebra to robotics and violin.
"You can choose to register as a student and learn something, or become an instructor and teach something," Erik said. "I wanted it so that any person like me, who doesn't have the same opportunities as someone living in a really nice school district, can go on my site and learn anything they want."
He launched the company in May and now has more than 1,700 users and employs 20 people full-time.
Finman refers to his employees as freelancers.
"I'm not legally allowed to call them employees," Finman said. "Fifteen-year-olds are not allowed to hire employees."
But they are allowed to be hired as interns, which is what he's doing this summer, at a startup called Sprayable Energy.
Where Finman hopes to be next is working for himself, either in Silicon Valley or New York City. The one place he doesn't want to go again is school. He even struck up a deal with his parents.
"They said if I make a million dollars before I turn 18, I don't have to go to college," Finman said. "I don't do well in the current academic system and I think you need to kind of redo it or recreate it."
But mentor Ohanian, who reached his own success after college, warns him: don't grow up too fast.
"Part of the advice I give to these exceptional young people is actually don't forget to have a childhood too, because that is pretty special," he said. "You only get one of those."
For now, Finman is finding a way to live in both worlds.
Thanks for reading CBS NEWS.
Create your free account or log in
for more features.