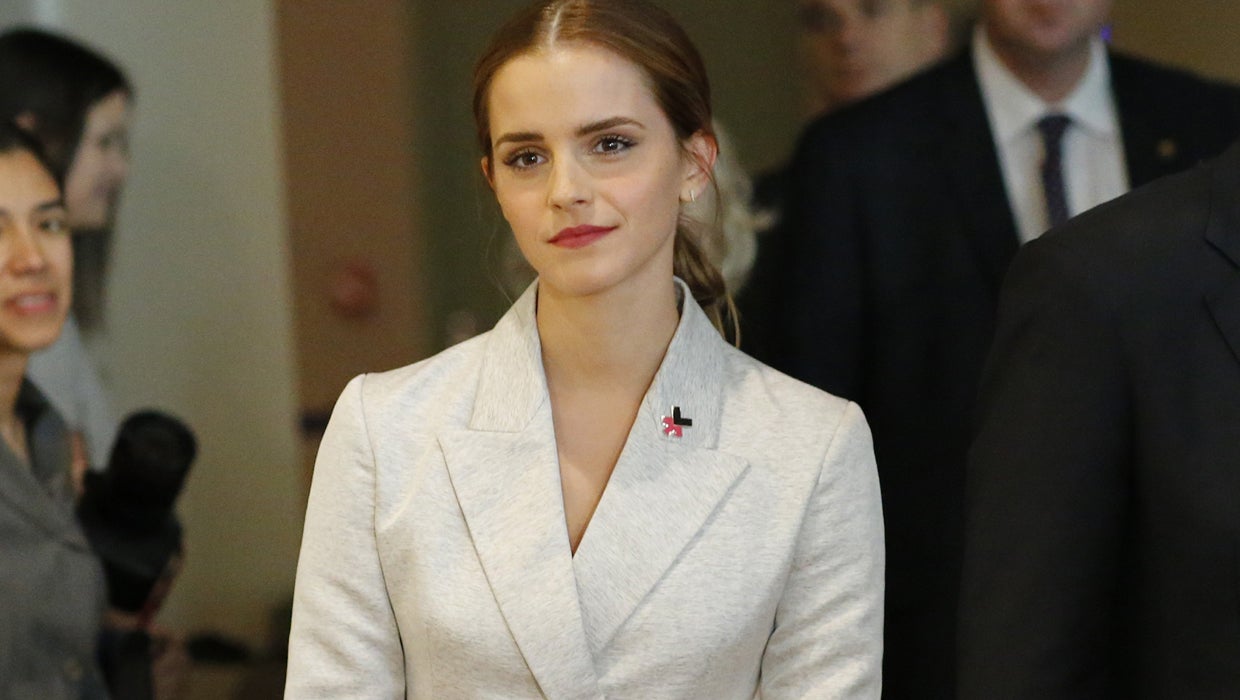 Emma Watson gives powerful UN speech about gender equality
Emma Watson was named a UN Women Goodwill Ambassador earlier this summer, and now the actress and recent college graduate is speaking out about gender equality.
Watson gave a powerful speech at the United Nations headquarters in New York over the weekend to launch the HeforShe campaign, aimed at getting men and boys to become advocates against the inequalities faced by women and girls around the world.
In her address, the 24-year-old actress spoke passionately about the misconceptions surrounding feminism.
"I decided that I was a feminist. This seemed uncomplicated to me. But my recent research has shown me that feminism has become an unpopular word. Women are choosing not to identify as feminists. Apparently, I am among the ranks of women whose expressions are seen as too strong, too aggressive, isolating, and anti-men, unattractive even," she said.
"Why has the word become such an uncomfortable one?" Watson asked. "I think it is right I am paid the same as my male counterparts. I think it is right that I should be able to make decisions about my own body. I think it is right that women be involved on my behalf in the policies and decisions that will affect my life. I think it is right that socially, I am afforded the same respect as men."
The HeForShe campaign aims to get 100,000 men to pledge their commitment to ending gender inequality. " Men, I would like to give this opportunity to extend your formal invitation. Gender equality is your issue, too," Watson said.
She continued, "I've seen my father's role as a parent being valued less by society. I've seen young men suffering from mental illness, unable to ask for help for fear it would make them less of a man ... I've seen men fragile and insecure by what constitutes male success. Men don't have the benefits of equality, either. We don't often talk about men being imprisoned by gender stereotypes but I can see that they are."
Watson's association with the "Harry Potter" films will always follow her, and she acknowledged that those who know her from the films may not take her advocacy work seriously.
"You might think, 'Who is this "Harry Potter" girl? What is she doing at the UN?' I've been asking myself the same thing," she said. "All I know is that I care about this problem and I want to make it better. And having seen what I've seen and given the chance, I feel it is my responsibility to say something. Statesman Edmund Burke said all that is needed for the forces of evil to triumph is for good men and women to do nothing."
You can watch Watson's entire speech below:
Thanks for reading CBS NEWS.
Create your free account or log in
for more features.