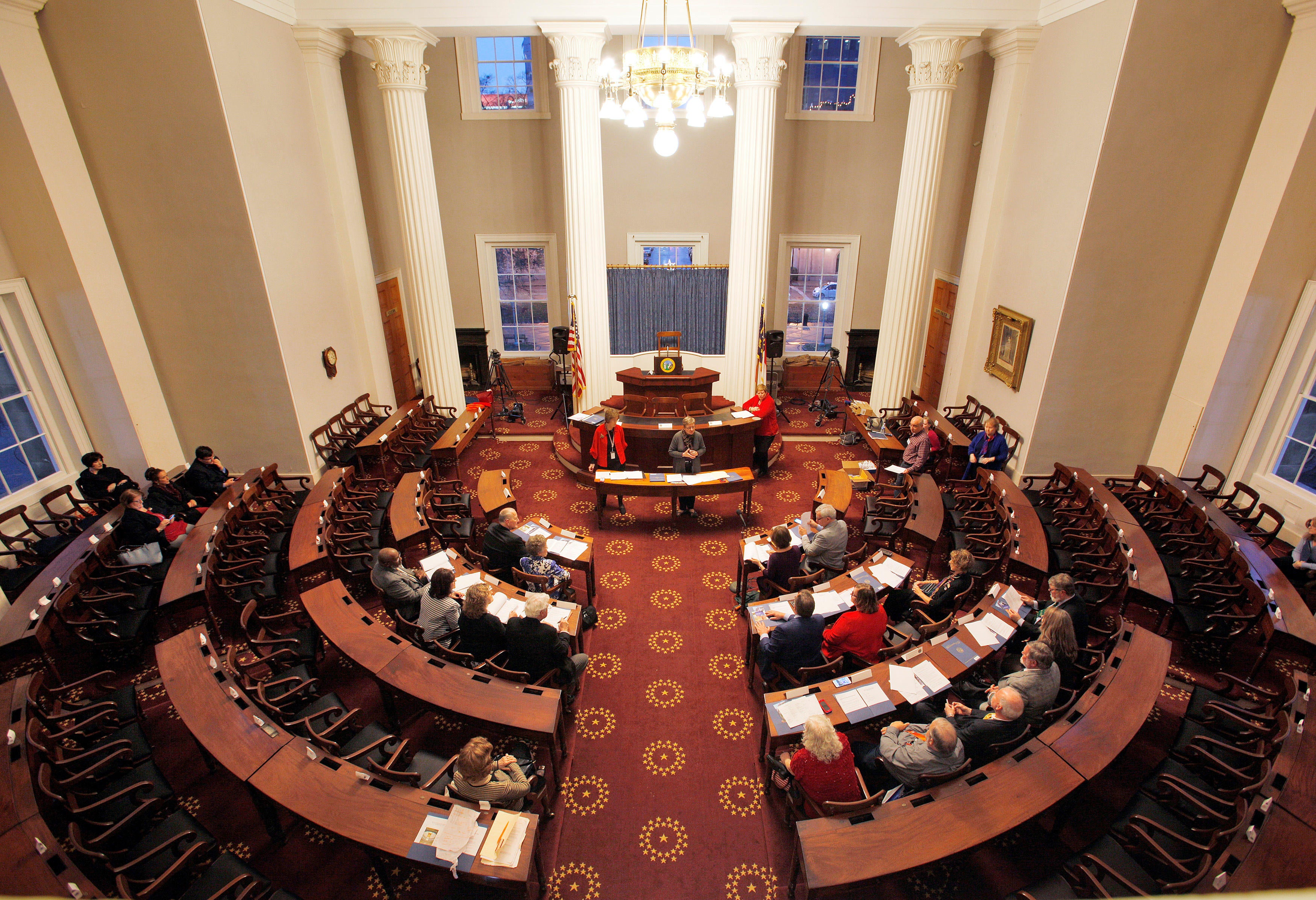 Donald Trump clinches Electoral College majority
UPDATE: Texas has put Donald Trump over the top, giving him the 270 electoral votes he needs to officially secure the presidency.
Electors have cast their votes in 49 states and Washington, D.C. -- and Texas put President-elect Donald Trump over the top with 36 of its 38 electors casting votes for him.
A total of 534 electoral votes have been cast so far: 304 for Mr. Trump, 224 for Hillary Clinton and six "faithless" electors. A total of 270 votes were needed to officially win the presidency.
Hawaii votes at 7 p.m. ET and its four electoral votes are slated to favor Clinton.
Of the six "faithless" electors that were officially recorded, four of them were in Washington state, where three voted for Colin Powell and one voted for Faith Spotted Eagle. Two Republican electors in Texas voted for Ron Paul and John Kasich. In recent history, it is not uncommon for a stray elector to cast a rogue vote.
A somewhat "faithless" elector voted in Maine. A Democratic elector there voted for Bernie Sanders; that vote was considered "out of order" and was re-taken. The second time around, the "faithless" elector voted for Clinton.
One anti-Trump "faithless" elector was replaced in Georgia prior to the vote, according to the Atlanta Journal Constitution. And another "faithless" elector was replaced in Minnesota prior to the vote there, according to CBS Minnesota affiliate WCCO.
Across the U.S. Monday, every state's winning slate of electors were gathering in person in the state capitals to cast their votes for president and vice president. Despite the efforts of some Democrats to pressure Republican electors to change their votes, there was no indication that they had much of an impact.
The Associated Press tried to reach all 538 electors and interviewed more than 330 of them. It found "widespread Democratic aggravation with the electoral process but little expectation that the hustle of anti-Trump maneuvering can derail him." Three dozen GOP electors would've had to switch their votes.
Former President Bill Clinton, an elector in New York, cast his vote for his wife and for Tim Kaine, and he talked briefly with reporters about Hillary Clinton's loss, saying that he "watched her battle through that bogus email deal" and "prevailed agaist it all, but at the end we had the Russians and the FBI deal and she couldn't prevail against them."
The votes cast Monday will be sent on to the nation's capital by late December. Then, on the afternoon of Jan. 6, Vice President Joe Biden will open the electoral votes before a joint session of the new Congress, where they will be counted.
Below is a state-by-state list of when each state's Electoral College meeting was taking place -- much of this information has been gathered from the National Association of Secretaries of State. A handful of states even planned to livestream their proceedings, and that's also noted below.
Thanks for reading CBS NEWS.
Create your free account or log in
for more features.